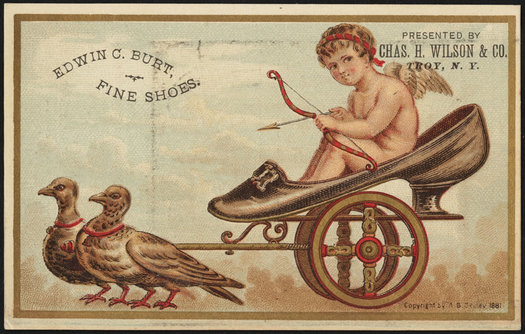 Memes, sponsored content, Facebook link bait -- all this stuff might seem very modern. But it's probably not a stretch to say that people have pretty much always been into shareable images like this, it's just that now we are all collectively able to manufacture and distribute it at saturation levels.
We were thinking about that while browsing through old trade cards for shops in Troy from the late 19th century. The cards were sort of like modern business cards, but were a form of content unto themselves that people traded and collected.
Some are beautiful. Some are kind of funny. Some are just plain weird. Here's a few of them from Troy...

These trade cards are all from the Boston Public Library's excellent online collection of postcards and similar media on Flickr. (CC BY 2.0)
S.B. Thing & Co.
Yep, S.B. Thing & Co. From what we can gather, it was a chain of shoe stores.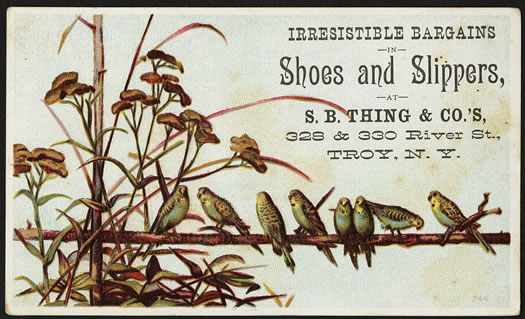 S.D. Sweet
This card was distributed by S.D. Sweet, which was the corner of Division and Fifth Street.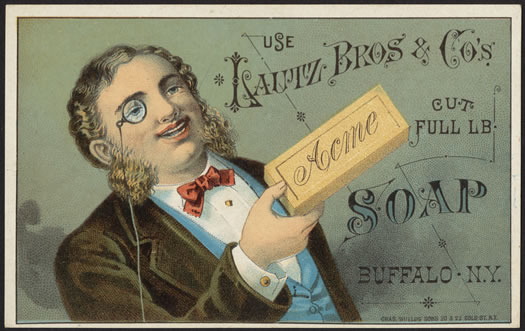 Julius Saul
Dogs have always been shareable content.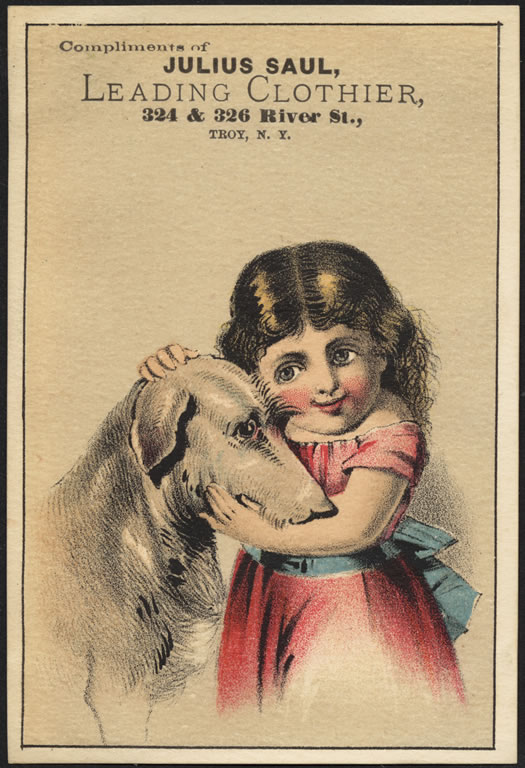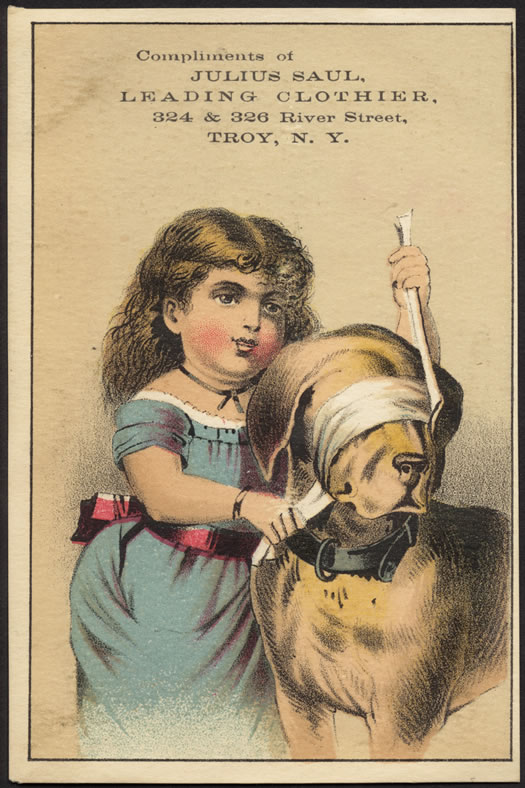 Charles H. Wilson
Charles H. Wilson was a shoe store on River Street. It distributed cards advertising the Edwin C. Burt line of shoes. A lot of the Burt cards in the collection depict cherubs.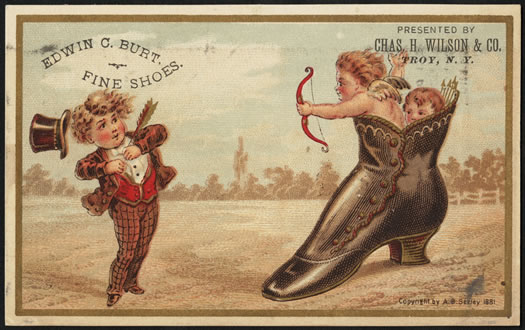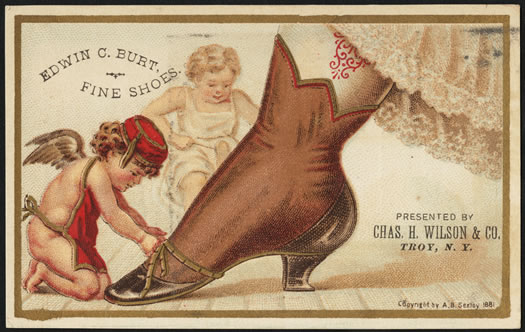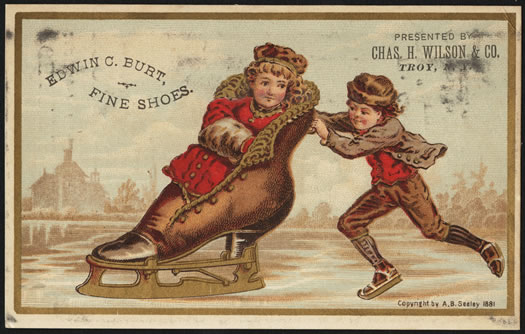 Frear's
There are a bunch of trade cards in the collection from Frear's, which of course was one of downtown Troy's major department stores. The Frear's cards ranged from lovely to bizarre.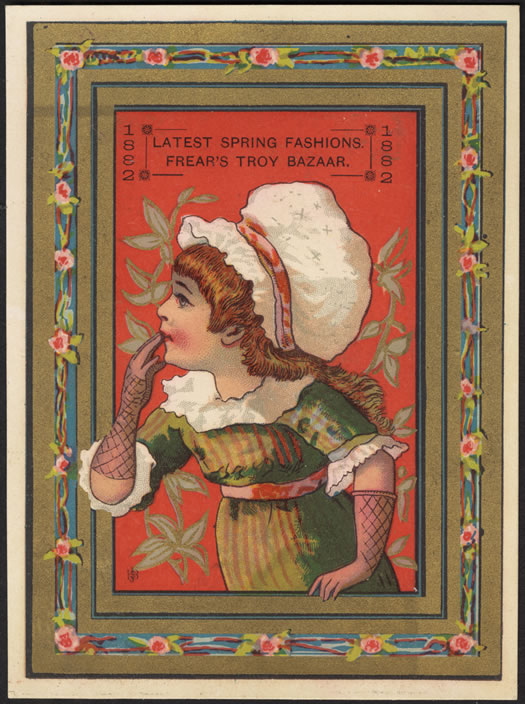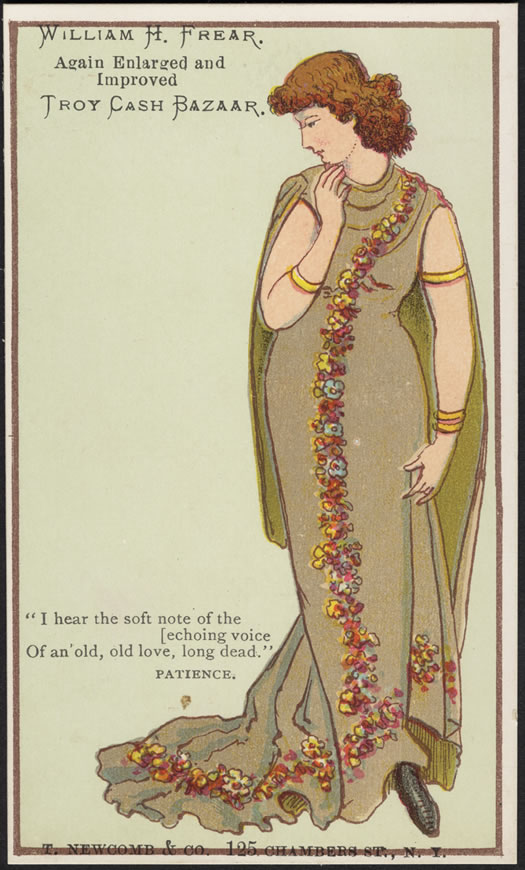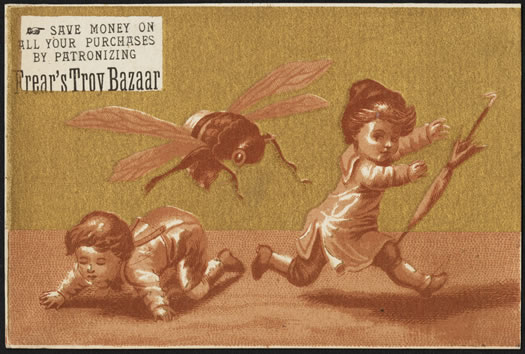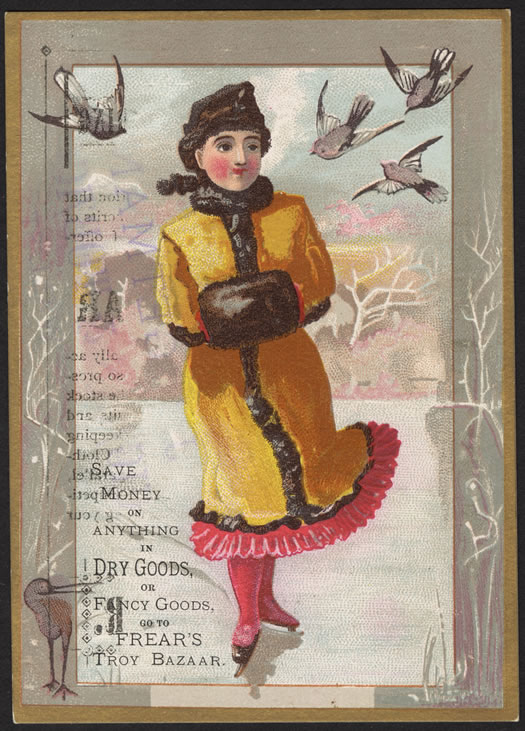 Hi there. Comments have been closed for this item. Still have something to say? Contact us.