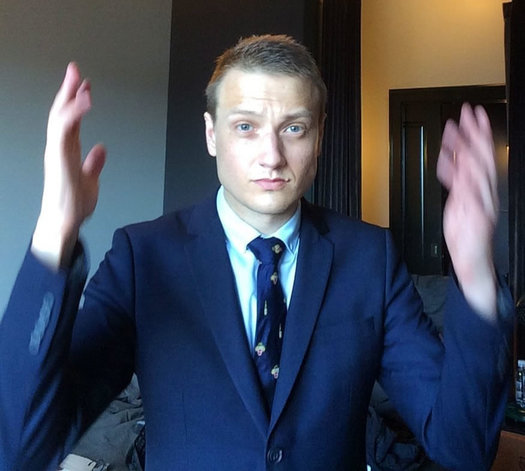 The Pretty Much the Best Comedy Show series at Proctors brings Erik Bergstrom back for a stand-up show Saturday, October 28. Tickets are $15 ahead / $20 day of.
Show blurbage:
Bergstrom's hilariously dark comedy is a fitting match for Halloween weekend, as an illustrator and author, he published his first book, "Grimmer Tales" (Penguin Books) in 2009 and has had his illustrations repeatedly appear in the New Yorker and other publications. Last year, after finessing his set right here at Pretty Much The Best Comedy Show, Comedy Central picked Bergstrom to record and produce his first Half-Hour on their network, which aired in September of 2016.
Bergstrom also survived a bout with cancer during the last few years. As he told Splitsider: "Cancer is the best agent I've ever had. When I got this special I got emails from agents wanting to know if I wanted to sign with them, but I was like, 'If I want another TV spot I'll just have more cancer.'"
The show starts at 8 pm.
photo via Erik Bergstrom Facebook