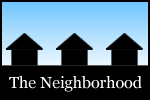 Among the topics in this most recent spin around the Capital Region's online neighborhood: "Me too" stories, seeing a visit in a different light, the miracle of art, the truth in a post-truth world, the haunted Capitol, Eleanor Roosevelt, photographic family history, Cypress Pond, Mohawk Club Pale Dry Ginger Ale, lunch along the upper Hudson, dinner in Ballston Spa, dessert, and things that are OK.



Two "me too" stories -- from Fran and Heather -- that were posted on Chuck's site.
They were posted on Chuck's site because the Times Union didn't allow them to be posted on their blog site -- a decision of which both Chuck and Rob were critical.
After the recently allegations against the owner of the Lake George Howard Johnson's surfaced, Steve looked back on his reporting visit there a year ago.
Amy reflected on the ripple effects of telling the story of her husband's death on The Moth, and the role of art in our lives.
Silvia was heartened a bit after attending a few of the "Telling The Truth in Post-Truth World" events at UAlbany.
Anna went on the Capitol Hauntings tour.
The Friends of Albany History recalled Eleanor Roosevelt's time in Albany.
Christopher used some knowledge of photographic history to get a better of sense of some family photos.
Paula detailed the history of the Cypress Pond at the Albany Rural Cemetery -- the work needed for its future.
Carl looked into the history of the bottling of Mohawk Club Pale Dry Ginger Ale in Schenectady.
Jackie had lunch along the upper Hudson River.
Melinda stopped in at the Next Door Kitchen & Bar in Ballston Spa.
Daniel described the sourcing of the cookies and donuts for his son's bar mitzvah.
And Christine declared a bunch of things to be OK.