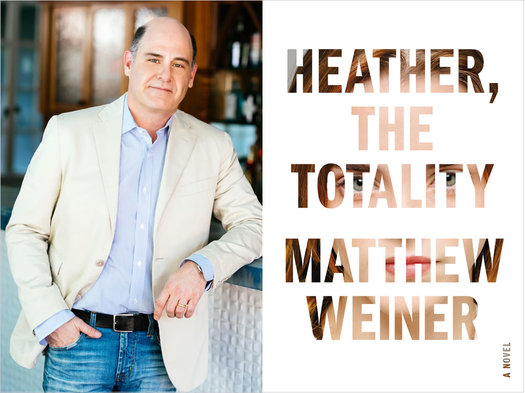 The creator/writer/director of Mad Men -- Matthew Weiner -- will be at Skidmore November 11. The Northshire Bookstore-organized event will be an on-stage conversation between Weiner and Yaddo president Elaina Richardson.
Weiner is touring in support of his new novel, Heather, The Totality, which is being released in early November. Weiner wrote a portion of the book at Yaddo.
In addition to Mad Men, Weiner was also a writer and producer for The Sopranos.
The event is Saturday, November 11 at 7:30 pm Palamountain Hall. Tickets are $34 for one book and one seat / $47 for two seats and one book / $30 for one seat and one book for seniors, students, active-duty military.
There's also a VIP reception that's doubling as a fundraiser for Yaddo. Tickets for that start are $75 / $125 for two.
photo: Jeff Vespa