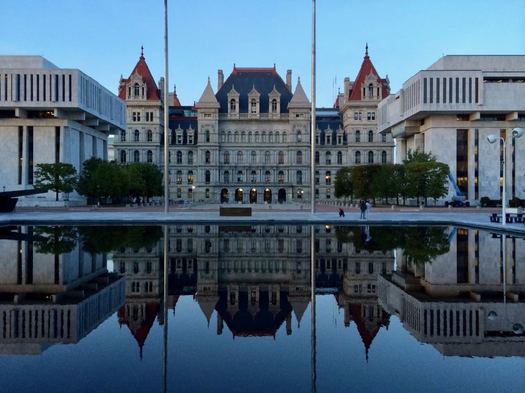 The November general election here in New York State will include a ballot question about whether there should be a state constitutional convention. (The question is required to come up every 20 years.) If a majority of people vote in favor of a convention, it will kick off a process that could reshape the state's constitution.
Maybe you've heard a bit about it. Maybe you've seen the yard signs. Maybe -- if you're like most people, we suspect -- you have only a vague sense of the arguments for and against it.
Next Monday, October 30, there's a public forum at the Albany Public Library Washington Ave branch to showcase the pro and con ConCon viewpoints. Erika Lorshbough -- legislative counsel for the New York Civil Liberties Union, which is very much against a convention -- will present the con side. Laura Bierman -- executive director of the League of Women Voters of New York State, which supports the idea -- will present the pro side.
The event starts at 6 pm. It's free.
Hi there. Comments have been closed for this item. Still have something to say? Contact us.