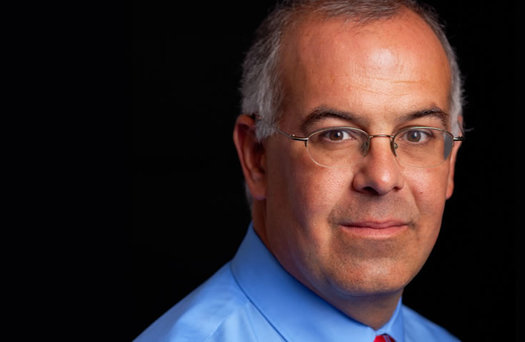 New York Times columnist David Brooks will be at Skidmore Monday, October 30 for a public event at the Zankel Center at 7:30 pm. It's free, but space is limited, so you'll have claim a ticket if you'd like to go.
Brooks will be talking with students in classes during the day. The event at the Zankel Center is "an evening with." (Presumably Brooks will have his acoustic and being playing hits from across his entire catalog.)
As a NYT columnist, NPR and PBS commentator, and author Brooks gets a lot of attention. He also gets plenty of criticism. (Example: Drew Magary's piece about Brooks and "the Bogus Influencer Economy" and "the Fartsniffer Club.")
Proctors
By the way: David Brooks will also be at Proctor January 17. Tickets are $35 and up.