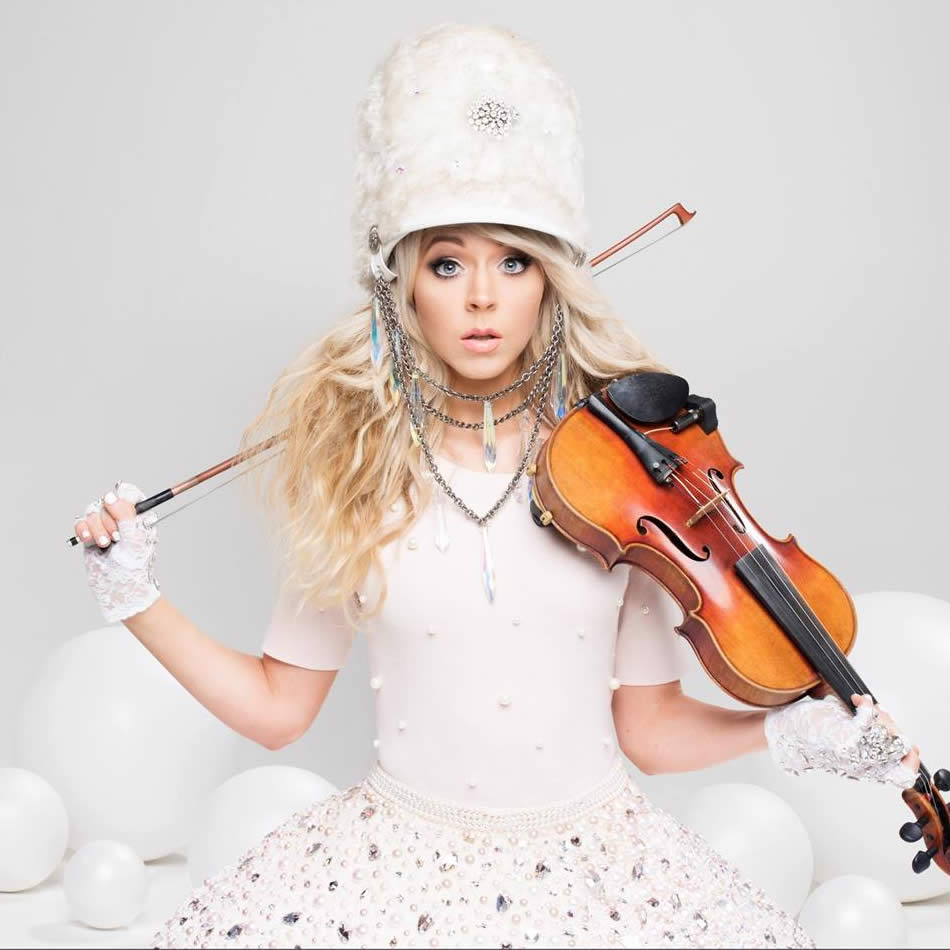 Here are a few things to keep in mind, look forward to, or keep busy with this week, from the weather (like November), to Election Day, to film, to authors, to history, to Veterans Day, to all sorts of music...

Weather
Here's the paraphrased
forecast
for this week:
Monday: Rain, maybe a thunderstorm. Mid 60s.
Tuesday: Some sun. Mid 40s.
Wednesday: Sunny, mid 40s.
Thursday: Sun, low 50s.
Friday: Sun, mid 40s.
Like November.
Election Day
It's Tuesday. This is an "off" year on the federal and state level, but there are many local elections around the area.
Polls open Tuesday at 6 am and close at 9 pm. Don't know where to vote? Check with the state board of elections website.
Film
Warren Miller
Thursday-Friday: The new Warren Miller film -- Line of Descent is playing at The Palace. Thursday and Friday 7:30 pm -- $24
Pine Hills Film Colony
Thursday: The Pine Hills Film Colony's fall series is showing the 1941 film That Night in Rio at The Madison. Thursday 7 pm -- $10
Arts and sciences
Women's suffrage exhibit at the State Museum
Monday is the 100th anniversary of the vote to extend full suffrage to women in New York State, and the State Museum will have its new exhibit about the women's suffrage movement open. (The rest of the museum will be closed, as usual for Monday.) The curators of the exhibit -- Jennifer Lemak and Ashley Hopkins-Benton -- will be leading a tour at noon.
Nitty Gritty
Tuesday: The Nitty Gritty poetry slam series is back at The Low Beat. 7 pm
New Yorker cartoons
Thursday: New Yorker cartoonists Roz Chast and Bob Mankoff will be at the State Museum as part of the NYS Writers Institute visiting writers series. Chast has a new book, Going Into Town: A Love Letter to New York. Thursday 8 pm, State Museum, Huxley Theater -- free
The First Amendment
Thursday: Saint Rose is hosting a talk and panel discussion titled "Disagree with Dignity - Understanding the First Amendment." Panelists include Loretta A. Preska, a senior judge with the United States District Court; Eve Burton, senior vice president and general counsel for Hearst; and Alfred D. Chapleau, associate professor of criminal justice at Saint Rose and a former ADA in Schenectady County. Thursday 5:30 pm, Lally School of Education -- free
Sanctuary cities
Thursday: Albany Law is hosting a panel discussion about issues related to sanctuary cities. Panelists include: Albany mayor Kathy Sheehan; Dina Francesca Haynes, Professor of Law, New England Law; Jeremy McLean, Staff Attorney, Worker Justice Center of New York; Philip L. Torrey, Managing Attorney, Harvard Immigration and Refugee Clinical Program. Thursday 5:30 pm, Moot Courtroom -- free
My Paradoxical Knives
Thursday: Performer/choreographer Ali Moini will be appearing at EMPAC via Skype to talk about My Paradoxical Knives:
Ali Moini's My Paradoxical Knives includes poetry by the 13th-century Sufi poet Rumi and movements reminiscent of the Sufi whirling dervish. Diverging from this tradition, Moini performs in a costume made of straps that connect metal knives to his body like appendages or prostheses. As Moini spins and sings, the knives ascend and point toward the audience as if to ask: What happens when poems are cut loose and become dangerous? What is a safe distance between the audience and the performer? How close can you get to someone who comes from a different culture?
Moini was originally scheduled to be there in person, but wasn't able to get into the country "due to visa processing delays stemming from current federal immigration policy." Thursday 7:30 pm -- free
Lisa Ko
Friday: Novelist Lisa Ko will be in Saratoga Springs for Northshire event at Hattie's. Ko will be talking about The Leavers, which is a finalist for the National Book Award. (Tickets includes a buffet lunch and a copy of the book.) Friday at noon -- $45 / $60 for two people and one book
Lois Lowry
Friday: Award-winning children's author Lois Lowry will be at UAlbany as part of the "Creative Life" series. She'll be talking on stage with WAMC's Joe Donahue. Friday 7 pm, downtown campus, Page Hall -- free
Alan Alda
Thursday: Alan Alda will be at Proctors for a talk titled Getting Beyond A Blind Date with Science:
It was in autumn of 2003 that Alan Alda's life changed forever. While filming for Scientific American Frontier, Alda felt an intense pain in his abdomen. It was his appendix, and it needed to be removed immediately. In a local Chilean ER, a doctor saved his life just in the nick of time.
A lifelong lover of science, Alda would like everyday people and science to shake hands. Just as he knew to get to a doctor, because of what his body was telling him, Alda believes that people should have an easier time understanding and relating to science.
Thursday 8 pm -- $30 and up
Veterans Day
Veterans Day is Saturday this year, but it's observed day will be Friday. It's a federal holiday so some things will be closed. The roots of Veterans Day are in Armistice Day, which was declared to commemorate the end of WWI. The holiday was officially changed to Veterans Day in the 1950s. Veterans Day is intended to honor all veterans of the armed forces. (Memorial Day honors those who died while serving.)
The Albany Veterans Day parade is Saturday.
Music
Monday: Glassjaw at Upstate Concert Hall
Post-hardcore. With: Vein, Restless Streets. 8 pm -- $25 ahead / $28 day of
Tuesday: The King's Singers at The Palace
British a cappella vocal ensemble. 7:30 pm -- $20 and up
Wednesday: Lindsey Stirling at The Palace
Violinist/dancer/composer/Youtube star. With: Alexander Jean. 8 pm -- $35.50 and up
Wednesday: King Crimson at The Egg
The Thursday show is already sold out and this one also looks close. 8 pm -- $49.50 and up
Wednesday: Barns Courtney at The Hollow
Folk/blues rock singer/songwriter. With: Craig Strickland. 9 pm -- $18 ahead / $20 at door
Wednesday: The JD McPherson show at The Hangar is sold out.
Thursday: Modern English at The Hollow
"I'll stop the world and melt with you..." 9 pm -- $20 ahead / $23 at door
Friday: Tiësto at TU Center
EDM DJ star. 8 pm -- $33 and up
Friday: Shawn Colvin at The Egg
20th anniversary tour of A Few Small Repairs. With: Larry Campbell and Teresa Williams. 7:30 pm -- $37.50 and up
Friday: Puddles Pity Party at Troy Music Hall
The "sad clown with the golden voice." 8 pm -- $29.50 and up
Friday: Mark Mulcahy at The Linda
From Miracle Legion, and the music for The Adventures of Pete & Pete. 8 pm -- $16
Friday: Lydia Loveless at Helsinki Hudson
Alt country. With: Sarah Borges. 9 pm -- $15
Friday: Max Creek at Cohoes Music Hall
Now in its fourth decade. 8 pm -- $22 and up
Saturday: A Perfect Circle at TU Center
Rock. 8 pm -- $39.50 and up
Saturday: Dark Star Orchestra at The Palace
Playing the music of the Grateful Dead. 8 pm -- $35.50 ahead / $38.50 day of
Saturday: Harry Belafonte at The Egg
Harry. Belafonte. 7:30 pm -- $40
Saturday: Dirty Heads at Upstate Concert Hall
Reggae. With: The Unlikely Candidates, Tyrone's Jacket. 8 pm -- $27 ahead / $30 day of
Saturday: Lee Ann Womack at The Egg
Country. 8 pm -- $29.50
Saturday: Tim Reynolds at The Linda
Frequent Dave Matthews collaborator, with his trio. 8 pm -- $30
Saturday: Tab Benoit Trio at Cohoes Music Hall
Blues. With: Eric Johanson. 8 pm -- $28.50 and up
Saturday: Alexis P. Suter Band at Helsinki Hudson
Blues. 9 pm -- $18 ahead / $22 at door
Saturday: Golden Oldies Spectacular at Proctors
"Will bring the audience back to the wonderful era or the late 1950s/early 1960s..." 7 pm -- $39.75 and up
Saturday: Emile Naoumoff at Troy Music Hall
Classical pianist. 7:30 pm -- $25 and up
Saturday: Old Songs "Forward into Light" at Sand Lake Center for the Arts
"A concert of New York State's hidden history in a performance of authentic songs used to persuade, rally and celebrate as sung by women and men during the American Women's Suffrage Movement." 8 pm -- $20
Sunday: Rodrigo y Gabriela at The Egg
Heavy metal flamenco acoustic guitar. 8 pm -- $49.50 and up
Sunday: Hal Ketchum at Caffe Lena
Two shows. 3 pm and 7 pm -- $55
____
These are a just a few things for this week, not a comprehensive list. Look for out "Stuff to do this weekend" list for the upcoming weekend on Friday.
Know of something people should be looking forward to this week? Please share!
Troy Music Hall advertises on AOA.
Say Something!
We'd really like you to take part in the conversation here at All Over Albany. But we do have a few rules here. Don't worry, they're easy. The first: be kind. The second: treat everyone else with the same respect you'd like to see in return. Cool? Great, post away. Comments are moderated so it might take a little while for your comment to show up. Thanks for being patient.