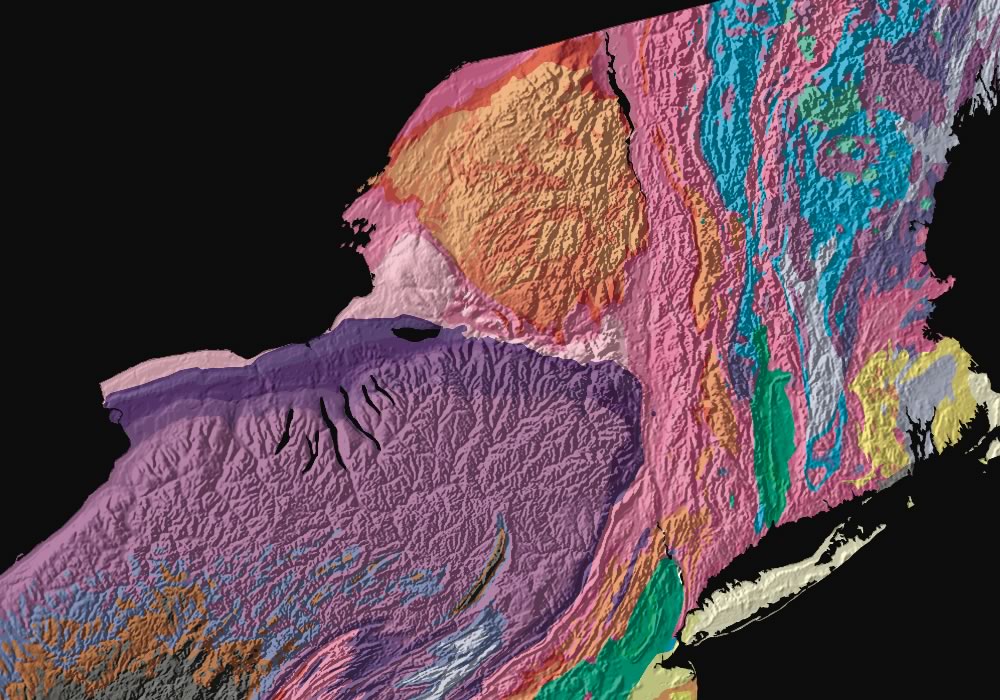 Friday afternoon geology*: Check out this US Geological Survey map showing the topography and geology of New York State and nearby areas. We clipped this section from a national map -- see that link above -- which is really worth a look.
The map colors correspond to the age of the rock. The purple area dates back to about 400some million years ago. The pink dates back to around 500some million.
And then there are the Adirondacks, which (literally) just stick out. So we looked up a little bit about their geology. From an Adirondack Park Agency explainer:
The Adirondack Mountains are very different in shape and content from other mountain systems. Unlike elongated ranges like the Rockies and the Appalachians, the Adirondacks form a circular dome, 160 miles wide and 1 mile high. Although the Dome as we know it today is a relatively recent development, having emerged about 5 million years ago, it is made of ancient rocks more than a 1,000 million years old. Hence, the Adirondacks are "new mountains from old rocks."
____
*What, when is your day and time for thinking about geology?
[via Kottke]