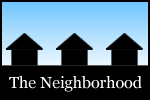 Among the topics in this most recent spin around the Capital Region's online neighborhood: vegan food, Daley's on Yates, Minar Indian Cuisine, a membrane to constrain cheese and bacon, baked beans, donuts, a short hike with good views, yoga in the Hill Towns, the first frost, the appalling conflagration, restoring an old cemetery, gas station etiquette, a name vote, and simplifying.


Dominic posted a thank you to vegans.
Steve got an early look at plans for the Daley's on Yates in Schenectady.
Melinda stopped in for the lunch buffet at the new Minar Indian Cuisine in Troy.
Daniel on the omelette his wife ordered at The Bellevue Cafe in Rotterdam: "little more than a membrane to constrain obscene amounts of white american cheese and fried bacon strips."
Mr. Dave opened a can of Grandma Brown's beans, the pride of Mexico, New York.
Julie's been pulling together a bunch of ideas for spots to visit in the Hudson Valley, including a donut shop in Beacon.
Jen hiked Mount VanHoevenberg near Lake Placid.
Silvia went on a mini yoga retreat in Berne.
Jackie took in the details of the first frost.
The Friends of Albany History posted an account of the Great Fire of 1848 -- "or why there aren't more historic buildings in Albany."
Christopher detailed the restoration of a plot in what's said to be the oldest cemetery in the Albany city limits.
Kristi considered some gas station etiquette.
Chuck is casting his vote for the "Albany Phoenix."
And Christine simplified one aspect of her life.
Hi there. Comments have been closed for this item. Still have something to say? Contact us.