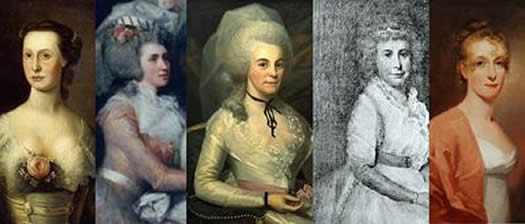 The Schuyler Mansion has closed for general admission for the winter season, but it will still be open in the coming months for special tours. And the focus tour up for November is "Women of Schulyer Mansion":
The "Schuyler Sisters" have been causing quite a stir in the Broadway musical Hamilton: An American Musical, but did you know that there were really five sisters? Learn what it was like growing up as a Schuyler, as this focus tour presents an in-depth look at the history of the Schuyler women, their daily lives, and the impact they had in shaping their famiy's history. Be prepared to participate, as volunteers will be asked to read quotes by and about these historic women.
The tours are Thursdays and Saturdays at 2 pm (except for holidays and school groups). Reservations are required ((518-434-0834). Admission is $5 / $4 students and seniors / free for kids 12 and under (cash at the door).
Thanksgiving weekend
The Schuyler Mansion will also be open for regular tours Saturday, November 25. The tours are on the hour from 11 am to 3 pm. They're first come, first tour. Same admission prices as above (and cash only).
image via Schuyler Mansion Facebook