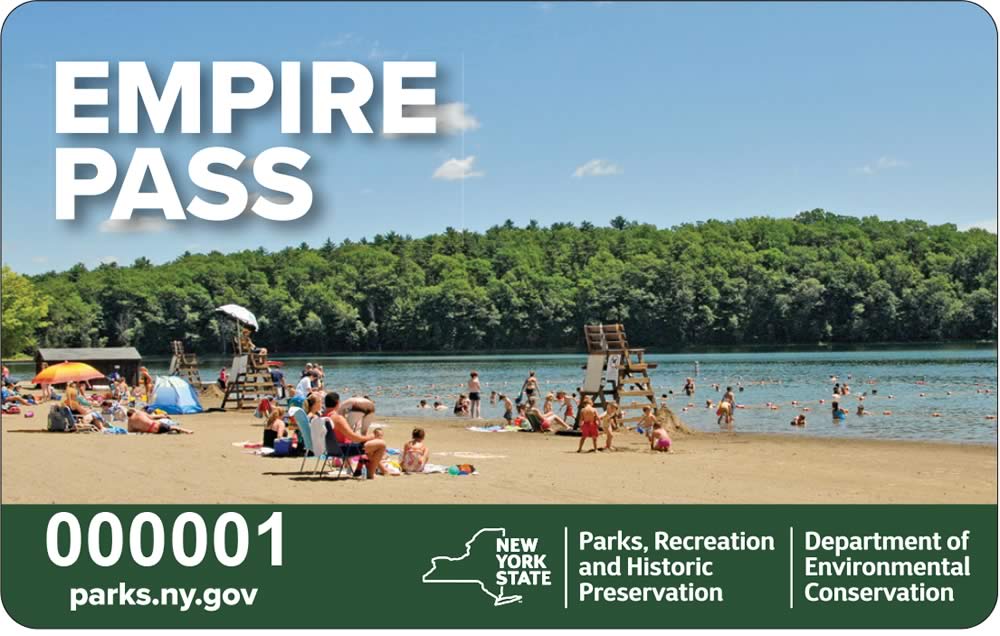 New York State parks are currently on sale.
OK, to be more specific, passes to New York State parks are now on sale. The 2018 Empire Pass Card is now available for $65 online through March 31, 2018. After that it will be $80.
State parks press release blurbage (emphasis added):
[The] Empire Pass Card is a better and more cost effective way to enjoy the more than 250 individual state parks, historic sites, recreational trails, boat launches and more. The Empire Pass Card is a wallet-sized plastic card that can be shared among family members including parents, grandparents, caregivers and more. It is presented upon vehicle entry and includes QR code and embedded chip technology to allow for easier park access at select facilities. ...
As a special note, those wishing to give the gift of the outdoors this year should order their new specially priced 2018 Empire Pass Card by Friday December 8 to ensure delivery in time for the holidays.
The former Empire Pass decal, which was not shareable and required attachment to one vehicle, will no longer be offered. All 2017 Empire Pass Decals will be accepted through their expiration on March 31, 2018.
If you're a frequent New York State Park visitor the Empire Pass -- and it's unlimited admission -- has been the most economical option for paying entrance fees. If you go to a park 8-10 times during seasons with admission fees, you've pretty much paid for the pass and admission after that is free.