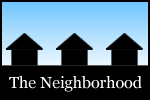 Among the topics in this most recent spin around the Capital Region's online neighborhood: old signs, public baths, mountain biking, hiking, new woods, the Adirondack Folk School, foster fail, contrasting concerts, Melt 'N Toast, Vermont, the restaurant biz, Thanksgiving dinner all in, Big Mama's Steak, trout potatoes, bringing that to the team, and laughing at the loo.


Carl has been posting a bunch of pics of old signs from around Albany -- ghosts and otherwise. (You can click the "previous post" link at the bottom to flip through multiple sign posts.)
The Friends of Albany History shared some background on Albany's first public bath.
Jen offered some ideas about where to mountain bike in the Capital Region.
Julie's been posting about places to hike in the Hudson Valley.
Jackie tried to preview some new-to-her woods.
The Bee Balm Girl took a weaving class at the Adirondack Folk School.
Jon's family "failed" at fostering a puppy. (It loos like the good kind of failure.)
Silvia had contrasting concert experiences at two downtown Albany venues.
Thoughts on the Melt 'N Toast event at Takk House from Daniel and Rochelle.
Greg K served up some bits from Vermont.
Dominic shared more thoughts on working in the restaurant industry.
Otis suggested all-in-one-stop at-home Thanksgiving dinner option in Albany.
Mr. Dave took on "Big Mama's Steak" as part of his church cookbooks series.
Chuck is thinking about trout potatoes.
What Rob really means when he says, "Maybe we should bring that to the team."
And Amy laughed at the loo.