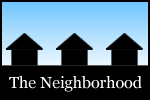 Among the topics in this most recent spin around the Capital Region's online neighborhood: giving thanks, hugs, Santa in a liquor store, a holiday trolley with creepy clowns, a cousin of Henry James, doing it yourself, a new playground, Thanksgiving dinner out, tequila, chefs, a brewery, a meal deal, donuts, and the high point.


Taking a moment to give thanks, thoughts from Silvia, Dominic, and Jackie.
Kristi on prompting kids to hug people -- even when they don't want to.
Rob reflected on putting Santa in a liquor store.
Chuck tracked down the Canadian Pacific holiday train as it rolled through the area.
The Friends of Albany History recalled an Albany holiday trolley -- and two creepy clowns.
Paula told the story of Mary "Minnie" Temple, who was a cousin of Henry James and is buried in the Albany Rural Cemetery.
Christopher and his day just decided to take care of it themselves.
Katie checked out the new playground in Schenectady's Central Park.
Zena ate Thanksgiving dinner at Innovo Kitchen.
Jon happened upon a local(ish) tequila that he liked.
Daniel commented a on a recent shuffle of local chefs.
Steve shared some bits about that new brewery planned for a church in Troy.
Ashley shared a meal deal by Saratoga Lake.
Julie pointed out a donut shop near some Hudson Valley hiking spots that's worth a stop.
And Jessica hiked the Ashokan High Point.