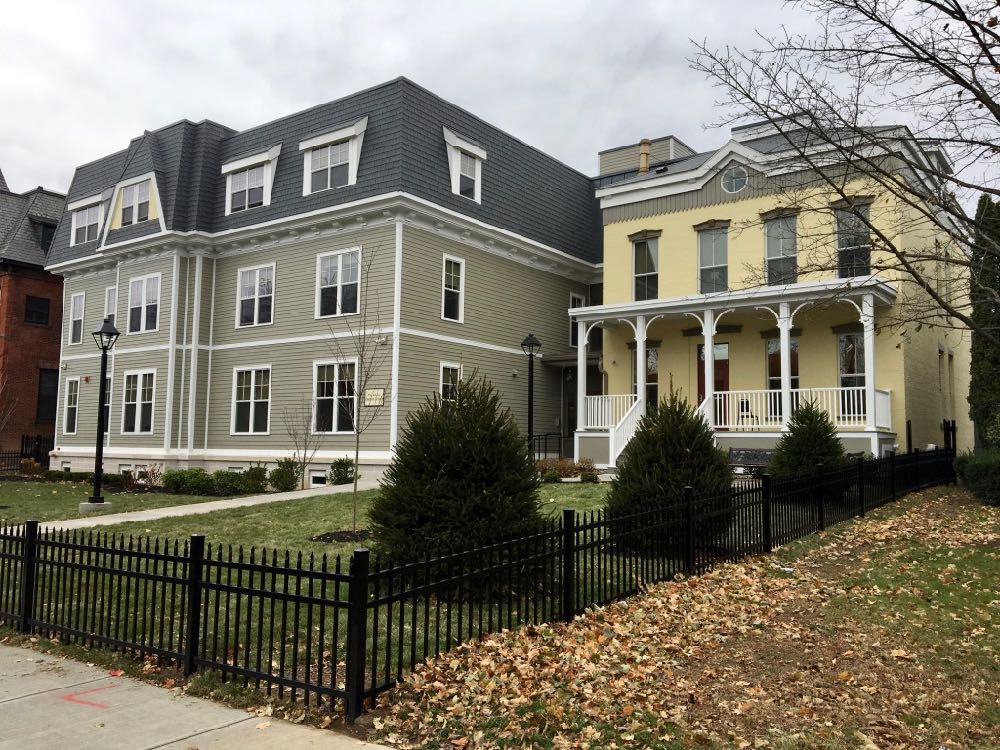 In 2013 the Damien Center paid off the mortgage on its Albany residence for people living with HIV and AIDS -- and then just a few months later a fire destroyed the building, leaving its residents homeless.
On Friday, the 29th World AIDS Day,the org officially opened it new residence at 728 Madison Ave, which has been under construction for the past year.
Perry Junjulas, executive director of the Damien Center, credits the city of Albany and New York State for helping the project come to fruition so quickly. He's also grateful for the input and acceptance from neighborhood residents. Junjulis says he wants the Damien Center to break the stigma associated with HIV and AIDS, and become part of the community.
"We had a groundbreaking for this project, and some folks thought that was crazy -- having a groundbreaking for an AIDS residence," Junjulas says. "But I didn't want to be 'the AIDS house.' I said, 'This is The Damien Center. We've got to break the stigma.'"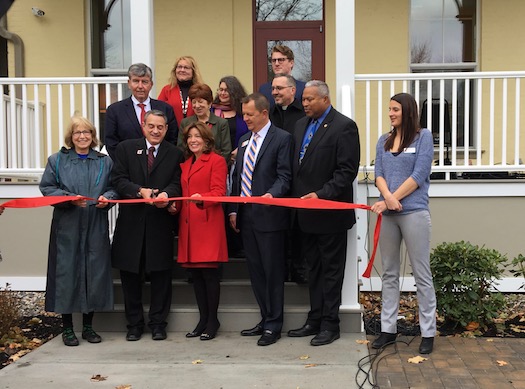 Perry Junjulas cutting the ribbon with lieutenant governor Kathy Hochul.
He continued: "Instead I want people to say, 'I've got to drop a lasagne off at the Damien Center,' or 'The Damien Center is coming over to plant tulips.' I don't want our people to be holed up in their apartments I want them out in the community."
The new 26,000-square-foot building includes housing for 22 people -- 18 studio apartments and two one-bedroom apartments. While the apartments are the smallest allowed by standards by the federal Department of Housing and Urban Development, they feel spacious because of a design that includes high ceilings and large windows.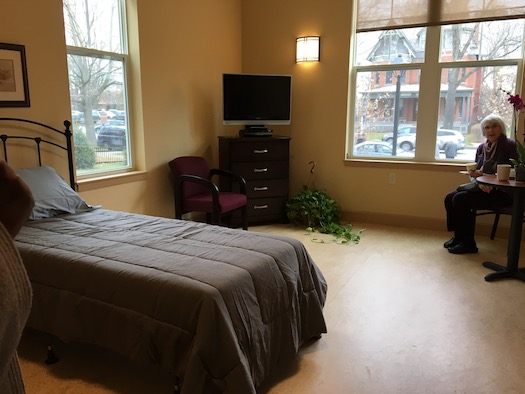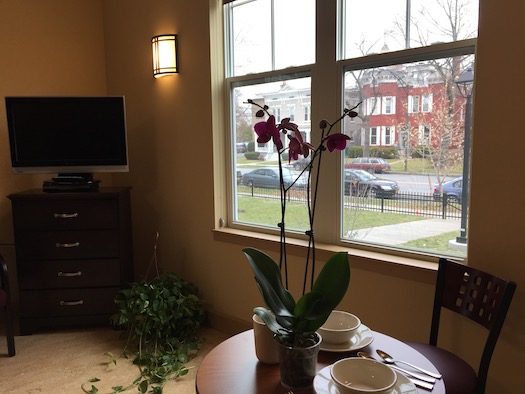 The building also includes a commercial kitchen expected to provide about 30,000 meals a year to residents and other people served by the Damien Center, two living rooms, a pharmacy, counseling rooms, and space for the PAWS program to help people living with HIV and AIDS hold onto their animals.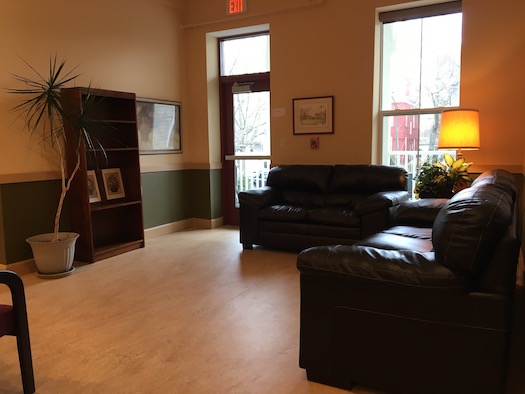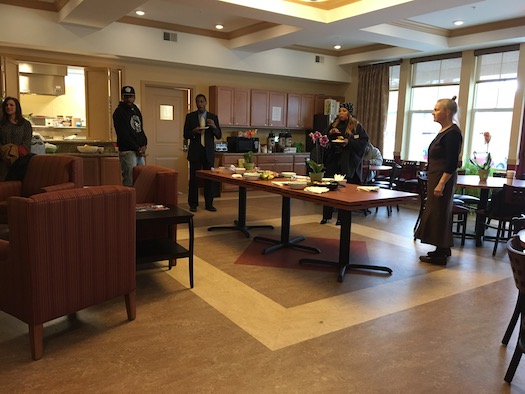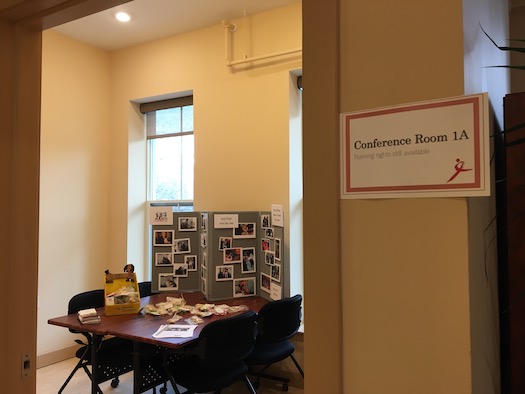 What's next
Junjulas says the organization has plans to help more people with a sexual health center to assist with testing and treatment for HIV, STDs and Hep C. It's also looking at creating drop-in community center that would include a shelter and permanent supportive housing facility for LGBT youth.
How you can help
The Damien Center has a registry with Bed, Bath and Beyond from which you can donate housewares, cutlery, bedding, and other necessities to residents in need. There are also opportunities to help with meals and with the PAWS program.
Junjulas says it's also helpful when people participate in the process of creating projects like the Damien Center building. "That's what helped with this project, reaching out to the community and saying 'What do you think? How can we fit in?'"
But Junjulas says one of the biggest things people can do is to be accepting.
"I think really accepting us as people living with AIDS -- I think that is the largest thing this community can do to really combat the stigma if you hear somebody saying something bad about somebody, just shut it down."
Hi there. Comments have been closed for this item. Still have something to say? Contact us.