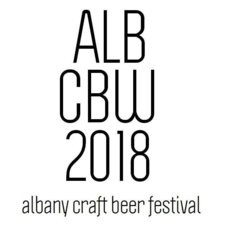 The Albany Craft Beer Festival is set to return to the Washington Ave Armory April 7. And tickets are already on sale -- they're $65. The ticket includes "access to an unlimited tasting of 100+ rare and special release beers" along with five-ounce tasting glass.
This is the second year for the festival, which is run by the crew at the Brew Crew / Oliver's. This time around it's breaking the festival up into two sessions -- noon to 3 pm, and 4-7 pm. Each is capped at 750 people.
The website has yet to list participating beers and breweries. "As you know, many of the breweries we feature are famous for their hoppy beers. Due to the importance of the freshness associated with IPAs, DIPAs and Pale Ales, confirmation of specific offerings won't happen until very close to party time. If you attended last year, you know we brought the noise!"
The festival is part of a larger Albany Craft Beer Week, which stretches from April 2-7.