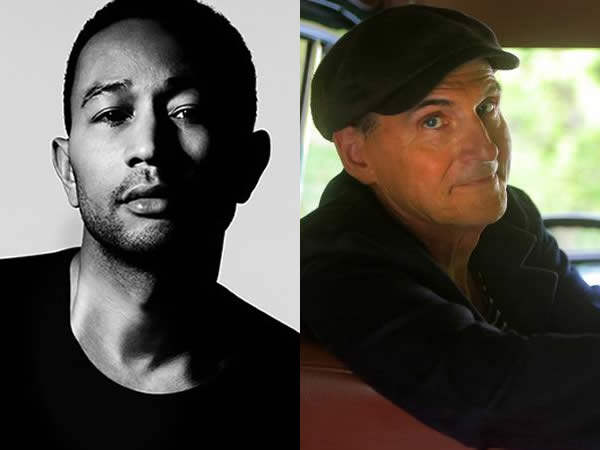 The Times Union Center is holding a "grand re-opening celebration" January 26 and the event is headlined by John Legend and James Taylor. Tickets go on sale this Saturday, December 16 -- they're $62 and up.
The event will also include a performance by Moriah Formica. And it'll be hosted by Jim Belushi.
John Legend is, of course, very popular and has won a ton of Grammys. And James Taylor is an icon who sells out multiple shows at Tanglewood every summer. So, there's a good chance this event will also sell out.
Earlier: Gawking at the TU Center's new atrium
John Legend photo via John Legend website | James Tayor photo via James Taylor Facebook