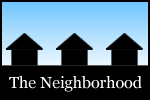 Among the topics in this most recent spin around the Capital Region's online neighborhood: the story of the Playdium, a famous monument, local restaurant history, gravestones, bouncing and breaking, track meets, the Shawangunks, Hu's House, Berben & Wolff's, recovering a love of country, pizza touring, trends, and the sack.


The Friends of Albany History shared the story of the Playdium, which is also a large part of the story of bowling in Albany.
Paula looked into the backstory of one of the Albany Rural Cemetery's most famous monuments.
Steve's readers tried to answer a local restaurant history question.
Christopher explained some things about gravestones and moss.
Silvia's son spent some time at Sky Zone... and then spent time at the Bone and Joint Center.
Katie's family is figuring out track meets.
Jen has set a goal to hike/run 30 miles through the Shawangunks.
Daniel tried out the new Shanghaiese place, Hu's House.
Erin dug into a sunflower veggie burger at Berben & Wolff's.
Zena recovered her love of country at the Eveready Diner.
Jon's family went on a pizza tour of northern New Jersey.
Dominic commented on a bunch of restaurant trends.
And Chuck has sacked another project.