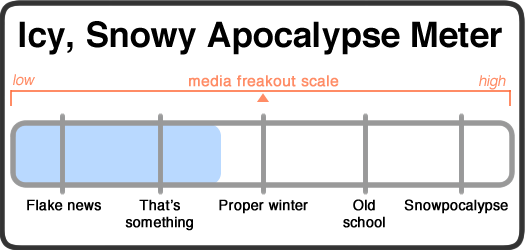 Scary-sounding meteorological term. Scary-sounding meteorological term. SCARY-SOUNDING METEOROLOGICAL TERM.
Yep, it's Icy, Snowy Apocalypse Watch. The paraphrased forecast for the next few days:
Thursday: Snow throughout the day. Accumulations of as much as 4 inches around Albany. Highs in the low 20s.
Thursday night: Maybe a bit more snow. Wind picks up. Temps drop. Lows around 3 with wind chills around -15. Dangerously cold.
Friday: Windy, with some blowing snow, highs around 8. Wind chills around -16.
Friday night: Lows around -5. Wind chills around -23. Dangerously cold.
Saturday: Sun. Highs near... 2.
Sunday: Some sun. Highs near 13.
So this is the infamous "bomb cyclone" storm that the national media has been hype monkeying about. (The term is from "bomb cyclogenesis" -- you'll also often see the term "bombogenesis" in forecast discussions.) It's basically a coastal storm with a very strong low pressure system. If you listen to actual meteorologists, it's both not that uncommon and a lot like a Nor'easter.
You know about coastal storms. There's often a steep gradient in the amount of snowfall from east (more) to west (less). And that's the case here. Checkout the probabilistic snowfall maps from NWS Albany -- it's got the most likely outcome pegged at 7 inches in the Berkshires, 4 inches in Albany, and 2 inches in Canajoharie. Of course, with a steep gradient, the track of a storm can make a big difference in snowfall totals. But the high-end forecast -- which NWS pegs at a less than 10 percent chance of happening -- has Albany at 7 inches.
(By the way: We're a big fan of those probabilistic maps -- they're easy to read and convey how weather forecasts are really about a range of outcomes based on projected probabilities.)
The snow -- and it's looking like relatively fluffy snow -- probably won't be a huge issue. The bigger thing is the temperatures, because it's about to get dangerously cold overnight and through the next day or two. Like, frostbite-for-exposed-skin-in-10 minutes cold. And when it gets that cold, roads can be slick even with salt.
So we're marking this as a That's Something-Plus Icy, Snowy Apocalypse Watch because of the cold. Bundle up and keep an eye out for each other.
Shovels at the ready, remember that you are hardy upstaters.
Media freakout forecast: Warped by the terminology and the fact the coast is in for some serious snow. Also, the attention-devouring social media platform industrial complex demands hype. Must hype. Must cut through noise. Must get attention. So thirsty.
Necessary note: You should take this all with an enormous bag of rock salt. AOA has absolutely no weather forecasting expertise. At all. That said, the world will probably not end because of some snow. Most likely.
Say Something!
We'd really like you to take part in the conversation here at All Over Albany. But we do have a few rules here. Don't worry, they're easy. The first: be kind. The second: treat everyone else with the same respect you'd like to see in return. Cool? Great, post away. Comments are moderated so it might take a little while for your comment to show up. Thanks for being patient.