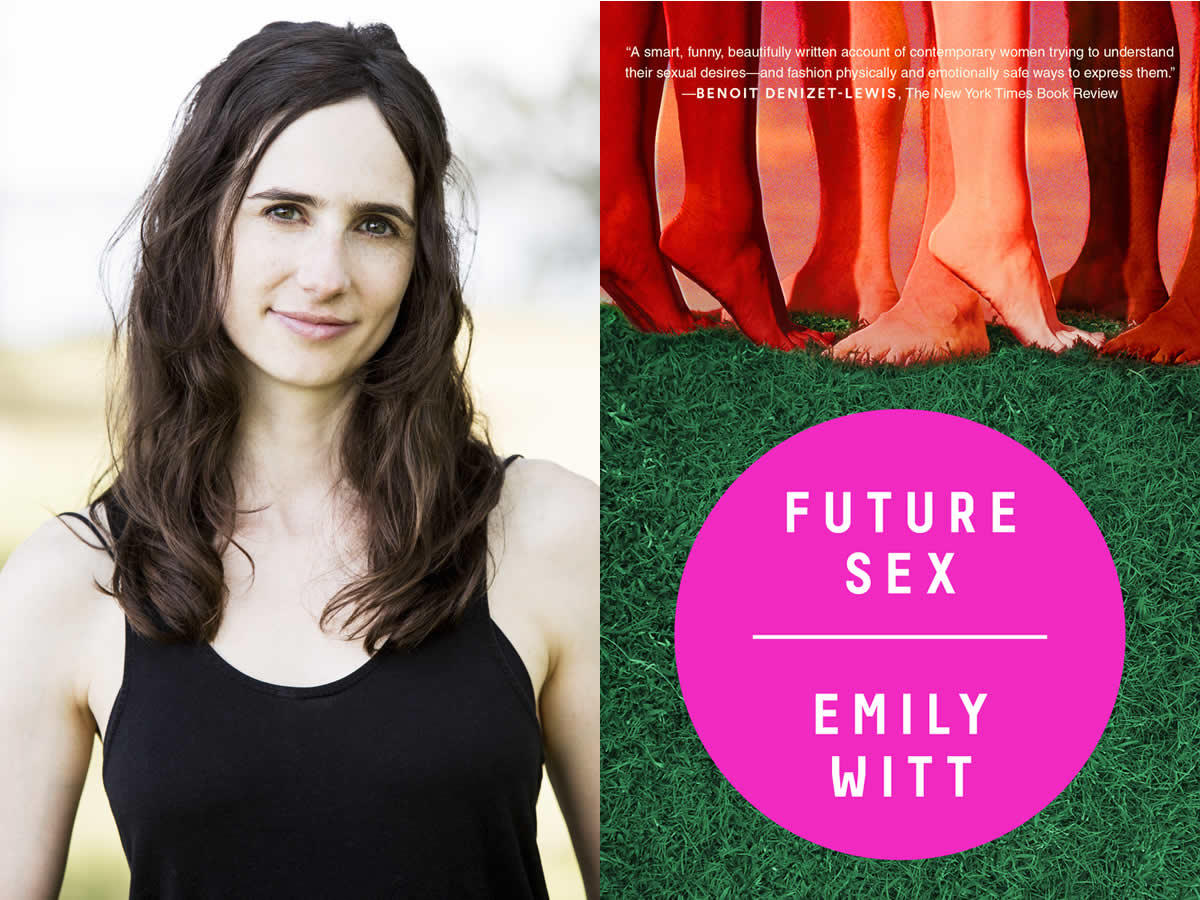 Here are a few things to keep in mind, look forward to, or keep busy with this week, from the weather (snow), from motherhood, to history, to sex, to art, to basketball, to startups, to music...


Weather
Here's the paraphrased
forecast
for this week:
Monday: Maybe a few inches of snow Sunday to Monday. A lot more snow to the northwest. Windy. Around 30.
Tuesday: Cloudy, maybe some snow. Highs around 32.
Wednesday: Snow, 33..
Thursday: Maybe more snow, then sun. Upper 20s.
Friday: Some sun, upper 20s.
It sounds like there's still a fair amount of uncertainty about the midweek snow storm, but moderate to heavy snow is possible.
Stage
Tense Vagina
Monday-Tuesday: Sara Juli will be at UAlbany's Performing Arts Center for a performance of Tense Vagina, "a comedic movement/theatre work about motherhood and bladder control":
Created by Juli with an original set by Pamela Moulton, costume by Carol Farrell and original lighting by Justin Moriarty, Tense Vagina is about the beauty, challenges, isolation and comedy of motherhood. The evening-length solo uses humor, movement, sounds, songs, text and audience participation to reveal, according to Juli, "all that is awesome and all that sucks" when it comes to being a mom as well as focusing on its seldom-discussed and taboo aspects such as loss of bladder control, tears, monotony, loneliness and dildos. The narrative is anchored in the physical therapy Juli received at The Pelvic Floor Rehab Center of New England for treatment of post-childbirth urinary incontinence.
Monday and Tuesday 5:30 pm -- $12 / $8 students and seniors
Paris Time
Tuesday-Sunday: The Rep continues its production of Paris Time. The production runs through February 18. Tuesday-Sunday various times -- $20 and up
Nitty Gritty
Tuesday: The Nitty Gritty Poetry Slam is back at the Low Beat. 7 pm
Jeff Dunham
Wednesday: Ventriloquist/comic Jeff Dunham will be at the TU Center for a stand-up show. Wednesday 7 pm -- $51.50
Arts and sciences
The Underground Railroad of Troy
Monday: The Underground Railroad History Project's Paul Stewart will be at the Troy Public Library for a talk about the Underground Railroad in Troy. "He will also be debunking common misconceptions many may assume are historical facts, such as houses with secret rooms being an indicator that they were apart of the underground railroad." Monday 6 pm -- free (registration required)
The Champlain Sea, North America's Last Inland Sea
Tuesday: The Brainfood for the Curious series of short lunchtime talks at the State Museum has a talk about The Champlain Sea. "Not long ago there was an ocean inside New York state. Whales, seals, and other sea life made the area now covered by Lake Champlain and the St. Lawrence River their home." Tuesday 12:10-12:30 pm, Huxley Theater -- free
Michele Norris / MLK Celebration
Tuesday: Award-winning journalist Michele Norris will be at UAlbany as the headline speaker in this year's Martin Luther King Jr. celebration. Tuesday 7 pm, Campus Center Ballroom -- free
Climate change
Tuesday: Journalist Jeff Goodell will be at Skidmore for a talk about climate change. His most recent book is The Water Will Come: Rising Seas, Sinking Cities, and the Remaking of the Civilized World. Tuesday 7 pm, Palamountain Hall -- free
Jungjin Lee
Tuesday: Artist Jungjin Lee will be at UAlbany's art museum for a talk about the photographic exhibit This Place, which is on display now. Tuesday 6 pm -- free
Pornography's Graphical Interface
Wednesday: University of Toronto researcher Patrick Keilty will be at EMPAC for a talk about "the impact that design and information systems in the pornography industry have on contemporary experiences and understandings of desire and sexuality." Wednesday 7 pm -- free
Creative Economy
Wednesday: The Upstate Alliance for the Creative Economy has a roundtable discussion at Overit in Albany to "announce our latest Creative Economy data, and share your thoughts on how we can work together to develop and grow creative jobs and opportunities in the Capital Region." Wednesday 5:30 pm -- free (registration requested)
Emily Witt
Thursday: Emily Witt -- the author of Future Sex -- will be at UAlbany as part of the NYS Writers Institute visiting writers series. "In Future Sex, Witt explores Internet dating, Internet pornography, polyamory, and avant-garde sexual subcultures as sites of possibility. She observes these scenes from within, capturing them in all their strangeness, ridiculousness, and beauty. The result is an open-minded, honest account of the contemporary pursuit of connection and pleasure." Thursday 7:30 pm, Campus Center Room 375 -- free
Kim Purcell
Thursday: Award-winning YA author Kim Purcell will be at Northshire Saratoga to talk about her new novel, This is Not a Love Letter. Thursday 5 pm -- free
Bits of Baldwin / I Am Not Your Negro
Friday: UAlbany's James Baldwin celebration has two events in conjunction with the NYS Writers Institute:
+ Bits of Baldwin: UAlbany students and journalist Ken Screven will be reading from Baldwin's work, with commentary from author Darryl Pinckney. Friday 4:15 pm, UAlbany PAC (uptown) -- free
+ There's a screening of the Baldwin documentary I Am Not Your Negro, with a post-screening Q&A with Darryl Pinckney. Friday 7 pm, Page Hall (downtown) -- free
Hoops
UAlbany women
Monday: The UAlbany women's basketball team faces UMass Lowell at SEFCU Arena. Monday 7 pm -- $10 and up
UAlbany men
Thursday: The UAlbany men's basketball team takes on Vermont at SEFCU Arena. 7 pm -- $15 and up
Startup Tech Valley
Wednesday: The Startup Tech Valley series is back at the Revolution Hall in Troy with more talks from startup companies, including two clothing-focused startups. Wednesday 5:30 pm -- free (registration required)
Film
Bolshoi: Lady of the Camellias
Tuesday: Proctors is showing a filmed version of the Bolshoi ballet production of Lady of the Camellias in the GE Theater. Tuesday 6:30 pm -- $15
Cinema Paradiso
Thursday: The Opalka Gallery on the Sage Albany campus is showing Cinema Paradiso. Thursday 6:30 pm -- free
Adult art night
Thursday: The Albany Institute is hosting an adult art night. "Enjoy a relaxing night as you add your own color to images from the Albany Institute's collections! Each participant will receive 6 images from the museum's collection printed on cardstock and will have the opportunity to use diverse coloring media such as water soluble pencils and crayons, colored pencils, and colored pens to fill the images in." Thursday 5:30 pm -- $8
Music
Wednesday: Valerie June at The Egg
Americana/blues/soul. With: Sunny War. 7:30 pm -- $25 and $35
Wednesday: Accordion Virtuosi of Russia at Troy Music Hall
"The ensemble's repertoire ranges from folk music to arrangements of rock songs and continues to astound audiences around the world." 7:30 pm -- $29 and up
Friday: Ranky Tanky at Proctors
"[U]nites celebrated musicians from the South Carolina low country, most of whom trace their roots directly back to a unique African American culture called Gullah." Part of the Passport Series. 7:30 pm -- $25
Friday: The Big Takeover at The Linda
"The Big Takeover take their cues from Desmond Dekker and the first wave of Jamaican pop music as well as from the soulful energy and sophistication of Motown." 8 pm -- $12 ahead / $15 at door
Friday: Glen David Andrews at Helsinki Hudson
"With his group's jazzy, horn-laced New Orleans funk and soul, singer-trombonist-bandleader Glen David Andrews always turns Club Helsinki Hudson into Mardi Gras." 9 pm -- $25
Friday: Cousin Earth at The Hollow
"[A] Brooklyn-based Progressive Ukulele Rock band." With: Ampevene. 8 pm -- $12
Friday: 2018 Hip Hop Kick Off at The Low Beat
Featuring Airline Jay and NBHD Nick, along with many others. 8 pm
Saturday: G3 2018 at The Palace
Featuring Joe Satriani, John Petrucci (of Dream Theater), Phil Collen (of Def Leppard). 7:30 pm -- $39.50 and up
Saturday: Lee Rocker at Helsinki Hudson
"Lee Rocker made his mark singing, playing, standing on, spinning, and rocking his giant upright bass in the legendary music group the Stray Cats." 9 pm -- $25 and $35
Saturday: Ian Bostridge + Julius Drake at Union College
Tenor + pianist. 3 pm -- $30
Saturday: Farah Siraj at Caffe Lena
"Farah Siraj is a Jordanian virtuoso vocalist named as Jordans musical ambassadress." In cooperation with SPAC. 8 pm -- $25
Saturday-Sunday: Albany Symphony: Romeo and Juliet at Troy Music Hall
Works by Tchaikovsky, Prokofiev, and Christopher Rouse. With cellist Inbal Segev. Saturday 7:30 pm, Sunday 3 pm -- $15 and up
Sunday: Piano Battle with EYSO at Proctors
"The brainchild of internationally acclaimed pianists Andreas Kern and Paul Cibis, the Piano Battle sees the duo go head-to-head on stage, charming and enchanting with a variety of classical pieces." 3 pm -- $20 and up
Sunday: Soul Brass Band at Helsinki Hudson
"Soul Brass Band plays a jazzy, horn-laced fusion of New Orleans funk, soul, and hip-hop." 8 pm -- $20
Sunday: The Werks at The Hollow
Rock. 7 pm -- $15
Sunday: Griffin House at Caffe Lena
"An amber smooth voice with subtle grit, driving guitar, and an unassuming stage presence create the backdrop for Griffin House's deliciously catchy and utterly personal original songs." 7 pm -- $25
Sunday: Hudson Falcons at The Low Beat
"Working class rock 'n' roll." With: The Jagaloons, Slik Nick & The Tex's Playboys. 7 pm
Sunday: The Three Dog Night show at The Egg is sold out.
To do list
1. If you're thinking you'd like to go out to dinner on Valentine's Day and haven't made a reservation yet, do no wait -- make a reservation now.
____
These are a just a few things for this week, not a comprehensive list. Look for out "Stuff to do this weekend" list for the upcoming weekend on Friday.
Know of something people should be looking forward to this week? Please share!
Troy Music Hall advertises on AOA.
Say Something!
We'd really like you to take part in the conversation here at All Over Albany. But we do have a few rules here. Don't worry, they're easy. The first: be kind. The second: treat everyone else with the same respect you'd like to see in return. Cool? Great, post away. Comments are moderated so it might take a little while for your comment to show up. Thanks for being patient.