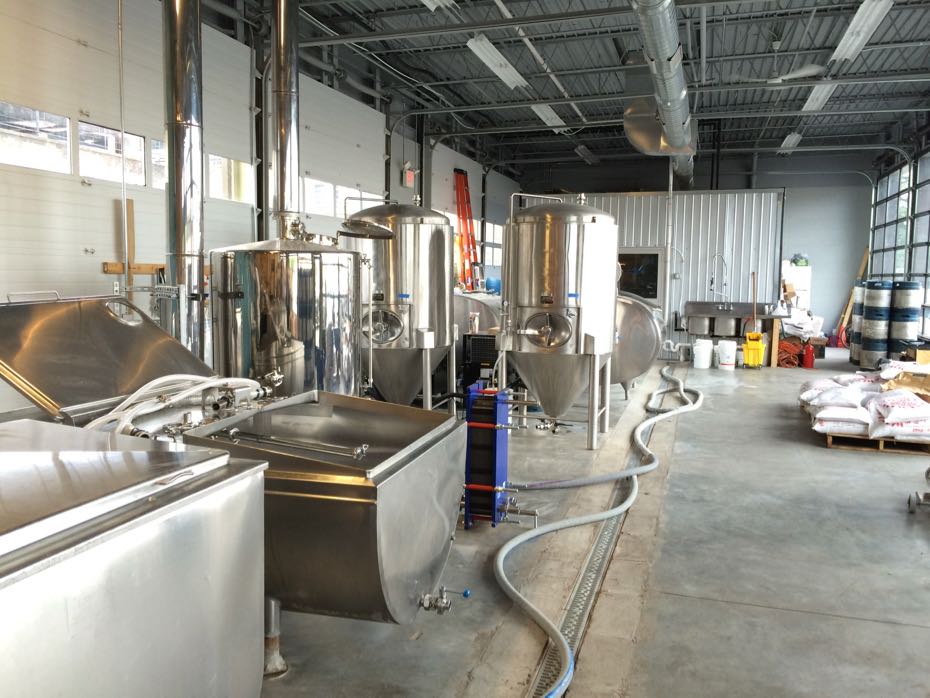 As of mid February of this year New York State had 400 breweries, the Cuomo admin announced this month. That's said to be a new record for the number of individual breweries in the state, surpassing the former high count of 393 in 1876.
When that announcement arrived, we put together a map of the 46 breweries in the greater Capital Region.
People seemed to like that, so we figured, hey, why not just roll together a clickable map of all 400 breweries around the state?
So we did. And here it is.
(Also: A quick run though some New York State brewing history.)
Look up
The statewide map is at the top in large form -- click or scroll all the way up.
A few things
Counting
The state's announcement proclaimed 400 breweries and that's no doubt true in some technical, licensing sense. But in putting together this map, it was clear that there are at least a few breweries that are still in startup mode, other breweries share locations, and some brewery brands have multiple locations. So make of that what you will.
Where they're at
Like a lot of stuff, the distribution of breweries across the state is probably connected to population. But there do seem to be a few rough patterns that pop out. Among them: the Hudson Valley is a big corridor for breweries, the Finger Lakes region between Syracuse and Rochester appears to have more breweries that you might expect based on (year round) population, and we were struck by the way breweries are strung along the waterfronts of Brooklyn and Queens (probably because of the building types there).
Types of breweries
The state list breaks out the number of breweries by type:
+ Brewery: 10 (such as FX Matt Brewing Co.)
+ Micro brewery: 144 (such as Druthers)
+ Farm brewery: 151 (such as Rare Form)
+ Farm/micro brewery: 51 (such as Chatham Brewing)
+ Brew pub: 44 (such as Philly Bar & Grill in Latham)
It's notable that the relatively new farm brewery license -- which relaxes a handful of rules if breweries use a certain amount of ingredients grown in New York State -- represents such a large part of the picture. The state says it's issued 202 such licenses in the five years the program has been active.
It's also worth mentioning that the situation in New York points to the larger national picture, in which overall beer production is flat, but craft beer production is growing.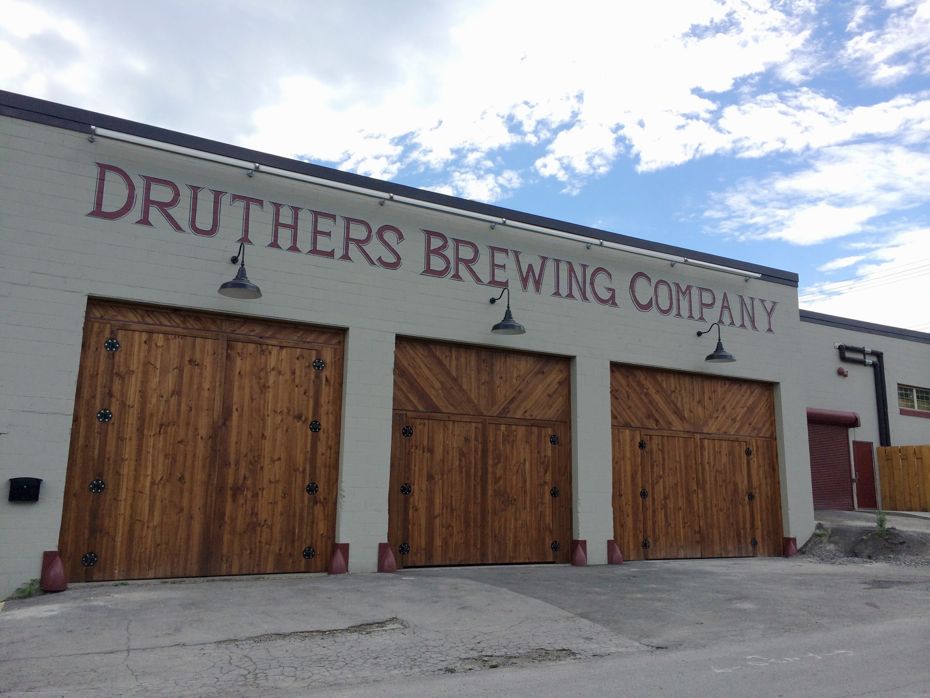 The Druthers brewery in Albany.
Then versus now
We were curious how the 400 breweries in the New York State of today might compare or contrast with the almost-400 breweries of New York State in the later 19th century. So we reached out to local beer historian Craig Gravina, who wrote a book about this sort of thing.
Craig said it's tough to compare then and now because of snags like differences in definitions. But he offered a few thoughts. A lightly-edited clip from our email exchange:
At the end of the 19th century, to be competitive on a national level you needed an annual production of at least 100,000 barrels. During the last 25 years of the 19th century Albany had between 10 to 15 breweries at any given time producing somewhere between 30,000 and 250,000 barrels per year, each. Most of the major cities in the state are somewhere in the same ballpark; some had more breweries, some had less (New York City had the most in the state), and some made more than others.
The largest breweries in the US in the 1870s topped out at somewhere between 100,000 and 300,000 barrels per year, but those numbers grew quickly in the last decades of the 19th century. By the turn of the century Phillip Best/Pabst in Milwaukee was over a million.
Today you've got FX Matt, Anheuser-Busch and Genny (which are New York's really big producers) putting out hundreds of thousands to millions of barrels (Genny puts out 2 million barrels itself) and a number of "big craft" producers like Southern Tier, Ommegang, Captain Lawrence, Sixpoint, Brooklyn, Blue Point, Shmaltz (and a few others) who are probably putting out somewhere in 20,000 to 50,000 range (that's a guesstimate). Everybody else is basically a blip on the radar.
I'm not sure that a brewery in the 1870s who made less than 20,000 barrels -- without growing -- could survive for long. Some of the early lager breweries of the 1850s and 1860s were small, but with the advent of commercial refrigeration in the early 1870s, their production grew pretty rapidly.
Today if you're a brewery pumping out 15,000 barrels, you're doing fairly well. In fact all 214 of the Brewer's Association defined "microbreweries" in New York are under that number.
So, long story short, 125 years ago you had a lot of breweries making a lot of beer. Today you have a few more, but the majority are making far less than the average brewery did in the 1870s -- but a select few are making A LOT more.
So something to think about when looking at the historical record. (Thanks, Craig!)
The 400 breweries
The state's list:
____
Great Flats advertises on AOA.
Say Something!
We'd really like you to take part in the conversation here at All Over Albany. But we do have a few rules here. Don't worry, they're easy. The first: be kind. The second: treat everyone else with the same respect you'd like to see in return. Cool? Great, post away. Comments are moderated so it might take a little while for your comment to show up. Thanks for being patient.