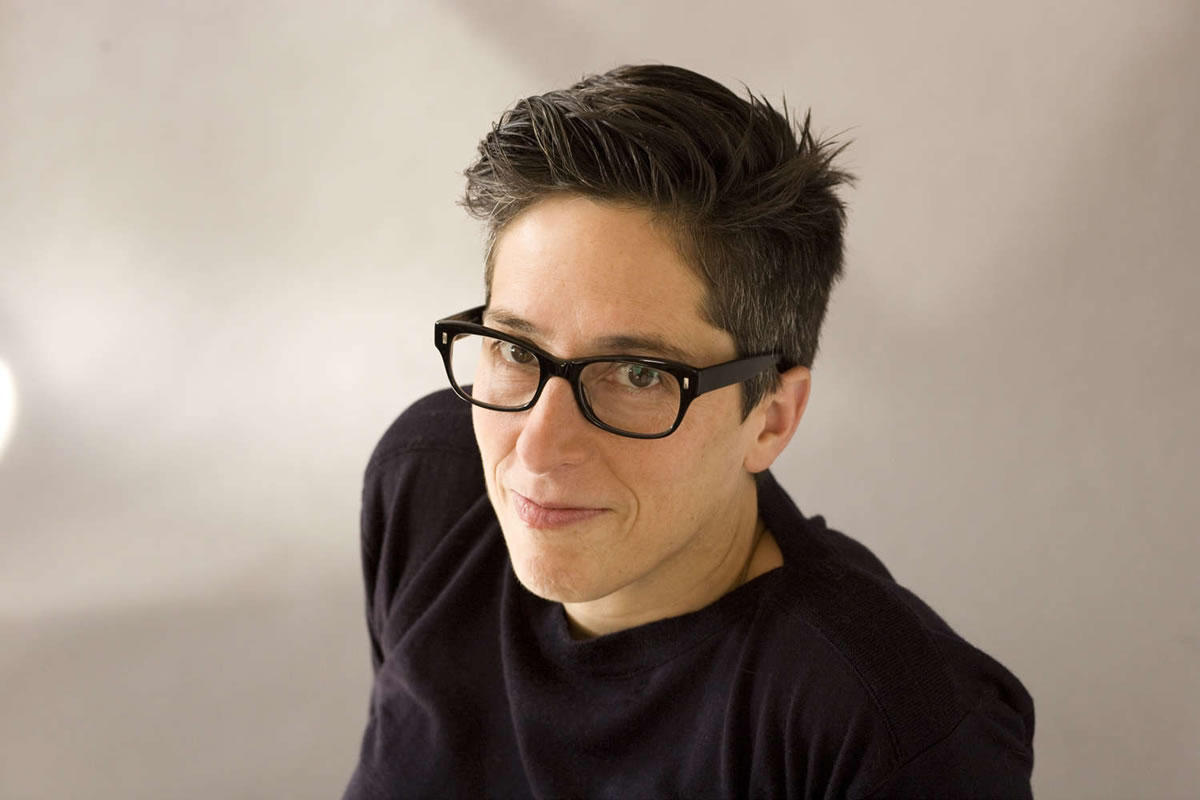 Here are a few things to keep in mind, look forward to, or keep busy with this week, from the weather (hope for spring), to film, to words, to stomping, to eggs, to poetry, to comedy, to all sorts of music...

Weather
Here's the paraphrased
forecast
for this week:
Monday: Sunny, mid 30s.
Tuesday: Sunny, upper 30s.
Wednesday: Some sun, mid 30s.
Thursday: Some sun, 40.
Friday: Some sun, low 40s.
Hope for spring. It's out there... somewhere.
Film
Close Encounters of the Third Kind
Monday: The Palace's movie series is showing Close Encounters of the Third Kind, Steven Spielberg's 1977 film about encountering aliens. Monday 7 pm -- $5
Royal Ballet: Winter's Tale
Wednesday-Thursday: Proctors will be showing a film of the Royal Ballet production of The Winter's Tale in the GE Theater. "The story follows the destruction of a marriage through consuming jealousy, the abandonment of a child and a seemingly hopeless love. Yet, through remorse and regret - and after a seemingly miraculous return to life - the ending is one of forgiveness and reconciliation." Wednesday 6:30 pm and Thursday 1 pm -- $15
Words and figures
Front Parlor
Monday: The Front Parlor storytelling series is back at the Olde English in Albany. This month's theme: "Lies & Liars." Monday 7:30 pm -- free admission
Nitty Gritty
Tuesday: The Nitty Gritty poetry slam is back at The Low Beat in Albany. Tuesday 7 pm -- free admission
Punk Rock Sketch 'n Sip
Wednesday: The Punk Rock Sketch 'n Sip is back at The Low Beat. Wednesday 6 pm -- $12 / $8 students
STOMP
Tuesday-Wednesday: A tour of long running stage show STOMP will be at The Palace. "A unique combination of percussion, movement and visual comedy, STOMP has created its own inimitable, contemporary form of rhythmic expression: both household and industrial objects find new life as musical instruments in the hands of an idiosyncratic band of body percussionists." Tuesday and Wednesday 7:30 pm -- $39
Arts and sciences
The Marvelous Bird Egg Collection of the New York State Museum
Tuesday: The Brainfood for the Curious series of short lunchtime talks at the State Museum continues with curator of birds Jeremy Kirchman talking about the museum's extensive bird egg collection and recent upgrades to it. Tuesday 12:10-12:30 pm, Huxley Theater -- free
Al Smith, American Progressivism, and the Coming of the New Deal
Thursday: Historian/author Robert Chiles will be at the State Museum to talk about his book The Revolution of '28: Al Smith, American Progressivism, and the Coming of the New Deal. "Chiles uncovers a distinctive strain of American progressivism that resonated among urban, ethnic, working-class Americans during Smith's early years as a state legislator through his time as governor of the Empire State, before exploring the ways in which Smith's gubernatorial progressivism was presented to a national audience during the 1928 presidential campaign." Thursday 7 pm, Huxley Theater -- free
No Más Bebés
Thursday: Skidmore is hosting a screening of No Más Bebés. The documentary "tells the story of a little-known but landmark event in reproductive justice, when a small group of Mexican immigrant women sued county doctors, the state, and the U.S. government after they were sterilized while giving birth at Los Angeles County-USC Medical Center during the late 1960s and early 1970s." One of the film's producers and researches, Virginia Espino, will be there for Q&A. Thursday 6 pm, Palamountain Hall -- free
Alison Bechdel
Friday: Award-winning cartoonist/author Alison Bechdel will be at Hudson Valley Community College for a talk about her work. Bechdel is, of course, the author of Fun Home, the award-winning graphic memoir about her childhood. It was later adapted into a Tony-winning stage musical. She's also the creator of the long running comic strip Dykes to Watch Out For, from which the Bechdel test emerged. She's also won a McArthur "genius" grant. Friday 11 am-12:30 pm, Bulmer Telecommunications Center Auditorium -- free
Patricia Smith
Friday: Award-winning poet Patricia Smith will be at UAlbany as part of the NYS Writers Institute visiting writers series. "Patricia Smith, four-time winner and the most successful poet in the history of the National Poetry Slam, is also a playwright, essayist, and professor. ... Her newest collection is Incendiary Art (2016), a meditation on the murder of Emmett Till, and its central significance in modern African-American experience." (There's a screening of the documentary Louder Than a Bomb following Smith's talk.) Friday 6 pm, Page Hall downtown campus -- free
Kathleen Madigan
Thursday: Comedian Kathleen Madigan will be at The Egg for a stand-ip show. 8 pm -- $25 and up
Music
Monday: The National Symphony Orchestra of Cuba
"Since its inception on 1960, the Havana Symphony has been instrumental in developing and introducing Cuban and Latin American music to the international classical music community... " 7:30 pm -- $45 and $55
Wednesday: Shovels & Rope at The Egg
Folk/country/rock. 7:30 pm -- $34
Wednesday: The Dixie Dregs at The Egg
Rock. 8 pm -- $39.50 and up
Thursday: Michael Gordon's Anonymous Man at EMPAC
"Composer and Bang on a Can founder Michael Gordon presents his new choral work, Anonymous Man, performed by the 24-voice ensemble The Crossing." 7:30 pm -- $18
Thursday: Zakir Hussain and Rakesh Chaurasia at Troy Music Hall
"One of the finest Indian tabla players in the world, Zakir Hussain, and renowned flautist player Rakesh Chaurasia team up for one legendary night." 7:30 pm -- $29 and up
Thursday: Larry Campbell & Teresa Williams at Caffe Lena
"The First Couple of Americana." 7 pm -- $32
Friday: Sean Rowe at The Hangar
Back for a hometown show. 8 pm -- $20
Friday: Air Supply at Troy Music Hall
All out of love. 8 pm -- $49 and up
Friday: Malcolm London at The Low Beat
Poet, activist, educator and musician. With: Youseff Milad. 7:30 pm -- $10
Friday: Capital Records Live at Proctors
"Highlighting the depth of world class talent in the Capital Region, Proctors and WAIX 106.1 are teaming up to present a concert with local artists performing select cuts from the Beatles White Album in the first set and Sergeant Pepper's Lonely Hearts Club Band in its entirety in the second set ... Artists include Wild Adriatic, Eastbound Jesus, Girl Blue, Let's Be Leonard, Bryan Brundige Collective, and Clear Mind." 7:30 pm -- $25
Friday: Good Fiction at The Hollow
EP release show. With: Lucy, Sun Natives, The Age. 8 pm -- $10
Friday: Binger at Parish Public House
"Combining elements of progressive psych rock with the grooves and lyricism of jazz-minded hip-hop..." With: Sun House, Where's Alex. 8 pm -- $10
Friday: Professor Louie and the Crowmatix at The Upper Room
Roots. 7 pm -- $15 and up
Saturday-Sunday: The Bon Iver + TU Dance shows at MASS MoCA are sold out.
Saturday: JP Cormier at Proctors
Bluegrass/folk/Celtic. 7:30 pm -- $26 and up
Saturday: West End Blend at The Hollow
Funk/soul. With: The Age. 8 pm -- $12
Saturday: Frank Solivan & Dirty Kitchen at Caffe Lena
"[R]oots music, focusing on bluegrass and acoustic country, with elements of blues, folk, swing, and jazz shining through as well." 8 pm -- $26
Saturday: Bendt at Parish Public House
Rock. With: Strange Purple Jelly. 8 pm -- $10
Saturday: "Songs of the 20s" Benefit Dinner & Concert at Old Songs
Annie & Jonny Rosen, Steve & Betsy Fry, and Bill Spence + German food. 6 pm -- $30 / $10 kids 12 and under
Saturday: Saint Rose Camerata at Massry Center
"Saint Rose Camerata Season finale celebrates the end of the 15th season with a collaboration between faculty, students, and guest artists. The program includes jazz inspired works including Pocket Size Sonata by Alec Templeton and Darius Milhau's masterpiece La création du monde for 17 wind and string instruments." 7:30 pm -- free
Sunday: A Joyful Noise! Gospel Brunch at Caffe Lena
"Your ticket gets you a soul-cleansing afternoon of music plus a soul-satisfying brunch by Hatties Restaurant upstairs in the Caffes performance space." 1 pm -- $25 / $15 kids 12 and under
Sunday: Jeremy Denk + Stefan Jackiw at Union
Star pianist + rising young violinist playing Charles Ives sonatas. 3 pm -- $30
Sunday: Billy Cobham "Crosswinds Project" at The Egg
"Widely regarded as one of the world's great drummers and revered for his musical ingenuity, jazz fusion virtuoso Billy Cobham has contributed seminally as a master percussionist, composer, producer, educator, clinician and tireless musical explorer." 7:30 pm -- $34
____
These are a just a few things for this week, not a comprehensive list. Look for out "Stuff to do this weekend" list for the upcoming weekend on Friday.
Know of something people should be looking forward to this week? Please share!
Troy Music Hall and HVCC advertise on AOA.
Say Something!
We'd really like you to take part in the conversation here at All Over Albany. But we do have a few rules here. Don't worry, they're easy. The first: be kind. The second: treat everyone else with the same respect you'd like to see in return. Cool? Great, post away. Comments are moderated so it might take a little while for your comment to show up. Thanks for being patient.