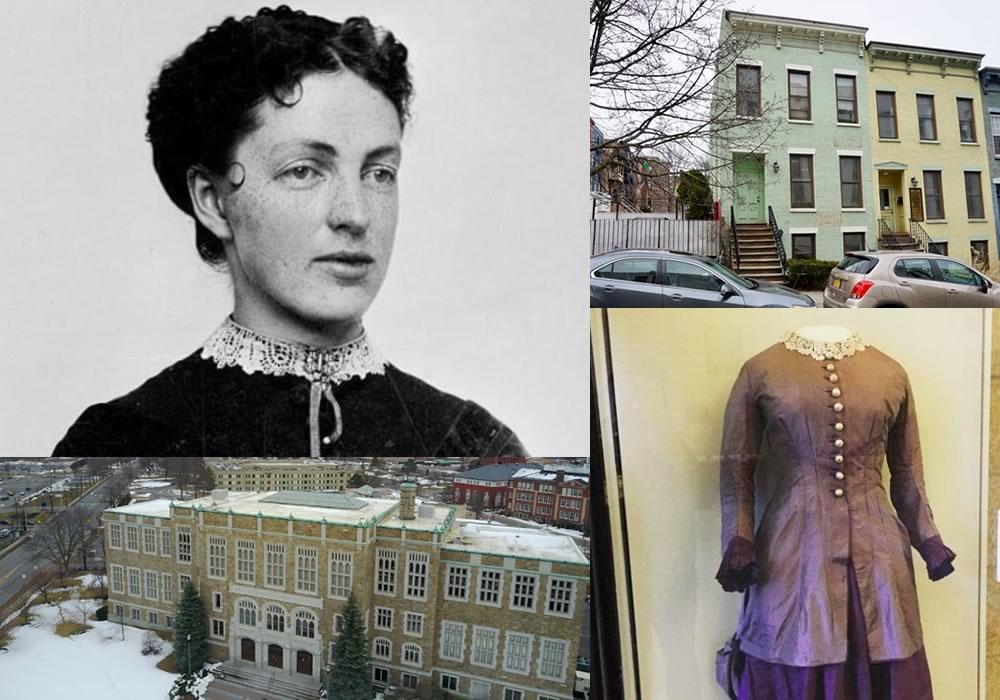 By Justin Devendorf
The bar exam is one of the toughest tests anyone seeking a professional license must take. Imagine spending months studying for this one test, cramming different areas of complicated law and legal principles into your brain, hoping you only have to take the test once. And, congratulations, you did it!
Now imagine going to apply for membership in the state bar association -- and you're denied the ability to practice law solely because of your gender.
That exact scenario happened to Albany resident Katherine "Kate" Stoneman in 1886.
And here's what she did about it.
Farmer, teacher, suffragette
Kate Stoneman was born on a farm in the hamlet of Busti (now-Lakeland), near Syracuse, in 1841. She was one of eight children. (As it happens, one of Stoneman's siblings rose to prominence in his own respect. George Stoneman Jr. was a Civil War general for the Union Army and after the war he became the 18th governor of California.)
Like all of her siblings, she worked on her family's farm for most of her childhood, until 1864 when at 17 she left her home and moved to Albany to pursue an education at the New York State Normal School with the hopes of becoming a public school teacher. (The Normal School was the forerunner of the modern UAlbany.)
After graduating two years later, she taught for a short time in Glens Falls before moving back to Albany to teach at her alma mater for the next several decades. Among the subjects she taught were geography, drawing, penmanship, and school law. (The 1877 Albany city directory listed her residence as 192 Swan Street, which is in the area of where Lincoln Park is now.)
As a teacher of future public school teachers, Stoneman frequently voiced her strong support for gender equality to her students. She also practiced what she preached. Stoneman was heavily involved in the Women's Suffrage Society of Albany and an effort to pass an 1880 bill that gave women in New York the right to be elected to school boards.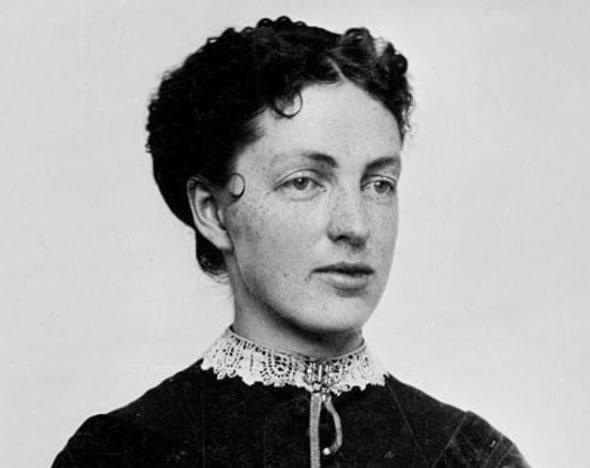 photo courtesy of Albany Law School
Said Mary A. Lynch, clinical professor of law and the Kate Stoneman Chair in Law and Democracy at Albany Law School, of Stoneman's advocacy for gender equality: "Kate Stoneman demonstrated that by banding together with other women and enlightened men -- suffrage supporters all -- she could challenge and overcome arbitrary and discriminatory limits on women set by law, tradition and custom."
Stoneman's advocacy for women's equality was much to the displeasure of the executive committee of the State Normal School. In 1887, the Executive Committee called on the president of the school "to explain to Miss Stoneman that any expression of her views in regard to women's rights and cognate subjects to the students was contrary to the wishes of the executive committee."
She continued her advocacy for gender equality undeterred.
No precedent, no English precedent, no necessity
Stoneman began working as a law clerk for Albany attorney Worthington W. Frothingham starting in 1882. (Law office at 69 State Street, near the intersection with Pearl Street downtown, according to the city directory.) She did this while still teaching at the State Normal School. Stoneman studied law at night, on weekends, and during the summer.
All of this preparation was done in order to take the New York State bar examination, a grueling two-day oral and written test. At this time, it was common for prospective lawyers to get experience working under a practicing lawyer, like Stoneman did, and then take the bar examination. (That's unlike today, where the bar exam is taken after the completion of law school.)
Stoneman's hard work paid off. In 1885, she took -- and passed -- the bar exam, doing very well on both the oral and written parts of the test. However, this victory was short lived. When she applied for admission into the New York State Bar Association in 1886, a standard procedure for all practicing attorneys in New York State at that point, her application was denied.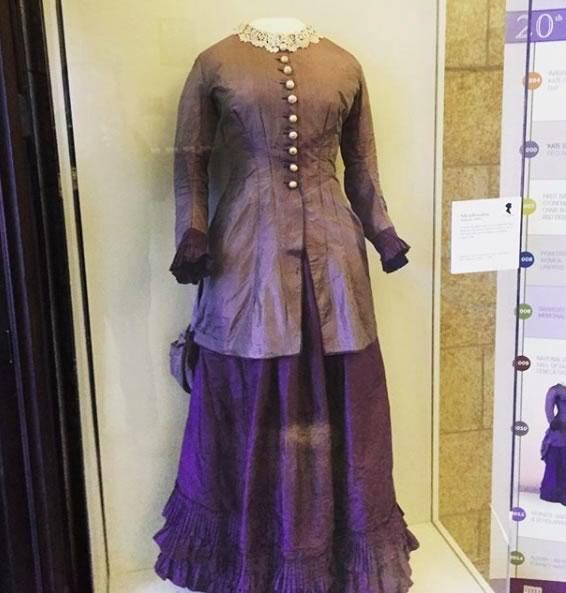 A dress worn by Kate Stoneman which was donated by one of her family members to Albany Law School.
The reason? A three-judge panel that issued the decision stated that there was "no precedent, no English precedent, and no necessity" for women to be able to practice law in New York. The court held that Section 56 of the Code of Civil Procedure for New York State "prescribes and provides for rules to be observed in the case of male citizens of the State applying to be admitted to practice as an attorney, and in the courts of record of the State."
In explaining its interpretation of law, the court said that the term "male" was not synonymous with "citizen", and therefore only men could practice law in New York. In addition, the court said that "special action" by the legislature would be needed. In other words, the courts were not about to grant women in New York the ability to practice law and it would be up to the state legislature if any change was to happen.
Mobilizing her fellow suffragettes, educators, and supporters, Stoneman once again lobbied the legislature in support of gender equality.
Coincidently, Assemblyman John I. Platt of Poughkeepsie introduced a bill removing the gender qualifications from Section 56 of the Code of Civil Procedure a few months before Stoneman was denied admission to practice law. With the help of Stoneman's supporters, Platt's bill got out of committee and onto the floor of both the state Senate and the Assembly for a vote in a matter of days.
Stoneman personally made her case to Governor David B. Hill in order to gain their support for the bill. The lobbying campaign worked.
On May 19, 1886 the bill passed both houses of the legislature and was signed into law by Governor Hill very shortly after. The bill stated: "The race or sex of such person shall constitute no cause for refusing such person admission to practice in the courts of record of this State as an attorney and counselor. This act shall take effect immediately."
Three days later, Stoneman reapplied for admission to the state bar association. She was accepted, making her the first woman to be admitted to practice law in New York. News outlets reported about Stoneman's achievement at the time, most notably the New York Times and the Chicago Daily Tribune.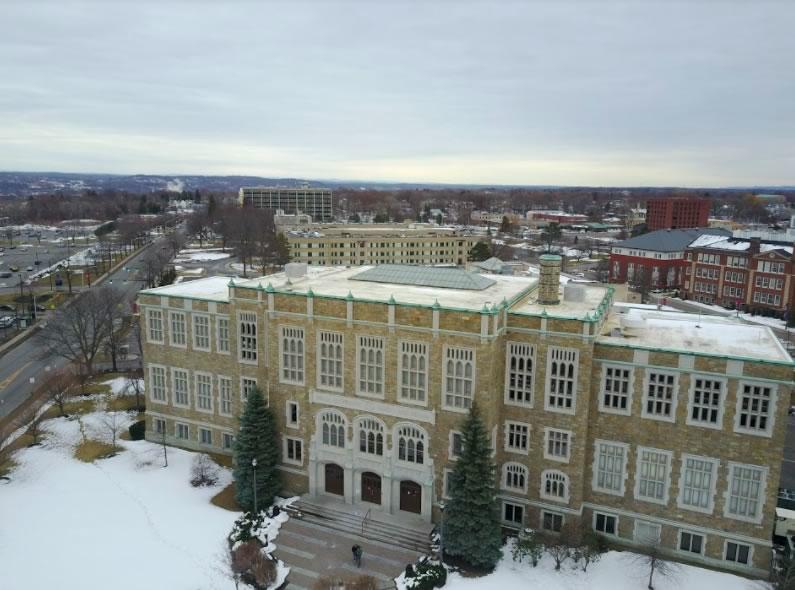 Kate Stoneman graduated from Albany Law School in 1898. / photo: Tim Jackson
Law school and further advocacy for women's equality
After practicing law for about 12 years, Stoneman decided it was time to go to law school. She enrolled at Albany Law in 1896 and graduated on June 2, 1898, becoming the first woman to graduate from Albany Law School. Stoneman would go on to remain active in the suffrage movement following her graduation.
She was an executive board member of the State Suffrage Association and worked tirelessly to persuade state lawmakers to pass women's equality-related legislation in New York. She even served as a poll watcher in the 1918 City of Albany elections and reportedly saw the first woman in New York's history vote following the ratification of the 19th Amendment. (Her listing in that year's Albany city directory: [Stoneman] Kate lawyer 134 S Swan.)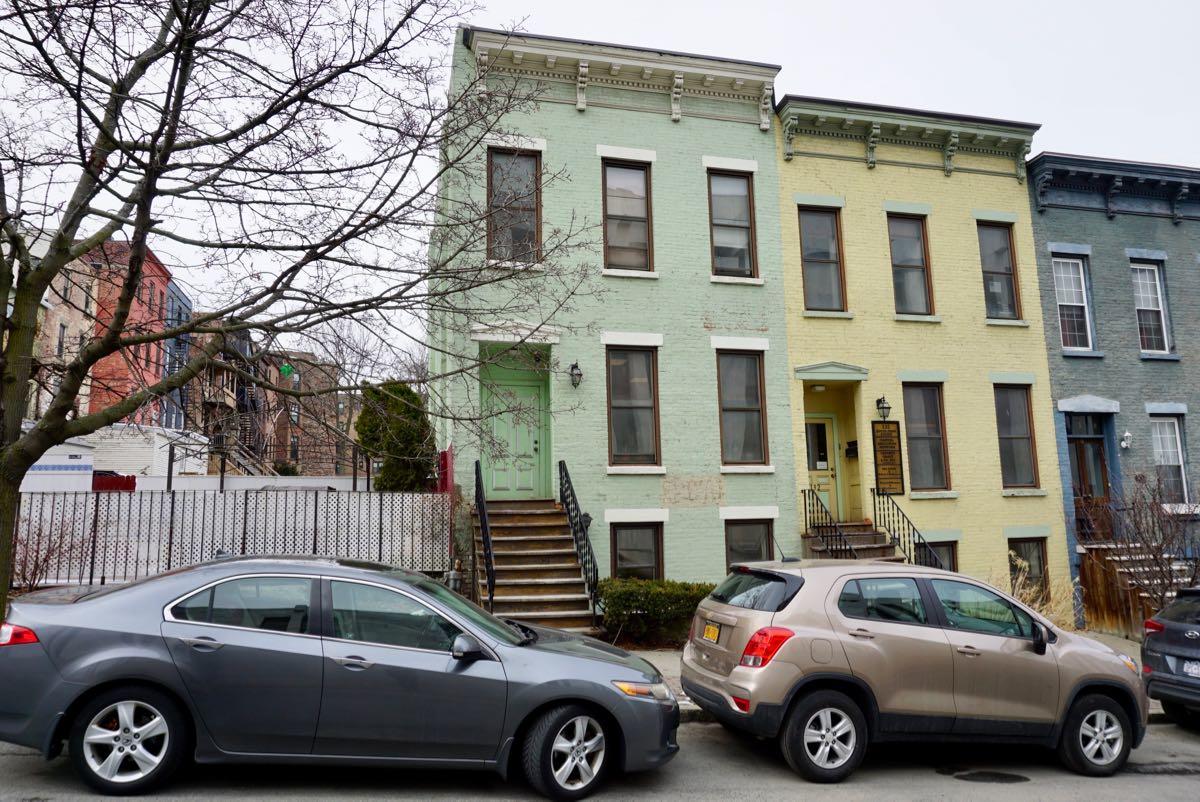 134 South Swan
On May 19, 1925, after a lifetime of inspiring future generations of public school teachers, advocating for for gender equality, and shattering glass ceilings for generations of women who would come after her, Kate Stoneman passed away at age 84. She is buried in Albany Rural Cemetery.
The legacy of Kate Stoneman
On March 14, 1994, Albany Law School celebrated the first Kate Stoneman Day as a way to honor Stoneman's legacy for her accomplishments to the legal profession. Kate Stoneman Day culminates with a ceremony presenting the Kate Stoneman Award to women who have demonstrated a deep commitment to expanding opportunities for women throughout their lifetimes.
Melissa L. Breger, professor of law at Albany Law School and chair of the Kate Stoneman Day Committee, said of Stoneman: "Her legacy reminds all of us how much progress we have made in the area of gender and the law, yet also how much more progress we still need to achieve in order for there to be true gender equality under the law."
One of the first recipients of the Kate Stoneman Award was then-Chief Judge of the New York State Court of Appeals Judith Kaye. Other women who have been awarded the Kate Stoneman Award include Associate Justice of the US Supreme Court Sonia Sotomayor, New York State Senate Minority Leader Andrea Stewart-Cousins, and former New York Court of Appeals Associate Judge Victoria A. Graffeo.
The 2018 Kate Stoneman Day ceremony will be held on Tuesday, March 27 at 5 pm in the Dean Alexander Moot Court Room at Albany Law School. This year's keynote speaker is Martha Albertson Fineman of Emory University School of Law. Here's more info, including how to RSVP.
Justin Devendorf is a resident of the Pine Hills neighborhood of Albany. He currently goes to Albany Law School and created the Photozofalbany Instagram page, where he shares the history and beauty of New York State's capital city and the surrounding region one post at a time.
Say Something!
We'd really like you to take part in the conversation here at All Over Albany. But we do have a few rules here. Don't worry, they're easy. The first: be kind. The second: treat everyone else with the same respect you'd like to see in return. Cool? Great, post away. Comments are moderated so it might take a little while for your comment to show up. Thanks for being patient.