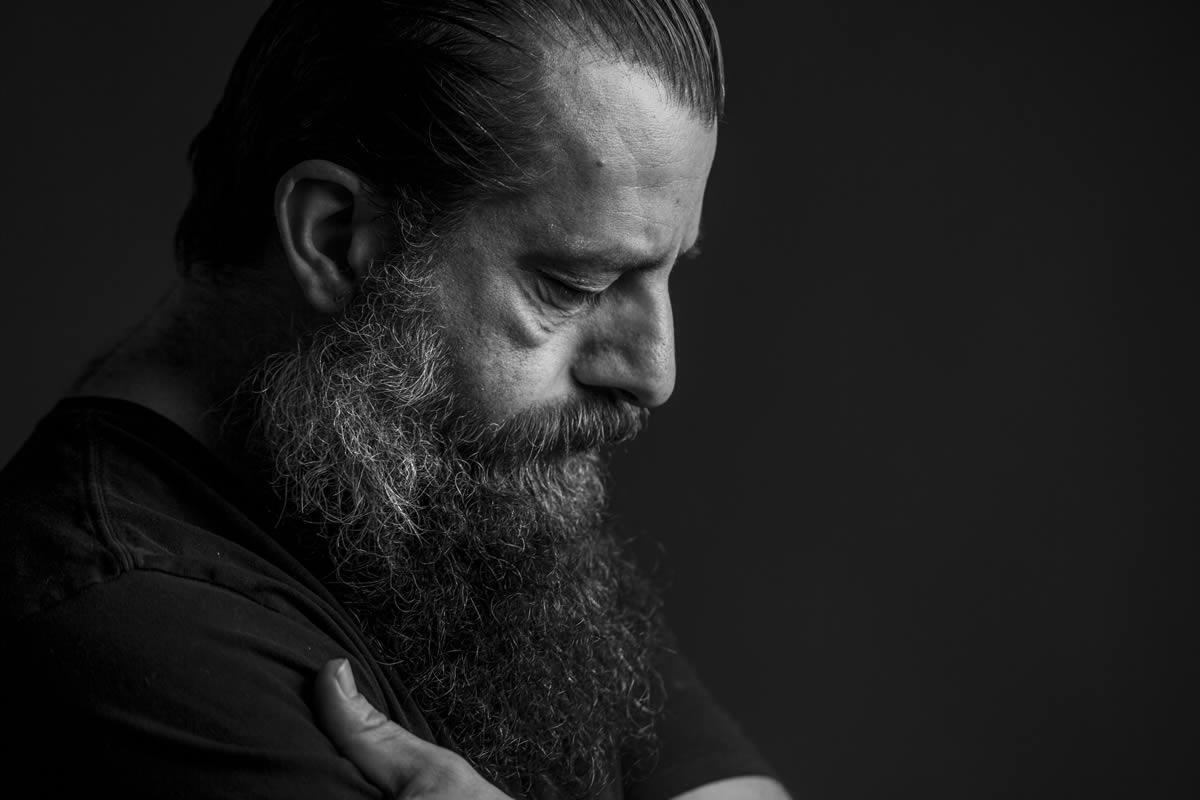 It's the first weekend of spring. No, really.
Celebrate with an ice cream cone -- or a hot chocolate.
Below you'll find our list of stuff to do this weekend. Planning something you don't see here? Tell us about it in the comments.
And whatever you're up to, have a fantastic weekend.


Capital District Garden and Flower Show
Friday-Sunday: The Capital District Garden and Flower Show returns to Hudson Valley Community College. It's a weekend of gardens, exhibits, lectures, and demonstrations to get you ready for the spring. Friday-Sunday various times -- $14 / $20 for a 2 day pass / under 12 years old free
Capital Region Wine Festival
Saturday: Proctors hosts the Capital Region Wine Festival. Sample a wide variety of wines along with food from local restaurants, vendors, an auction, and more. Saturday 1 pm -- $55 / $25 designated drivers
NCAA Women's Basketball Regional
Saturday: The TU Center hosts the NCAA Women's Basketball Regional. Buffalo takes on South Carolina at 11:30 am and UConn takes on Duke at 2 pm. The winners of each game will play Monday at 7 pm for a chance to go to the Final Four. single session tickets starting at $21 and $12 for kids / all-session tickets starting at $40 and $20 for kids
Stage
Other Desert Cities
Friday-Sunday: Schenectady Civic Theater presents Other Desert Cities. A woman announces to her family that she is about to publish a memoir that will reopen old wounds in an effort to dredge up an old family secret. Friday and Saturday 8 pm, Sunday 2 pm -- $20
The Importance of Being Earnest
Friday-Sunday: Curtain Call Theater continues production of Oscar Wilde's The Importance of Being Earnest. Friday and Saturday 8 pm, Sunday 3 pm -- $25
Boys in the Band
Friday-Sunday: The Local Actors Guild of Saratoga presents a production of The Boys in the Band. The play, which turns 50 this year, is a look at the complicated lives of gay men in 1968. Friday and Saturday 8 pm, Sunday 2 pm -- $20
The Curious Case of the Watson Intelligence
Friday-Sunday: Theater voices presents a staged reading of The Curious Case of the Watson Intelligence at Steamer 10 Theater. "Watson: trusty sidekick to Sherlock Holmes; loyal engineer who built Bell's first telephone; unstoppable super-computer that became reigning Jeopardy! champ; amiable techno-dweeb who, in the present day, is just looking for love." Friday and Saturday 8pm, Saturday and Sunday 3pm -- free
Hudson Valley Restaurant Week
Friday-Sunday: Hudson Valley Restaurant week wraps up on Sunday. Participating restaurants around the Hudson Valley are offering lunches for $22.95 and dinners $32.95. Be sure to make a reservation if you're going.

Talks
Alison Bechdel
Friday: Award-winning cartoonist/author Alison Bechdel will be at Hudson Valley Community College for a talk about her work. Bechdel is, of course, the author of Fun Home, the award-winning graphic memoir about her childhood. It was later adapted into a Tony-winning stage musical. She's also the creator of the long running comic strip Dykes to Watch Out For, from which the Bechdel test emerged. She's also won a McArthur "genius" grant. Friday 11 am-12:30 pm, Bulmer Telecommunications Center Auditorium -- free
Patricia Smith
Friday: Award-winning poet Patricia Smith will be at UAlbany as part of the NYS Writers Institute visiting writers series. "Patricia Smith, four-time winner and the most successful poet in the history of the National Poetry Slam, is also a playwright, essayist, and professor. ... Her newest collection is Incendiary Art (2016), a meditation on the murder of Emmett Till, and its central significance in modern African-American experience." (There's a screening of the documentary Louder Than a Bomb following Smith's talk.) Friday 6 pm, Page Hall downtown campus -- free
Reimagining the Indigenous and the Colonial
Friday: Northshire Bookstore hosts Skidmore art history professor emeritus Lisa Aronson for a talk on her new book about African photographer J.A. Green, one of the most prolific and accomplished indigenous photographers to be active in West Africa. Friday 6 pm -- $40 includes book
PechaKucha
Friday: The Opalka Gallery presents a PechaKucha -- an evening of short talks in which speakers share 20 slides and spend 20 seconds discussing each one. Friday 6:30 pm-- free
Comedy
Judy Gold
Friday-Saturday: Judy Gold brings her stand-up act to The Comedy Works in Saratoga. Friday and Saturday, various times and prices
Colin Quinn
Friday: Colin Quinn brings his stand-up show, There's One in Every Crowd, to The Egg. Friday 8 pm -- $35 corrected
Nick Di Paolo: The Nick is Right Tour
Saturday: Comedian Nick Di Paolo has a stand-up show at Cohoes Music Hall. Saturday 8 pm -- $27 - $32
Maestro
Friday: MopCo presents Maestro, the improv comedy showdown. Improvisors compete against each other in an elimination style tournament by creating scenes, songs and games based on audience suggestions. Friday 8 pm -- $10 / $6 for students and seniors
TheaterSports
Saturday: The Mop & Bucket Company continues its run of TheaterSports -- two teams compete against each other to create songs, stories and games based entirely on audience suggestions. Saturday 8 pm -- $15 / kids, students, seniors
Music
Friday: Sean Rowe at The Hangar
Back for a hometown show. 8 pm -- $20
Friday: Air Supply at Troy Music Hall
All out of love. 8 pm -- $49 and up
Friday: Malcolm London at The Low Beat
Poet, activist, educator and musician. With: Youseff Milad. 7:30 pm -- $10
Friday: Capital Records Live at Proctors
"Highlighting the depth of world class talent in the Capital Region, Proctors and WAIX 106.1 are teaming up to present a concert with local artists performing select cuts from the Beatles White Album in the first set and Sergeant Pepper's Lonely Hearts Club Band in its entirety in the second set ... Artists include Wild Adriatic, Eastbound Jesus, Girl Blue, Let's Be Leonard, Bryan Brundige Collective, and Clear Mind." 7:30 pm -- $25
Friday: Good Fiction at The Hollow
EP release show. With: Lucy, Sun Natives, The Age. 8 pm -- $10
Friday: Binger at Parish Public House
"Combining elements of progressive psych rock with the grooves and lyricism of jazz-minded hip-hop..." With: Sun House, Where's Alex. 8 pm -- $10
Friday: Professor Louie and the Crowmatix at The Upper Room
Roots. 7 pm -- $15 and up
Saturday-Sunday: The Bon Iver + TU Dance shows at MASS MoCA are sold out.
Saturday: JP Cormier at Proctors
Bluegrass/folk/Celtic. 7:30 pm -- $26 and up
Saturday: West End Blend at The Hollow
Funk/soul. With: The Age. 8 pm -- $12
Saturday: Frank Solivan & Dirty Kitchen at Caffe Lena
"[R]oots music, focusing on bluegrass and acoustic country, with elements of blues, folk, swing, and jazz shining through as well." 8 pm -- $26
Saturday: Bendt at Parish Public House
Rock. With: Strange Purple Jelly. 8 pm -- $10
Saturday: "Songs of the 20s" Benefit Dinner & Concert at Old Songs
Annie & Jonny Rosen, Steve & Betsy Fry, and Bill Spence + German food. 6 pm -- $30 / $10 kids 12 and under
Saturday: Saint Rose Camerata at Massry Center
"Saint Rose Camerata Season finale celebrates the end of the 15th season with a collaboration between faculty, students, and guest artists. The program includes jazz inspired works including Pocket Size Sonata by Alec Templeton and Darius Milhau's masterpiece La création du monde for 17 wind and string instruments." 7:30 pm -- free
Sunday: A Joyful Noise! Gospel Brunch at Caffe Lena
"Your ticket gets you a soul-cleansing afternoon of music plus a soul-satisfying brunch by Hatties Restaurant upstairs in the Caffes performance space." 1 pm -- $25 / $15 kids 12 and under
Sunday: Jeremy Denk + Stefan Jackiw at Union
Star pianist + rising young violinist playing Charles Ives sonatas. 3 pm -- $30
Sunday: Billy Cobham "Crosswinds Project" at The Egg
"Widely regarded as one of the world's great drummers and revered for his musical ingenuity, jazz fusion virtuoso Billy Cobham has contributed seminally as a master percussionist, composer, producer, educator, clinician and tireless musical explorer." 7:30 pm -- $34
Film
Louder than a Bomb
Friday: The NYS Writers Institute film series continues with the award-winning documentary Louder Than a Bomb, which tells the story of four Chicago high school poetry teams preparing for the world's largest youth slam. Friday 8 pm, Page Hall on the UAlbany Downtown campus -- free admission
Let it Rain
Saturday: Troy Public Library is screening the French comedy/drama Let it Rain. Saturday 1 pm -- free
The Last Mentsch
Saturday: B'nai Sholom Reform Congregation in Albany is screening The Last Mentsch, the story of a German Holocaust survivor who tires to come to terms with his past after a lifetime of concealing his heritage. Saturday 7:30 pm -- suggested donation $5
Albany Patroons
Updated Moved to Saturday: The Albany Patroons take on the Rochester Razorsharks at the Washington Ave Armory. Saturday 7 pm -- $10 and up
US SpeedSkating Short Track
Friday-Sunday: The US SpeedSkating Age Group Nationals and AM Cup Finals will be held this weekend at the Weibel Avenue Ice Rink in Saratoga Springs. Spectators are welcome. Friday-Sunday various times
Museums/galleries
40th Annual Photo Regional
The 40th Annual Photo Regional is open at the Opalka Gallery on the Sage Albany campus.
Hudson Mohawk Regional Invitational
Friday: The Hudson Mohawk Regional Invitational continues at Albany Center Gallery. The exhibit runs through April 6
State Museum
The State Museum continues Votes for Women, about the women's suffrage movement. And the first phase of its new Enterprising Waters: New York's Erie Canal exhibit is open.
Butterflies
MiSci's butterfly exhibit is back. "Watch butterflies at every stage of life - from egg to the chrysalis chamber to adulthood." Saturday 9 am-5 pm, Sunday noon-5 pm -- free with museum admission
The Tang
The Tang Museum has Along the Border, an exhibit featuring instruments made from discarded objects found along the 2000-mile national divide between Mexico and the United States. "These works made from discarded cans, animal bones, shoes, bicycle wheels, leather, children's toys, and more, reveal the human impact of the evolving economic, social, and political relationships between the two nations over the past several years." On view through April 22
University Art Museum
The University Art Museum at UAlbany has two recently-opened exhibits:
+ This Place is a photography exhibit that "explores the rifts and paradoxes of the highly contested spaces of Israel and the West Bank."
+ Hank Willis Thomas: Black Righteous Space is a "sound reactive video installation exploring issues of identity, race, and popular culture."
Albany Institute
Well-Dressed, an exhibit of high fashion from the 19th century, continues at the Albany Institute of History and Art, along with an exhibit about the the anti-suffrage movement in Albany. Also almost its entire collection of Hudson River School works is on display.
The Clark
The Clark now has Drawn to Greatness: Master Drawings from the Thaw Collection. (On display through April 22.)
MASS MoCA
There are a bunch of exhibits on display that make use of its huge gallery expansion.
Wheels at Work
The Saratoga Auto Museum hosts a Wheels at Work exhibit featuring tractors, tow trucks, taxi cabs and other vehicles that went to work.
Mapping Schenectady
The Schenectady County Historical Society opens a new exhibit this weekend called Mapping Schenectady, with prominent and interesting maps. On Saturday at 2 pm, Cal Welch will lead a discussion about the maps.
The Art of Childhood
The Rensselaer County Historical Society hosts The Art of Childhood, an exhibit of selected images of children from babies and toddlers to teenagers on the edge of adulthood selected from their collection. (Through August 21)
Ukrainian Easter Bazaar
Sunday: St. Nicholas Ukrainian Catholic Church in Watervliet hosts a Ukrainian Easter Bazaar with demonstrations of Ukrainian egg decorating, traditional Ukrainian foods, crafts and textiles. Sunday noon-4 pm -- free admission
Kids in the Kitchen CANCELLED
Sunday: Jennifer Congdon teaches a Kids in the Kitchen class at Honest Weight to help boost children's confidence and get them to try new foods. Sunday 1 pm -- free
Farmers' markets
+ The Troy Waterfront Farmers Market is indoors at the atrium. Saturday 9 am-2 pm
+ The Saratoga Farmers' Market is indoors at the Lincoln Bathhouse Saturday 9 am-1 pm
+ The Schenectady Greenmarket is indoors at Proctors. Sunday 10 am-2 pm
+ The Spa City Farmers' Market is inside the Lincoln Baths. Sunday 10 am-2 pm.
Troy Makers Market
Saturday: Local craft vendors will display and sell wares at the Troy Makers Market in conjunction with the Troy Waterfront Farmers Market. Saturday 9 am to noon
The Albany Institute, Troy Music Hall, HVCC, Honest Weight, and the Mop & Bucket Company advertise on AOA.
Say Something!
We'd really like you to take part in the conversation here at All Over Albany. But we do have a few rules here. Don't worry, they're easy. The first: be kind. The second: treat everyone else with the same respect you'd like to see in return. Cool? Great, post away. Comments are moderated so it might take a little while for your comment to show up. Thanks for being patient.