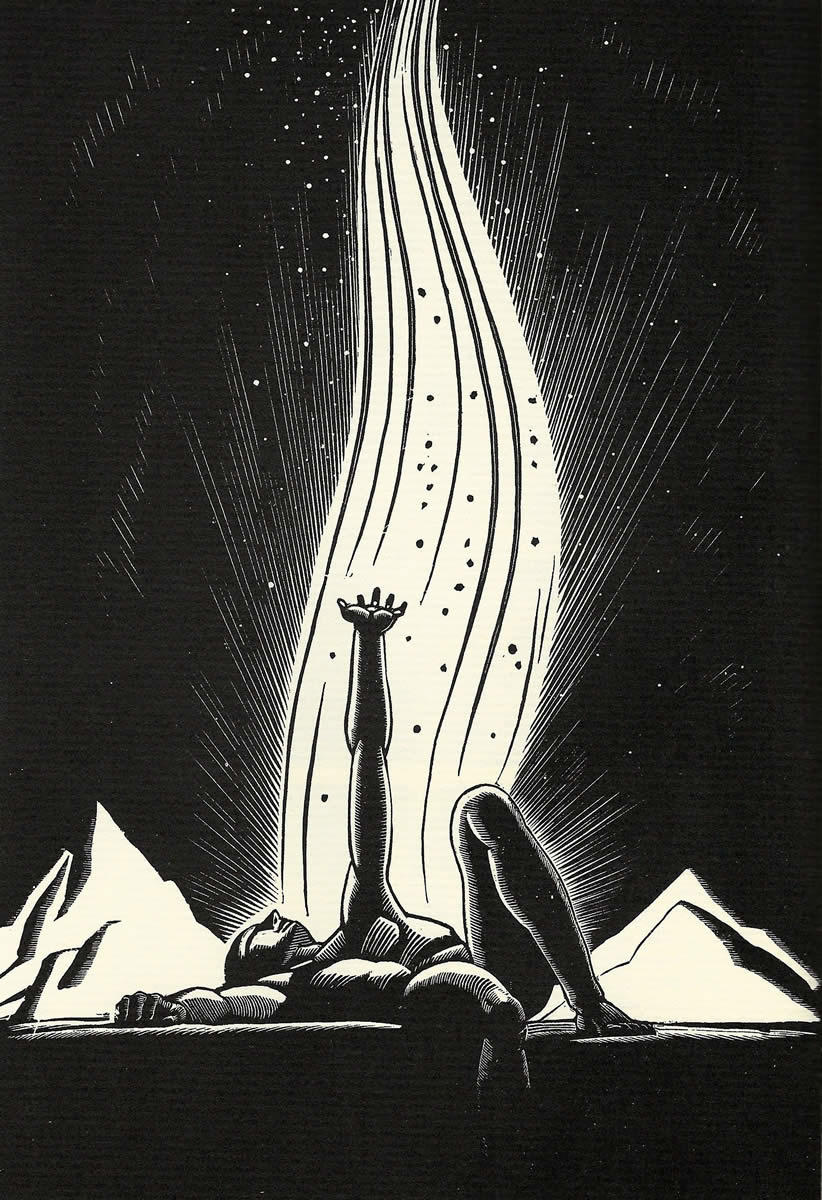 The Hyde Collection is opening an exhibition of work by Rockwell Kent this weekend. Blurbage:
Rockwell Kent: Prints from the Ralf C. Nemec Collection includes fifty-two prints and a selection of ceramics by Kent; A Life and Art of His Own: Paintings from North Country Collections features thirty-seven paintings drawn from Plattsburgh State University's Art Museum and private collectors throughout the North Country. ...
Kent's Modernism appealed to a large following, allowing him a successful career in major metropolitan areas despite living in rural Au Sable Forks (Clinton and Essex counties) for forty-three years. Drawn by what he deemed "humanist wilderness," he moved to the Adirondacks in 1928, building Asgaard Farm with views of Whiteface Mountain and the surrounding High Peaks. ...
Kent's painting, woodcuts, and prints fascinated viewers with portrayals of some of the earth's remotest places. Later in his career, he illustrated books, including such classic literature as Moby Dick and The Complete Works of William Shakespeare.
There's a member opening for the exhibit Saturday afternoon at which Ralf Nemec will speak about his collection. You can become a member for the day by paying the regular admission fee plus $5. And then on Sunday the exhibit will be open to the general public. It's also a second-Sunday free-admission day.
The Kent exhibit will be on display through July 22.
The Hyde Collection is, as you know, in Glens Falls, about an hour's drive from Albany.
Earlier: Day trip: Glens Falls