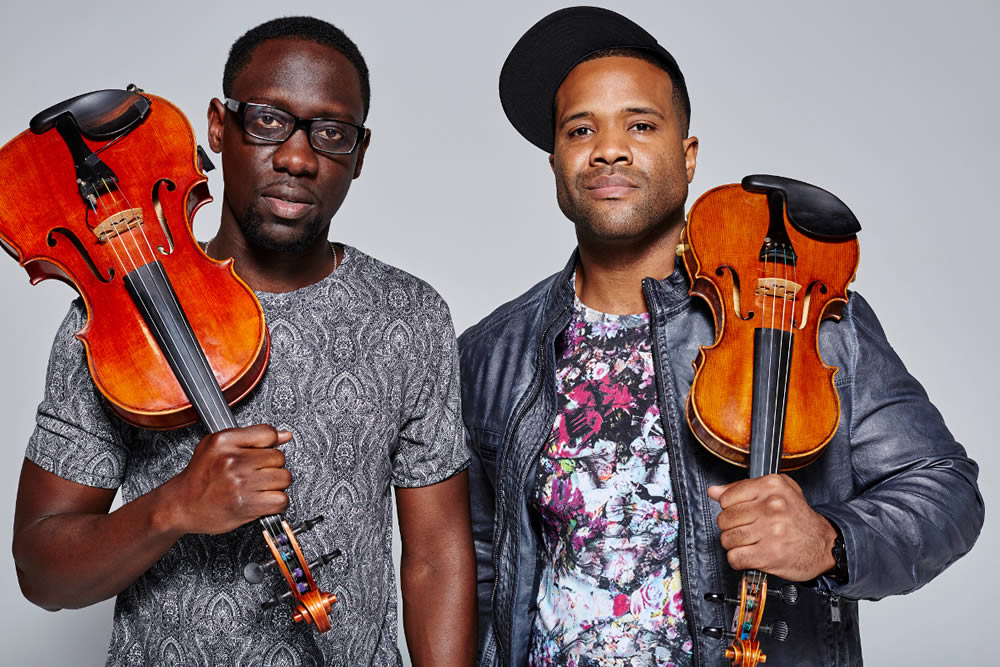 Here are a few things to keep in mind, look forward to, or keep busy with this week, from the weather (vaguely springy), to Bill Murray, to drama, to authors, to streetcars, to all sorts of music...

Weather
Here's the paraphrased
forecast
for this week:
Monday: Sun, mid 40s.
Tuesday: Rain and snow from overnight, then rain. Upper 40s.
Wednesday: Sun, low 50s.
Thursday: Rain. Low 50s.
Friday: Some sun, upper 50s.
Vaguely springy.
Stage
Bill Murray, Jan Vogler and Friends
Monday: A show called New Worlds: Bill Murray, Jan Vogler and Friends will be at Proctors. Yep, that Bill Murray. Blurbage:
Bill Murray and Jan Vogler met during their travels and became friends in New York. Curious about each other's artistic world and interests, the actor and the cellist soon had the idea to work together on a project.
A program that showcases the core of the American values in literature and music. A show that communicates the bridges artists have built between America and Europe. Twain, Hemingway, Whitman, Cooper, Bernstein, Gershwin and Foster are some of the strongest voices that influenced generations of humans in America and gave the world a picture of the charm, energy and creative force of the New World.
The show also includes violinist Mira Wang and pianist Vanessa Perez. Monday 7:30 pm -- $50 and up
Blithe Spirit
Tuesday-Sunday: Capital Repertory Theatre opens its new production of Noël Coward's Blithe Spirit. (It was in previews this past weekend.) "One highly spirited wife is fun - but two is fertile ground for this smash comedy hit of the London and Broadway stages from the witty pen of Noël Coward. Meet cantankerous novelist Charles Condomine, re-married to Ruth but haunted (literally) by the ghost of his late first wife, the clever and insistent Elvira who has been conjured up by a visiting 'happy medium,' one Madame Arcati." The production runs through May 6. Tuesday-Sunday various times -- $20 and up
Little Shop of Horrors
Thursday-Sunday: The Park Playhouse production of Little Shop of Horrors continues at the Cohoes Music Hall. Thursday-Sunday various times -- $25 / $15 kids 12 and under
Film
Purple Rain
Monday: The Palace's movies series is showing Purple Rain. 7 pm -- $5
Giselle
Tuesday: Proctors is showing a filmed version of the Bolshoi Ballet production of Giselle. Tuesday 2 pm and 6:30 pm -- $15
Arts and sciences
History of Albany's Streetcar System
Tuesday: Albany city historian Tony Opalka will be at the Albany Public Library Washington Ave Branch for a talk about the history of Albany's streetcar system. (Albany -- and the greater Capital Region -- once had a very extensive network.) Tuesday 5:30 pm -- free
Andrea J. Buchanan
Tuesday: Andrea J. Buchanan -- co-author of The Daring Book for Girls -- will be at UAlbany and the Guilderland Public Library as part of the NYS Writers Institute visiting writers series. The UAlbany appearance -- 4:15 pm in Campus Center Room 375 -- will be about her new memoir The Beginning of Everything: The Year I Lost My Mind and Found Myself. And the Guilderland Public Library event -- 7 pm at the library at 2228 Western Ave -- will be a conversation on writing for children and young adults. free
Peter Golden
Tuesday: Peter Golden will be at Congregation Shaara Tfille in Saratoga Springs for an event organized by Nortshire Bookstore. He'll be talking about his novel Nothing is Forgotten. Tuesday 6 pm -- free
Diversity in The Creative Economy
Wednesday: The Opalka Gallery on the Sage Albany campus is hosting an Open Forum event, "Diversity in The Creative Economy," moderated by Ada Harper of 518Blk. "Confirmed panelists include Dale Davidson, owner of Umana Restaurant and Wine Bar, Ashleigh Kinsey, CEO of AK Design Digital Media Services & Consulting, Bhawin Suchak Executive Director of Youth FX, DJ Trumastr, founder of Beat*Shot Productions, and Hana van der Kolk, Troy-based touring choreographer and performance artist." Wednesday 6 pm -- free
Bobsledding and 10 Thurlow Terrace
Wednesday: Albany Archives' Matt Malette will be at the Albany Public Library Washington Ave Branch to talk about the history of bobsledding in Albany and the backstory of the Thurlow Mansion next to Washington Park. Wednesday 6:30 pm -- free
ART!??!!!
Wednesday: EMPAC director Johannes Goebel will be hosting an open discussion about art. "Why is there art at all? Why should anyone care? Isn't everything art and everyone an artist? What is the place of art in this society and at Rensselaer? What is EMPAC's place in all this? Is art meant to speak to my heart or is it all just elitist stuff? Isn't art about self-expression with all value in the eye of the beholder? But then what is the return on investment?" Wednesday 7 pm -- free
Elizabeth Kolbert
Wednesday: The rescheduled Elizabeth Kolbert Saratoga Reads talk at Skidmore is full.
Paul Harding
Thursday: Pulitzer Prize-winning novelist Paul Harding will be at RPI to talk about his work of the NYS Writers Institute visiting writers series. Thursday 8 pm, Biotechnology and Interdisciplinary Studies Building -- free
Who the F**K Is That Guy: The Fabulous Life of Michael Alago
Thursday: HVCC is hosting a screening of the documentary Who the F**k Is That Guy: The Fabulous Life of Michael Alago, with an appearance by Alago afterward to answer questions. "Alago's passion was music, all types, and he worked with Cyndi Lauper, John Lydon (aka Johnny Rotten), Tracy Chapman and the late jazz great, Nina Simone. Always outspoken, energetic and openly gay, Alago (barely) survived the rock 'n roll lifestyle and left the record industry in 2004." Thursday 7 pm, Bulmer Telecommunications Center Auditorium -- free
Nate Larson and Marni Shindelman
Thursday: Artists Nate Larson and Marni Shindelman will be at the Opalka Gallery for a talk about their work. "Nate Larson and Marni Shindelman's collaborative practice investigates the data tracks we amass through networked communication. Their work ties the invisible to actual sites, anchoring the ephemeral in photographs and immersive video installations." Thursday 6:30 pm -- free (registration required)
Music
Wednesday: Hamell on Trial at The Low Beat
April residency. 7 pm
Thursday: Chris Tomlin at TU Center
"Worship Night In America Tour." 7 pm -- $28.75 and up
Thursday: Classic Albums Live: Pink Floyd The Wall
"Classic Albums Live performs the legendary 1979 concept album Pink Floyd The Wall in its entirety." 8 pm -- $20 and up
Thursday: Moondance: The Ultimate Van Morrison Tribute Concert at The Linda
As it says on the label. 8 pm -- $20
Thursday: Jason Eady at The Hangar
Country. 8 pm -- $10
Thursday: Dan Navarro at Caffe Lena
Singer/songwriter/guitarist. With: Jacob Johnson. 7 pm -- $22
Thursday: The Magic Beans at The Hollow
Jam. With: Let's Be Leonard. 8 pm -- $12 ahead / $15 at door
Thursday: BREA & The Baskets at The Low Beat
Indie rock. With: Bendt, Katie Louise, Embe Esti. 8 pm
Friday: Black Violin at Troy Music Hall
"Black Violin is composed of classically trained violist and violinist Wil B. and Kev Marcus who combine their classical training and and hip-hop influences to create a distinctive multi-genre sound that is often described as 'classical boom.'" (They've already sold out two SPAC on Stage shows.) 8 pm -- $29.50 and up
Friday: Moriah Formica at Upstate Concert Hall
From The Voice, of course. With: Madison Vandenburgh, Margo Macero, Sydney Worthley, Katie Louise. 8 pm -- $10 ahead / $12 day of
Friday: Africa Unplugged: Trio Da Kali + Derek Gripper at Proctors
Part of the Passport Series. (Trio Da Kali is also playing MASS MoCA Saturday.) 7:30 pm -- $25
Friday: Enter The Haggis at Putnam Place
Celtic rock. With: The Wagar Brothers. 9 pm -- $15
Friday: Floodwood at The Hollow
Progressive string band. With: Black Mountain Symphony. 8 pm -- $12
Friday: Weird N Awful at Jupiter Hall
Hip hop. With: Mic Lanny, Soo Do, Clear Mind, Rakeem Miles, B Chiaps. 8 pm -- $10 ahead / $12 day of
Friday: Eric Andersen at Caffe Lena
"A fixture in the folk world since the 1960s..." 8 pm -- $35
Friday: The Suitcase Junket at Helsinki Hudson
One-man band. 9 pm -- $15 ahead / $18 day of
Friday: Cosmal at Parish Public House
Electronic. 9 pm -- $10
Friday: Neutron Rats at The Low Beat
Album release show. With: Aggressive Response, Postage, Dirt Church. 8 pm
Saturday: Martin Sexton + Joan Osborne at Troy Music Hall
Singer/songwriters. 8 pm -- $37 and up
Saturday: DJ IROC's 10 Year Anniversary Party at Albany Capital Center
Featuring Fabolous, Camron, and Lil Mo. 9 pm -- $40 and up
Saturday: Roots Music Festival at The Linda
Ruby Boots, James Edmond's Heavenly Echoes, The Coveralls, Red Haired Strangers. 8 pm -- $20
Saturday: Frank Vignola at Caffe Lena
Guitarist. 8 pm -- $28
Saturday: The Last Revel at The Hollow
Americana. With: Adam Brock and the Laughing Stock featuring members of Eastbound Jesus. 9 pm -- $12 ahead / $15 at door
Saturday: PJ Katz & Alaska at The Low Beat
Album release show. With: Und3rstanding, Moses Rockwell. 9 pm -- $10
Saturday: Remembering "the X" at The Hangar
"A Farewell Party for the Many Friends and Fans of 'The X'." starting at noon -- $10
Sunday: Amy Helm at The Hollow
Continuing Sunday residency this month. 7 pm -- $16
Sunday: Jesse Cook at Troy Music Hall
World music fusion guitarist. 7:30 pm -- $29 and up
Sunday: The Soft Spots at The Low Beat
Synth pop. With: Realation, Bad Mothers, Sam Gleason. 7 pm
Sunday: Clearwater Benefit Concert at The Linda
"Featuring an array of musicians, all performing music from Pete Seeger's extensive songbook in a variety of musical styles, including Folk, Folk-Rock, Blues, Celtic, Reggae, and Jazz A family-friendly event with live music and rare video of Pete Seeger performing with kids." 4 pm -- $25
____
These are a just a few things for this week, not a comprehensive list. Look for out "Stuff to do this weekend" list for the upcoming weekend on Friday.
Know of something people should be looking forward to this week? Please share!
Troy Music Hall, Northshire, HVCC, and Albany Public Library advertise on AOA.
Say Something!
We'd really like you to take part in the conversation here at All Over Albany. But we do have a few rules here. Don't worry, they're easy. The first: be kind. The second: treat everyone else with the same respect you'd like to see in return. Cool? Great, post away. Comments are moderated so it might take a little while for your comment to show up. Thanks for being patient.