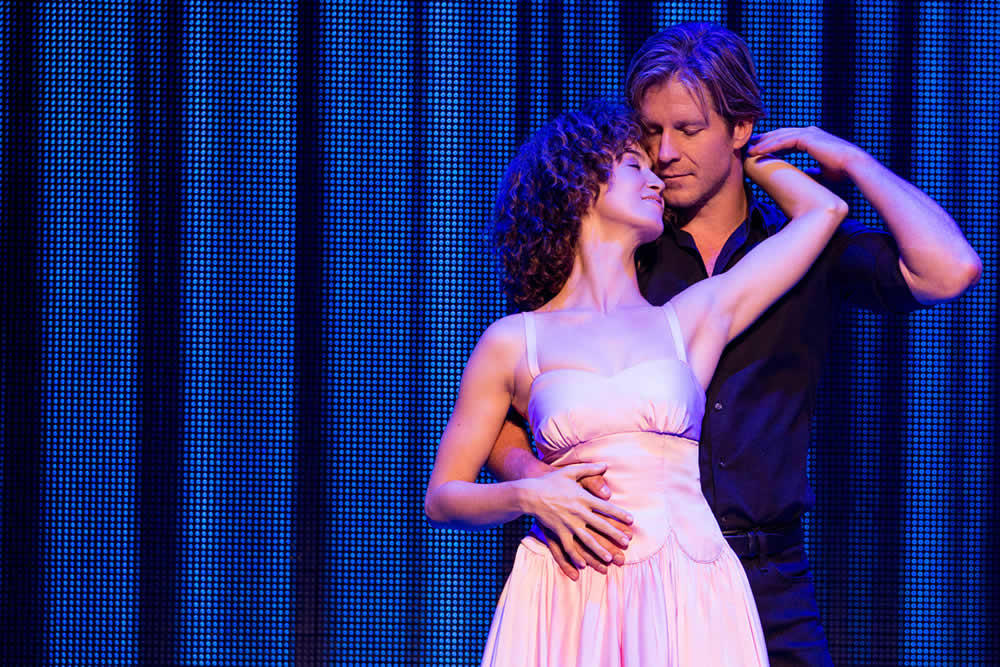 Spring just doesn't seem to want to... well -- spring. But just the same, the weekend is coming so plans must be made. We suggest dressing in layers and packing an umbrella.
Below there's a bunch of stuff to do regardless of weather conditions -- well, mostly. Pick your favorites and let the weekend begin. Planning something you don't see here? Tell us about it in the comment section.
And whatever you're up to, have a fantastic weekend!


Downtown Albany Restaurant Week
Saturday-Sunday: Downtown Albany Restaurant week begins this weekend. Participating restaurants will offer three-course meals for $25. (Continues through April 20.)
Lark Street Restaurant Week
Friday-Saturday: Lark Street Restaurant Week ends on Saturday. Participating restaurants are offering meals for $20.18 or less.
A Moveable Feast
Saturday: Historic Albany's annual Movable Feast is back. Guests meet at the Opalka Gallery for cocktails and hors d'oeuvres, head off to randomly-assigned historic homes where a host has prepared a mystery gourmet dinner, and return to the Opalka for dessert. Saturday 5 pm -- $125
Saratoga Tattoo Expo
Friday-Sunday: The Saratoga City Center hosts the Saratoga Tattoo Expo. Browse local and international tattoo artists, live music, tattoo contests, giveaways and more. Friday 3-11pm, Saturday 11 am-11 pm, Sunday 11 am-7 pm -- $10 per day / $25 weekend pass
The Capital Region Guitar Show
Friday-Saturday: The Saratoga City Center is also hosting the Capital Region Guitar Show. "Dealers from the Northeast will be on hand to buy, sell, trade, and appraise your musical equipment." Friday 5-9 pm, Saturday 10 am-5 pm -- $7 / under 10 admitted free with parent ($2 discount if you bring canned food donations)
Arena football
Saturday: It's the opening game for the return of arena football at the Times Union Center as the new Albany Empire takes on the Philadelphia Soul. Saturday 7 pm -- $10 and up
Baby animals
It's spring, and the baby animals at area farms are accepting audiences.
Capital Region Homebuyer Fair
Saturday: The Albany Public Library hosts the Capital Region Homebuyer Fair. Lenders, home inspectors, attorneys, home ownership advisors, and other experts will be on hand to answer questions for prospective home buyers. Saturday 10 am-2 pm -- free admission
Ruderal Ecologies: Grounds for Change
Friday-Sunday: The Sanctuary for Independent Media in Troy is hosting the "Ruderal Ecologies: Grounds for Change" symposium. "Hosted by The Sanctuary for Independent Media's NATURE Lab, the symposium involves thinkers and activists from ecology, public health, urban planning, environmental science, environmental justice, permaculture, the arts, and science and technology studies. Together participants look for growth and resilience in polluted but biodiverse environments..." Friday-Sunday various times -- free registration / registration donations at various levels

Stage
Dirty Dancing
Friday-Saturday: The stage version of the hit 80s movie Dirty Dancing returns to the Proctors stage this weekend. Friday 8 pm, Saturday 2 pm and 8 pm -- $20 and up
Blithe Spirit
Friday-Sunday: Capital Repertory Theatre's production of Noel Coward's Blithe Spirit continues. Friday 8 pm, Saturday 3 pm and 8 pm, Sunday 2 pm -- $20 and up
Mine
Friday-Saturday: Creative License presents Mine -- a contemporary thriller that explores the boundaries of certainty, reality, and madness. Friday and Saturday 7:30 pm -- $15
Arsenic and Old Lace
Friday-Sunday: Curtain Call Theater opens a new production of the classic comedy Arsenic and Old Lace. Friday and Saturday 8 pm, Sunday 3 pm -- $25
Tribes
Friday-Sunday: The Theater Institute at Sage presents a production of David Baecker's play, Tribes. "Billy was born deaf into a hearing family. He has adapted brilliantly to their unconventional ways, but they've never bothered to return the favor. It's not until he meets Sylvia, a young woman on the brink of deafness, that he finally understands what it means to be heard." Friday and Saturday 7:30 pm, Sunday 2 pm -- $15
A Lesson Before Dying
Thursday-Saturday: Soul Rebel Performance Troupe presents a production of A Lesson Before Dying at the First Congressional Church in Albany (405 Quail Street). "Set in the fictional community of Bayonne, Louisiana, in the late 1940s, The play relates the story of Jefferson, a twenty-one-year-old uneducated black field worker wrongfully accused and convicted of the robbery and murder of a white man, and sentenced to death by electrocution." Thursday-Saturday 7:30 pm -- $15 / $10 veterans, students, and seniors
The Miseducation of the Black Womyn
Saturday: The Tang hosts a a live performance of The Miseducation of the Black Womyn. Part of a three-part project that includes documentary film, performance and essay, the project "tells the stories of black womyn, written and performed by black womyn." Saturday at 7 pm --
Bing Bamboo Room Burlesque
Saturday: The Bing Bamboo Room presents Roxxi Tart's Burlesque Review at Hudson Harbor Steak and Seafood. Saturday,Doors at 7 pm, show at 8 pm -- $20
Shall We Set About Some Revels
Sunday: Will Kempe's Players present Shall We Set About Some Revels, an evening of party scenes from various Shakespeare plays at Peck's Arcade. Sunday 7 pm
Comedy
Ralph Harris
Friday-Sunday: The Albany Funny Bone hosts actor/comedian Ralph Harris. Friday- Sunday, various times and prices.
MopCo Presents: Down the Rabbit Hole & Guests
Friday: The MopCo theater hosts long form improv troupe Down the Rabbit Hole for an unscripted evening of scenes and songs exploring themes taken from audience suggestions. Friday 8 pm -- $10 / $6 for students and seniors
An Evening with the Mop & Bucket Company
Saturday: MopCo's house improv team presents a spontaneous evening of improv comedy with shows, scenes and songs entirely based on audience suggestion. Saturday 8 pm -- $15 / $6 kids, students, seniors
MopCo Family Show
Sunday: MopCo's house team hosts a monthly family-friendly improv show featuring songs, scenes and improv games based entirely on audience suggestion. Sunday 5 pm -- $10 / $5 kids, students, and seniors
Music
Friday: Black Violin at Troy Music Hall
"Black Violin is composed of classically trained violist and violinist Wil B. and Kev Marcus who combine their classical training and and hip-hop influences to create a distinctive multi-genre sound that is often described as 'classical boom.'" (They've already sold out two SPAC on Stage shows.) 8 pm -- $29.50 and up
Friday: Moriah Formica at Upstate Concert Hall
From The Voice, of course. With: Madison Vandenburgh, Margo Macero, Sydney Worthley, Katie Louise. 8 pm -- $10 ahead / $12 day of
Friday: Africa Unplugged: Trio Da Kali + Derek Gripper at Proctors
Part of the Passport Series. (Trio Da Kali is also playing MASS MoCA Saturday.) 7:30 pm -- $25
Friday: Enter The Haggis at Putnam Place
Celtic rock. With: The Wagar Brothers. 9 pm -- $15
Friday: Floodwood at The Hollow
Progressive string band. With: Black Mountain Symphony. 8 pm -- $12
Friday: Weird N Awful at Jupiter Hall
Hip hop. With: Mic Lanny, Soo Do, Clear Mind, Rakeem Miles, B Chiaps. 8 pm -- $10 ahead / $12 day of
Friday: Eric Andersen at Caffe Lena
"A fixture in the folk world since the 1960s..." 8 pm -- $35
Friday: The Suitcase Junket at Helsinki Hudson
One-man band. 9 pm -- $15 ahead / $18 day of
Friday: Cosmal at Parish Public House
Electronic. 9 pm -- $10
Friday: Neutron Rats at The Low Beat
Album release show. With: Aggressive Response, Postage, Dirt Church. 8 pm
Friday: The Jagaloons at Franklin Alley Social Club
Surf rock and Friday the 13th beach party. 9 pm -- free admission
Saturday: Martin Sexton + Joan Osborne at Troy Music Hall
Singer/songwriters. 8 pm -- $37 and up
Saturday: DJ IROC's 10 Year Anniversary Party at Albany Capital Center
Featuring Fabolous, Camron, and Lil Mo. 9 pm -- $40 and up
Saturday: Roots Music Festival at The Linda
Ruby Boots, James Edmond's Heavenly Echoes, The Coveralls, Red Haired Strangers. 8 pm -- $20
Saturday: Frank Vignola at Caffe Lena
Guitarist. 8 pm -- $28
Saturday: The Last Revel at The Hollow
Americana. With: Adam Brock and the Laughing Stock featuring members of Eastbound Jesus. 9 pm -- $12 ahead / $15 at door
Saturday: PJ Katz & Alaska at The Low Beat
Album release show. With: Und3rstanding, Moses Rockwell. 9 pm -- $10
Saturday: Remembering "the X" at The Hangar
"A Farewell Party for the Many Friends and Fans of 'The X'." starting at noon -- $10
Sunday: Amy Helm at The Hollow
Continuing Sunday residency this month. 7 pm -- $16
Sunday: Jesse Cook at Troy Music Hall
World music fusion guitarist. 7:30 pm -- $29 and up
Sunday: The Soft Spots at The Low Beat
Synth pop. With: Realation, Bad Mothers, Sam Gleason. 7 pm
Sunday: Clearwater Benefit Concert at The Linda
"Featuring an array of musicians, all performing music from Pete Seeger's extensive songbook in a variety of musical styles, including Folk, Folk-Rock, Blues, Celtic, Reggae, and Jazz A family-friendly event with live music and rare video of Pete Seeger performing with kids." 4 pm -- $25
Film
A Master Builder
Friday: The NYS Writers Institute presents a screening of A Master Builder, a contemporary film adapted from Ibsens's play. Friday 7:30 pm, Page Hall on the UAlbany downtown campus -- free
The Death of Stalin
Proctors is screening Armando Iannucci's satirical film The Death of Stalin this weekend at The Addy. various times -- $9
Julius Caesar
Sunday: The Spectrum presents the National Theater Live production of Julius Caesar. Saturday 11 am -- $15
Walk to end AIDS
Saturday: The Albany Damian Center Walk to End Aids will be held in Washington Park. "A community festival event coming together for a day of fun, resources, food, and entertainment. The event schedule will including a community resource fair, activities like Zumba and Yoga, entertainments including musicians and speakers, and a scavenger hunt walk." Saturday 11 am--3 pm -- create an account, gather donations for the fight against AIDS
Repair Cafe
+ Saturday: The Schenectady County Public Library hosts its first repair cafe. Bring broken household items and learn out to fix with with volunteer repair coaches. You can bring small electrical appliances, watches, clocks bicycles ceramics, clothing and textiles. No gas powered machines. Saturday 10 am-noon -- free
+ Saturday: And Castleton village hall is also hosting a repair cafe. Saturday 11 am-3 pm
Museums/galleries/talks
Octagon Barn Star Party and Lecture
Friday: The Knox Octagon Barn in Delanson hosts an astronomy lesson and an evening of sky observing (weather permitting). You can bring binoculars and telescopes, and there will be some set up for you to try. Friday 8 pm -- free
Arkellebration
Saturday-Sunday: The Arkell Museum hosts Arkellabration, an exploration of art and animals with new exhibits, guided tours, opportunities to create your own animal artwork, hands-on activities and demonstrations, and performances. Saturday and Sunday noon-5 pm -- free
Hyde Collection
The Hyde Collection recently a opened an exhibit of work by Rockwell Kent. (On display through July 22.)
State Museum
The State Museum continues Votes for Women, about the women's suffrage movement. And the first phase of its new Enterprising Waters: New York's Erie Canal exhibit is open.
On Sunday, former Clinton White House Director of Communications Ann Lewis will presents a talk on the strategies employed by suffragists to pass New York's suffrage referendums and the 19th amendment. Sunday 2 pm -- free
40th Annual Photo Regional
This is the second-to-last 40th Annual Photo Regional is open at the Opalka Gallery on the Sage Albany campus.
Butterflies
MiSci's butterfly exhibit is in progress. "Watch butterflies at every stage of life - from egg to the chrysalis chamber to adulthood."
The Tang
The Tang Museum has Along the Border, an exhibit featuring instruments made from discarded objects found along the 2000-mile national divide between Mexico and the United States. "These works made from discarded cans, animal bones, shoes, bicycle wheels, leather, children's toys, and more, reveal the human impact of the evolving economic, social, and political relationships between the two nations over the past several years." On view through April 22
Albany Institute
Well-Dressed, an exhibit of high fashion from the 19th century, continues at the Albany Institute of History and Art. It also recently opened Along the Eastern Road: Hiroshige's Fifty-Three Stations of the Tokaido.
On Sunday historian and author Kate Clifford Larson will present a talk titled "Racing for Freedom: The Real Stories of the Underground Railroad." Sunday 2 pm -- free with museum admission
The Clark
The Clark now has Drawn to Greatness: Master Drawings from the Thaw Collection. (On display through April 22.)
MASS MoCA
Saturday: MASS MoCA celebrates International Slow Art Day with reflective tours of the galleries and discussion sessions over coffee to talk about the art.
Wheels at Work
The Saratoga Auto Museum hosts a Wheels at Work exhibit featuring tractors, tow trucks, taxi cabs and other vehicles that went to work.
Mapping Schenectady
The Schenectady County Historical Society opens a new exhibit this weekend called Mapping Schenectady, with prominent and interesting maps.
The Art of Childhood
The Rensselaer County Historical Society hosts The Art of Childhood, an exhibit of selected images of children from babies and toddlers to teenagers on the edge of adulthood selected from their collection. (Through August 21)
Farmers' markets
+ The Troy Waterfront Farmers Market is indoors at the atrium. Saturday 9 am-2 pm
+ The Saratoga Farmers' Market is indoors at the Lincoln Bathhouse Saturday 9 am-1 pm
+ The Schenectady Greenmarket is indoors at Proctors. Sunday 10 am-2 pm
+ The Spa City Farmers' Market is inside the Lincoln Baths. Sunday 10 am-2 pm.
Troy Makers Market
Saturday: Local craft vendors will display and sell wares at the Troy Makers Market in conjunction with the Troy Waterfront Farmers Market. Saturday 9 am to noon
The Albany Institute, Mop & Bucket Company, The Capital Region Homebuyer Fair, and Downtown Albany BID advertise on AOA. And AOA is a media sponsor for Creative License
photo: Matthew Murphy
Say Something!
We'd really like you to take part in the conversation here at All Over Albany. But we do have a few rules here. Don't worry, they're easy. The first: be kind. The second: treat everyone else with the same respect you'd like to see in return. Cool? Great, post away. Comments are moderated so it might take a little while for your comment to show up. Thanks for being patient.