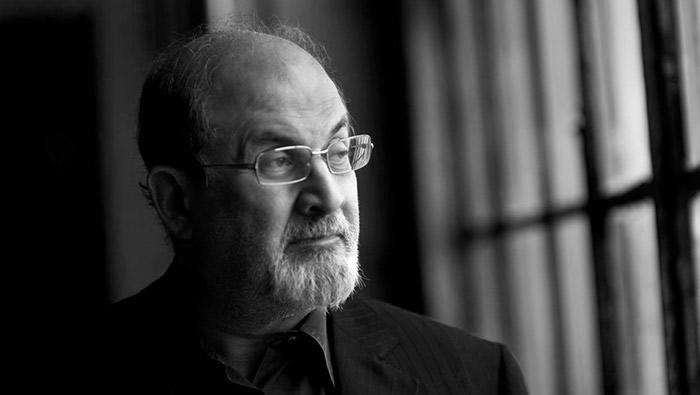 Here are a few things to keep in mind, look forward to, or keep busy with this week, from the weather (gray), to words, to drama, to authors, to Gabriel Iglesias, to hoops, to all sorts of music...

Weather
Here's the paraphrased
forecast
for this week:
Monday: Rain, windy, maybe thunderstorms. Low 50s.
Tuesday: Cloudy, maybe more rain. Upper 40s.
Wednesday: Maybe snow in the morning (?!?!?!), cloudy, low 50s.
Thursday: Cloudy, maybe rain. Around 50.
Friday: Repeat
Gray.
Tax Day
The deadline for filing personal income taxes is Tuesday, in case you haven't filed, yet.
Downtown Albany Restaurant Week
Monday-Saturday: Restaurant week continues in downtown Albany. Eighteen restaurants will be offering three-course, fixed-price meals for $25. (Reservations are always a good idea during any restaurant week.)
Wordfest
Monday-Sunday: Albany Word Fest returns at locations around the area. It is an annual celebration of poetry and spoken word. This year's festival includes readings, performances, and a regional poetry slam. And there will also be a 24-hour Readings Against the End of the World event. Monday-Sunday various places and times
Stories and poetry
Front Parlor
Monday: The Front Parlor storytelling series is back at the Olde English in Albany. This month's theme: "Getting' Schooled." Monday 7:30 pm
Nitty Gritty
Tuesday: The Nitty Gritty poetry slam is back at The Low Beat in Albany. Tuesday 7 pm
Stage
Blithe Spirit
Tuesday-Sunday: Capital Repertory Theatre continues its production of Noël Coward's Blithe Spirit. "One highly spirited wife is fun - but two is fertile ground for this smash comedy hit of the London and Broadway stages from the witty pen of Noël Coward. Meet cantankerous novelist Charles Condomine, re-married to Ruth but haunted (literally) by the ghost of his late first wife, the clever and insistent Elvira who has been conjured up by a visiting 'happy medium,' one Madame Arcati." The production runs through May 6. Tuesday-Sunday various times -- $20 and up
Julius Caesar
Tuesday: Proctors is screening a filmed version of a National Theatre production of Julius Caesar starring Ben Whishaw, Michelle Fairley, David Calder, and David Morrissey. Tuesday 2 pm and 6:30 pm -- $15
Film
YouthFX
Thursday: The award-winning YouthFX program will be screening its 2018 lineup of films from young filmmakers at the Spectrum. The filmmakers will be there for a Q&A after the screening. Thursday 7 pm -- $10 / $8 students
The Last Pig
Thursday: HVCC is hosting a screening of The Last Pig. "Immersive, experiential, with sparse inner reflections, the film follows a pig farmer through his final season of slaughtering pigs." A panel discussion will follow. Thursday 7 pm, Bulmer Telecommunications Center Auditorium -- free
Female Prisoner Scorpion: Jailhouse 41
Thursday: The It Came From Schenectady series at Proctors is screening the Japanese film Female Prisoner Scorpion: Jailhouse 41. Thursday 7 pm -- $9 / $6 students and seniors
Arts and sciences
Not-so-smart phones
Monday: Kathleen Searles -- an assistant professor of political communication at Louisiana State University -- will be at Skidmore for a talk titled "Not-so-smart phones: News and Information Loss in the Mobile Era." "Her interests include news media, campaign advertising, and political psychology. Specifically, her research examines the ways in which choice conditions media effects, with a particular focus on the content of partisan news, and the influence of campaign ads on political behavior." Monday 5 pm, Palamountain Hall -- free
Sara Novi? and Peter Golden
Tuesday: Novelists Sara Novi? and Peter Golden will be at the State Museum as part of the NYS Writers Institute visiting writers series. "Sara Novi?, acclaimed first-time novelist, is a notable figure in the American deaf community, founder of the deaf rights and culture website, REDEAFINED.com, and an eloquent explainer of the riches of the deaf experience. ... Peter Golden is the author of the new novel, Nothing Is Forgotten (2018), about a young man from New Jersey who travels to Khrushchev's Russia, where he discovers love and the long-buried secrets of his heritage." Tuesday 7:30 pm, State Museum Huxley Theater -- free
Immigrants and Refugees in the Capital Region
Wednesday: The Sage Colleges are hosting a panel discussion -- "Immigrants and Refugees in the Capital Region" -- about "the contributions of immigrants to the economy, the demographic future and legal risks facing refugees and immigrants." Panelists includes Albany mayor Kathy Sheehan, federal public defender Gene Primomo, Dahlia Herring of the Capital Region Refugee Roundtable, and Albany Law School professor Sarah Rogerson. Wednesday 1 pm, Bush Memorial on the Troy campus -- free
Lorrie Moore
Wednesday: Author Lorrie Moore will be at Northshire Saratoga. She'll be talking with WAMC's Joe Donahue about See What Can Be Done, a collection of her essays. Wednesday 6 pm -- $5 ticket required
Salman Rushdie
Thursday: Salman Rushdie makes his long-awaited* NYS Writers Institute visiting writers series appearance at UAlbany. "Rushdie's new novel is The New York Times bestseller, The Golden House (2017), a parable of contemporary America set against the backdrop of current American culture and politics." *Rushdie was scheduled for a NYSWI appearance in 1989, but it was cancelled after he went into hiding following the fatwa issued against him by the Iranian leader Ayatollah Khomeini over his novel The Satanic Verses. Thursday 7:30 pm, Page Hall on the downtown campus -- free
Chris Gibson
Thursday: Former Congressman Chris Gibson will be at Northshire Saratoga to talk about this book Rally Point: Five Tasks to Unite the Country and Revitalize the American Dream. Thursday 6 pm -- free, but reservation required
Marc Guggenheim
Friday: Marc Guggenheim -- writer/producer of Arrow and DC's Legends of Tomorrow (and a UAlbany alum) -- will be at UAlbany as part of the NYS Writers Institute visiting writers series. He'll be showing clips of, and talking about, his TV and film work. Friday 7 pm, Page Hall on the downtown campus -- free
Patroons
Wednesday: The Albany Patroons take on the Ohio Bootleggers at the Washington Ave Armory. Wednesday 7:05 pm -- $10 and up
Gabriel Iglesias
Thursday: Comedian Gabriel Iglesias will be at The Palace for a stand-up show. "Gabriel's stand-up comedy is a mixture of storytelling, parodies, characters and sound effects that bring his personal experiences to life. His unique and animated comedy style has made him popular among fans of all ages." Thursday 8 pm -- $58 and up
Music
Tuesday: Brit Floyd at The Palace
"erforming songs from Pink Floyd's best-loved and biggest selling albums..." 7:30 pm -- $39.50 and up
Tuesday: Banners at The Hollow
Alt pop rock. 9 pm -- $10.27
Wednesday: Hawthorne Heights at Lucky Strike Jupiter Hall
Rock. With: Hotel Books, Sienna Skies, Heavy Things. 6 pm -- $15
Wednesday: Hamell on Trial on The Low Beat
April residency. 7 pm
Thursday: Steven Wilson at The Egg
From Porcupine Tree. 8 pm -- $35 and up
Thursday: Kim Richey at The Linda
Singer/songwriter. With: Jackie Bristow. 8 pm -- $20
Thursday: Darden Smith
Singer/songwriter. 7 pm -- $22
Thursday: The Cadillac Three at Upstate Concert Hall
Southern rock. With: Sam Grow. 8 pm -- $18 ahead / $20 day of
Friday: 7th Annual Gospel Jubilee at Proctors
Headliner this year is Dorothy Norwood. 7 pm -- $25
Friday: Todd Snider at The Palace
Americana. With: Rorey Carroll. 7:30 pm -- $29.50
Friday: Lydia at The Hollow
Alt rock. 8 pm -- $15
Friday: Music Makes Me High at Parish Public House
"[C]elebake Tree Shurts' 10th Anniversary and Andy "Ayo B' O'Brien's "Dreamland' Album Release. Featuring the Grammy Award Winning 'Mr. Cheeks' of the Lost Boyz and legendary DJ Grandmasta Vic. Special Guests include Albany locals 'Mirk' , 'Mic Lanny' and 'Chaz Money'. Representing from NYC is 'Freaky Kah' son of Freaky Tah, 'Gros Dinero' and 'African Kartel'." 6 pm -- $12 ahead / $20 at door
Friday: Anna & Elizabeth at Caffe Lena
Folk. 8 pm -- $22
Friday: Johannes Moser at Troy Music Hall
Cellist. 7:30 pm -- $25 and up
Saturday: The Mountain Goats at Upstate Concert Hall
Indie rock. With: Dead Rider. 8 pm -- $20 ahead / $23 day of
Saturday: Travis Tritt at Troy Music Hall
Longtime country star playing an acoustic show. 8 pm -- $35.50 and up
Saturday: Hammer of the Gods presents Zeppelin Complete at The Egg
"[A] show which faithfully presents Led Zeppelin's legendary studio catalog with nuance, power & precision." 8 pm -- $29.50 and up
Saturday: Dean Ford and the Beautiful Ones at Lucky Strike Jupiter Hall
Prince tribute. 9 pm -- $20 ahead / $25 at door
Saturday: Red Molly at The Egg
Folk, roots, bluegrass. 8 pm -- $34
Saturday: Nancy Tucker at Proctors
Singer/songwriter/guitarist/comic. An 8th Step show. 7:30 pm -- $26 and up
Saturday: Octavo Singers at Proctors
"The Octavo Singers Present an Evening of Rutter, Fauré, and Poulenc featuring the Capital District Youth Chorale." 7:30 pm -- $34 / $29 seniors / $24 students / age 10 and under free
Saturday: The Cactus Blossoms at The Linda
Mid-century country. With: Frankie Lee. 8 pm -- $15
Saturday: Oyster at Sanctuary for Independent Media
"Oyster is a modern multimedia opera about iconic folklorist Alan Lomax and his Cantometrics system of categorizing world music, set in the lull between the McCarthy era and the advancing information technology age." 7 pm -- $20
Sunday: They Might Be Giants - Science, Kids, and Beyond at The Egg
"This performance will spotlight science songs old and new, as well as audience favorites from both the adult and kids repertoire. Some will find it too loud, while others will think it's too quiet." 7 pm -- $27.50
Sunday: Brad Mehldau Trio at The Egg
Jazz pianist. 7:30 -- $34.50
Sunday: Bully at The Linda
Alt rock. With: LVL UP, Shellshag, Swither. 7 pm -- $10
Sunday: Commander Cody and his Modern Day Airmen at The Hangar
With: The Lustre Kings. 7 pm -- $25
Sunday: Amy Helm at The Hollow
April residency. 7 pm -- $16
Sunday: Girl Blue at Caffe Lena
Singer/songwriter/producer/multi-instrumentalist. With: Syndney Worthley. 7 pm -- $16
____
These are a just a few things for this week, not a comprehensive list. Look for out "Stuff to do this weekend" list for the upcoming weekend on Friday.
Know of something people should be looking forward to this week? Please share!
Troy Music Hall, Northshire, HVCC, Downtown Albany BID, and Albany Public Library advertise on AOA.
photo via Salman Rushdie's website
Say Something!
We'd really like you to take part in the conversation here at All Over Albany. But we do have a few rules here. Don't worry, they're easy. The first: be kind. The second: treat everyone else with the same respect you'd like to see in return. Cool? Great, post away. Comments are moderated so it might take a little while for your comment to show up. Thanks for being patient.