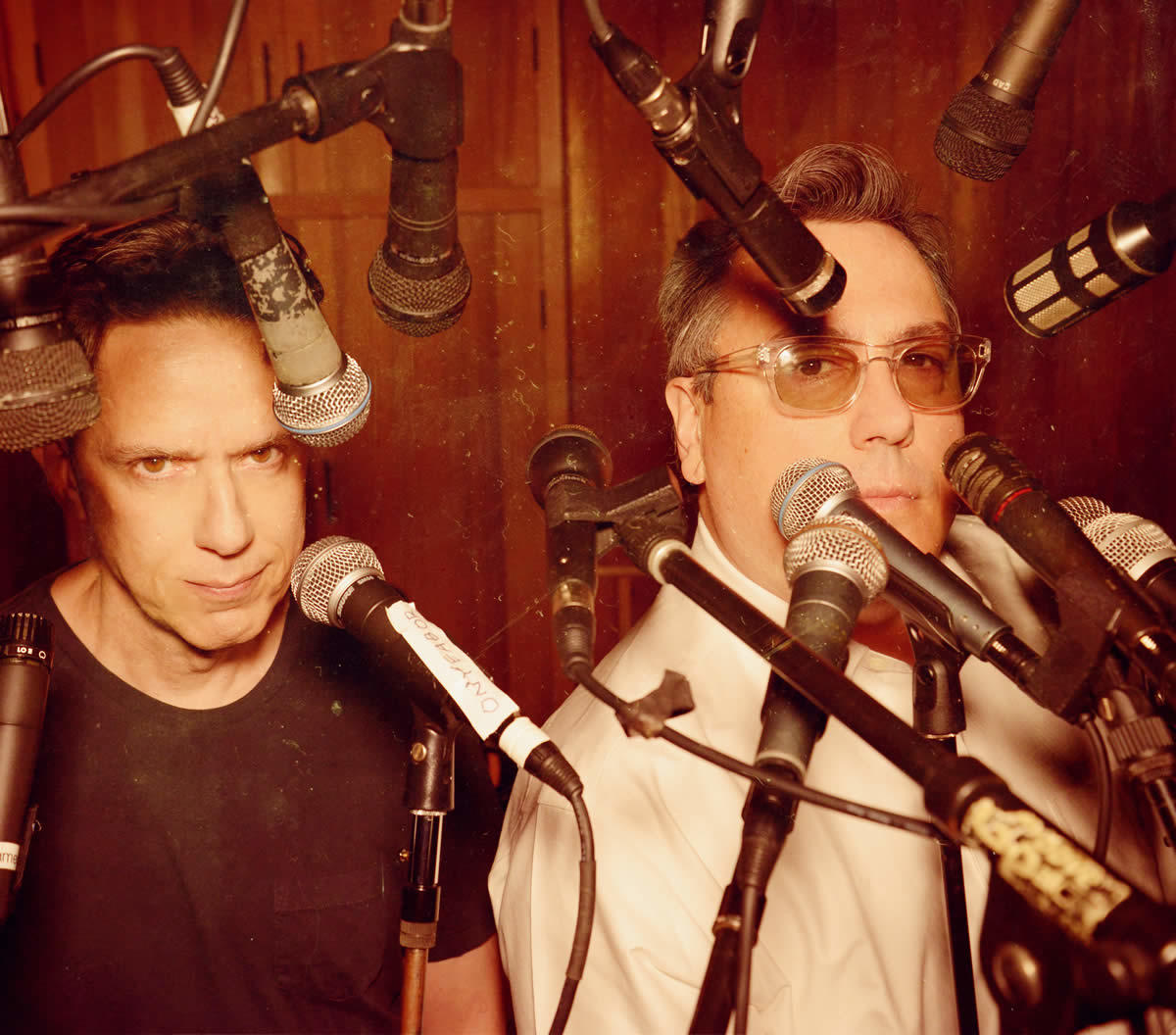 Alright, you've all seen the long range forecast, so let's all get together and decide we're going to ignore Mother Nature until she gets onboard with spring.
Meanwhile, we have a weekend to plan. After the jump, a few weekend goings-on we thought might interest you.
Planning something that didn't make our list? Tell us about it in the comment section so everyone gets to see.
And whatever you're up to, have a fantastic weekend!


Wordfest
Friday-Sunday: Albany Word Fest continues at locations around the area. It's an annual celebration of poetry and spoken word. This year's festival includes readings, performances, and a regional poetry slam. On Friday there's a "Readings Against the End of the World" 24-hour event at UAlbany's Huested Hall on the downtown campus. And Sunday is the 6th Annual Word Fest Invitational Slam at Troy Kitchen. Friday-Sunday various places and times
Downtown Albany Restaurant Week
Downtown Albany Restaurant week wraps up on Friday. Participating restaurants are offering three-course meals for $25.
Saratoga Wine & Chocolate Festival
Saturday: The Saratoga City Center hosts a Wine and Chocolate Festival. There are two sessions on Saturday -- 1 pm - 4 pm and 5 pm - 8pm -- each session is $35 ($10 for designated drivers).
Marc Guggenheim
Friday: Marc Guggenheim -- writer/producer of Arrow and DC's Legends of Tomorrow (and a UAlbany alum) -- will be at UAlbany as part of the NYS Writers Institute visiting writers series. He'll be showing clips of, and talking about, his TV and film work. Friday 7 pm, Page Hall on the downtown campus -- free
Baby animals
It's spring, and the baby animals at area farms are accepting audiences.
Earth Day
Saturday is Earth Day. There are lots of opportunities to participate in clean-ups and other earth-friendly happenings:
Earth Day Block Party
Saturday: The Downtown Troy BID hosts an Earth Day Block Party with music, food, beverages, family-friendly activities and more. The event supports the Raise. Plant. Grow Tree Initiative -- an effort to plant as many as 150 trees in downtown Troy. Entry includes 2 drink tickets & food. Saturday 2-5 pm -- $30 ($5 additional at the door) / kids $10 / kids age 5 and under free
Earth Day at Honest Weight
Saturday: Honest Weight Coop celebrates Earth Day with face painting, balloon animals, sidewalk chalk art, soil testing, food samples and workshops, and an Albany Bike Rescue rules of the road adult cycling class, Saturday, noon - 6:30 pm -- free

Clifton Park River, Parks, and Trails Clean Sweep
Saturday: The Town of Clifton Park and the Green Committee are welcoming volunteers for the town's annual clean-up day. Saturday 9 am-noon
Earth Day Bicycle Ride
Sunday: The Albany Bicycle Coalition will hold its annual Earth Day bicycle ride. Meet at the Washington Park Lake House for a casual 9-mile ride over low-traffic streets, bike lanes, and bike paths based on the Albany Bicycle Coalition's bike map. Sunday 9 am-1 pm -- free
Albany Capital Center neighborhood clean-up
Sunday: The Albany Capital Center will hold a neighborhood clean-up and bottle drive to benefit Ronald McDonald House Charities. Sunday 10 am-2 pm -- the first 100 people to donate bottles get a planter
Buckingham Pond clean up
Sunday: There's a clean up around Buckingham Pond in Albany organized by the Buckingham Pond Conservancy. It starts with a ribbon cutting of the new playground there. Sunday 1 pm
Warehouse District Clean Up
Sunday: There's a Warehouse District clean up organized by Nine Pin Cider. "We will meet in front of the tasting room to pick up gear and break into teams for different areas of the Warehouse District. Clean up will end at 1 pm when volunteers are invited back to the cidery for complimentary cider until 3pm." Sunday 10 am
Supper Club at Opalka Gallery: The Instagram Aesthetic
Saturday: The Opalka Gallery hosts a supper club featuring food from Tara Kitchen followed by a discussion -- "The Instagram Aesthetic" -- about the question of whether social media is changing art. Guests include local photographer/artist and Sage lecturer Natasha Holmes, photographer/artist and Skidmore professor Sarah Sweeney, photographer/artist and UAlbany professor Danny Goodwin. Saturday 6 pm -- $35 per person / $65 per couple (pre-registration required)
Night At The Brewseum
Friday: The Canfield Casino hosts the annual Night at the Brewseum event, a fundraiser for the Lions Club. "Our event features craft beers and ciders from local and regional brewers, and a great selection of wines from local shops and wineries. We also offer outstanding food from local restaurants and it's all included in the ticket price." Friday 6 pm (VIP hour at 5 pm) -- $40 and up / $25 for non-drinkers
SUNY Expo
Sunday: SUNY schools from around the state will have representatives at the Albany Capital Center to meet students and parents and answer questions about programs and financial aid. Sunday 1-3:30 pm -- free admission
Stage
Molly Sweeney
Friday-Sunday: The Arts Center for the Capital Region presents Molly Sweeney. "Molly, blind since infancy, enjoys a full and happy life, despite her disability; her husband, Frank, an inveterate pursuer of unusual causes, convinces Molly to have surgery to restore her vision; Mr. Rice, a once-world renown eye surgeon now practicing medicine in relative obscurity, sees the surgery as an opportunity to restore his former reputation. The play examines Molly's exciting and terrifying journey into an uncharted reality after a lifetime of reliance on her other senses." Friday 8 pm, Saturday 2 pm and 8 pm -- $20 (cash only)
Blithe Spirit
Friday-Sunday: Capital Repertory Theatre's production of Noel Coward's Blithe Spirit continues. Friday 8 pm, Saturday 3 pm and 8 pm, Sunday 2 pm -- $20 and up
Mine
Friday-Saturday: Creative License presents Mine -- a contemporary thriller that explores the boundaries of certainty, reality, and madness. Friday and Saturday 7:30 pm -- $15
Arsenic and Old Lace
Friday-Sunday: Curtain Call Theater continues a production of the classic comedy Arsenic and Old Lace. Friday and Saturday 8 pm, Sunday 3 pm -- $25
Tribes
Friday-Sunday: The Theater Institute at Sage presents a production of David Baecker's play, Tribes. "Billy was born deaf into a hearing family. He has adapted brilliantly to their unconventional ways, but they've never bothered to return the favor. It's not until he meets Sylvia, a young woman on the brink of deafness, that he finally understands what it means to be heard." Friday and Saturday 7:30 pm, Sunday 2 pm -- $15
Joseph and the Amazing Technicolor Dreamcoat
Saturday-Sunday: Home Made Theater in Saratoga Spa State Park presents Andrew Lloyd Webber's musical Joseph and the Amazing Technicolor Dreamcoat. Saturday 7:30 pm and Sunday 2 pm -- $26
Garden Bros Circus
Saturday-Sunday: The Washington Avenue Armory hosts The Garden Bros Circus for two shows this weekend. Performers from 18 countries, clowns, jugglers, motorcycles, animal acts. Saturday various times, Sunday various times -- $28 / $10 kids
Comedy
Paul Mercurio
Friday-Saturday: Lawyer-turned-comedian Paul Mercurio, host of the podcast Two Chairs and a Microphone, headlines this weekend at the Albany Funny Bone. Friday- Saturday, various times and prices.
Mitch Fatel & Jaye McBride
Friday-Saturday: The Comedy Works has a double bill this weekend with Mitch Fatel and Jaye McBride. Friday-Saturday, various times and prices
Electric City Puppet Improv/The Company Men
Friday: MopCo presents a double bill with Electric City Puppet Improv and The Company Men. Two acts of improv based on audience suggestion. Saturday 8 pm -- $15 / $6 kids, students, seniors
Mick Tredwell's 10 North Jay
Saturday: MopCo presents Mick Treadwell's 10 North Jay -- an improv variety show with games, songs and scenes based entirely on audience suggestion. Sunday 5 pm -- $10 / $5 kids, students, and seniors
Film
Drive-ins
Drive-in movie season has returned. Here's what's playing for opening weekend:
+ Malta: Screen 1: I Feel Pretty, Blockers / Screen 2: Ready Player 1, A Quiet Place
+ Hollywood: A Quiet Place, Blockers
+ Jericho Drive-in: Ready Player 1, A Quiet Place
Music
Friday: 7th Annual Gospel Jubilee at Proctors
Headliner this year is Dorothy Norwood. 7 pm -- $25
Friday: Todd Snider at The Palace
Americana. With: Rorey Carroll. 7:30 pm -- $29.50
Friday: Lydia at The Hollow
Alt rock. 8 pm -- $15
Friday: Music Makes Me High at Parish Public House
"[C]elebake Tree Shurts' 10th Anniversary and Andy "Ayo B' O'Brien's "Dreamland' Album Release. Featuring the Grammy Award Winning 'Mr. Cheeks' of the Lost Boyz and legendary DJ Grandmasta Vic. Special Guests include Albany locals 'Mirk' , 'Mic Lanny' and 'Chaz Money'. Representing from NYC is 'Freaky Kah' son of Freaky Tah, 'Gros Dinero' and 'African Kartel'." 6 pm -- $12 ahead / $20 at door
Friday: Anna & Elizabeth at Caffe Lena
Folk. 8 pm -- $22
Friday: Johannes Moser at Troy Music Hall
Cellist. 7:30 pm -- $25 and up
Saturday: The Mountain Goats at Upstate Concert Hall
Indie rock. With: Dead Rider. 8 pm -- $20 ahead / $23 day of
Saturday: Travis Tritt at Troy Music Hall
Longtime country star playing an acoustic show. 8 pm -- $35.50 and up
Saturday: Hammer of the Gods presents Zeppelin Complete at The Egg
"[A] show which faithfully presents Led Zeppelin's legendary studio catalog with nuance, power & precision." 8 pm -- $29.50 and up
Saturday: Dean Ford and the Beautiful Ones at Lucky Strike Jupiter Hall
Prince tribute. 9 pm -- $20 ahead / $25 at door
Saturday: Red Molly at The Egg
Folk, roots, bluegrass. 8 pm -- $34
Saturday: Nancy Tucker at Proctors
Singer/songwriter/guitarist/comic. An 8th Step show. 7:30 pm -- $26 and up
Saturday: Octavo Singers at Proctors
"The Octavo Singers Present an Evening of Rutter, Fauré, and Poulenc featuring the Capital District Youth Chorale." 7:30 pm -- $34 / $29 seniors / $24 students / age 10 and under free
Saturday Albany Pro Musica at the RPI Chapel & Cultural Center -- An evening of choral music to celebrate the 50th anniversary of the CNCC. 8 pm -- $10, students attend free
Saturday: The Cactus Blossoms at The Linda
Mid-century country. With: Frankie Lee. 8 pm -- $15
Saturday: Oyster at Sanctuary for Independent Media
"Oyster is a modern multimedia opera about iconic folklorist Alan Lomax and his Cantometrics system of categorizing world music, set in the lull between the McCarthy era and the advancing information technology age." 7 pm -- $20
Sunday: They Might Be Giants - Science, Kids, and Beyond at The Egg
"This performance will spotlight science songs old and new, as well as audience favorites from both the adult and kids repertoire. Some will find it too loud, while others will think it's too quiet." 7 pm -- $27.50
Sunday: Brad Mehldau Trio at The Egg
Jazz pianist. 7:30 -- $34.50
Sunday: Bully at The Linda
Alt rock. With: LVL UP, Shellshag, Swither. 7 pm -- $10
Sunday: Commander Cody and his Modern Day Airmen at The Hangar
With: The Lustre Kings. 7 pm -- $25
Sunday: Amy Helm at The Hollow
April residency. 7 pm -- $16
Sunday: Girl Blue at Caffe Lena
Singer/songwriter/producer/multi-instrumentalist. With: Sydney Worthley. 7 pm -- $16
Museums/galleries/talks
Albany Rural Cemetery Bird Walk
Saturday: The Audubon Society of the Capital Region and Albany Rural Cemetery host a bird walk through the cemetery. Saturday 7:30 am -- $10 suggested donation
Hyde Collection
The Hyde Collection recently a opened an exhibit of work by Rockwell Kent. (On display through July 22.)
State Museum
The State Museum continues Votes for Women, about the women's suffrage movement. And the first phase of its new Enterprising Waters: New York's Erie Canal exhibit is open.
40th Annual Photo Regional
This is the last weekend to catch the 40th Annual Photo Regional is open at the Opalka Gallery on the Sage Albany campus. (On display through April 21.)
Empire State Aerosciences Museum
Saturday: The Empire State Aerosciences Museum hosts a car and plane show. There will be a fly-in breakfast and a day of helicopters, ambulances, cars, planes, a crash truck demo and more. Saturday 8:30 am-4 pm
Albany Institute
Well-Dressed, an exhibit of high fashion from the 19th century, continues at the Albany Institute of History and Art. It also recently opened Along the Eastern Road: Hiroshige's Fifty-Three Stations of the Tokaido.
On Sunday there's an Inside the Dress lecture at which curator Diane Shewchuk looks at 19th century dress construction and examples of boning and taping, both other techniques used in dress fitting. Sunday 2 pm --free with museum admission
The Clark
Saturday: The Clark is screening Matisse, an on-screen, behind the scenes exhibition celebrating the work of Matisse, with new footage from MoMA. Saturday at noon -- $12
Wilton First Town Meeting Reenactment
Friday: The town of Wilton is celebrating its 200th year with a reenactment of the first town meeting. Friday 6 pm at the Wilton Mall Center Court -- free
Wheels at Work
The Saratoga Auto Museum hosts a Wheels at Work exhibit featuring tractors, tow trucks, taxi cabs and other vehicles that went to work.
Mapping Schenectady
The Schenectady County Historical Society opens a new exhibit this weekend called Mapping Schenectady, with prominent and interesting maps.
The Art of Childhood
The Rensselaer County Historical Society hosts The Art of Childhood, an exhibit of selected images of children from babies and toddlers to teenagers on the edge of adulthood selected from their collection. (Through August 21)
Superhero Pub Crawl
Saturday: There's a Superhero Pub Crawl in downtown Troy to benefit the Leukemia and Lymphoma society. Dress as your favorite superhero. There will also be auctions, raffles, and prizes. Starts at the Troy Wolff's Biergarten. Saturday 1 pm -- $35
Markets
+ The Troy Waterfront Farmers Market is indoors at the atrium. Saturday 9 am-2 pm
+ The Saratoga Farmers' Market is indoors at the Lincoln Bathhouse Saturday 9 am-1 pm
+ The Schenectady Greenmarket is indoors at Proctors. Sunday 10 am-2 pm
+ The Spa City Farmers' Market is inside the Lincoln Baths. Sunday 10 am-2 pm.
Troy Makers Market
Saturday: Local craft vendors will display and sell wares at the Troy Makers Market in conjunction with the Troy Waterfront Farmers Market. Saturday 9 am to noon
Katrina Trask Kids Annual Spring Consignment Sale
Friday-Saturday: The Saratoga Springs American Legion hosts the Katrina Trask Nursery Schoo kids consignment sale this weekend. Items include children's spring/summer clothing infant to size 12, car seats, strollers, high chairs, cribs, bikes, books, games, and more. Friday 3 pm-8 pm, Saturday 9 am-1 pm -- free admission
The Albany Institute, Mop & Bucket Company, Honest Weight, Nine Pin, and Downtown Albany BID advertise on AOA. And AOA is a media sponsor for Creative License.
Say Something!
We'd really like you to take part in the conversation here at All Over Albany. But we do have a few rules here. Don't worry, they're easy. The first: be kind. The second: treat everyone else with the same respect you'd like to see in return. Cool? Great, post away. Comments are moderated so it might take a little while for your comment to show up. Thanks for being patient.