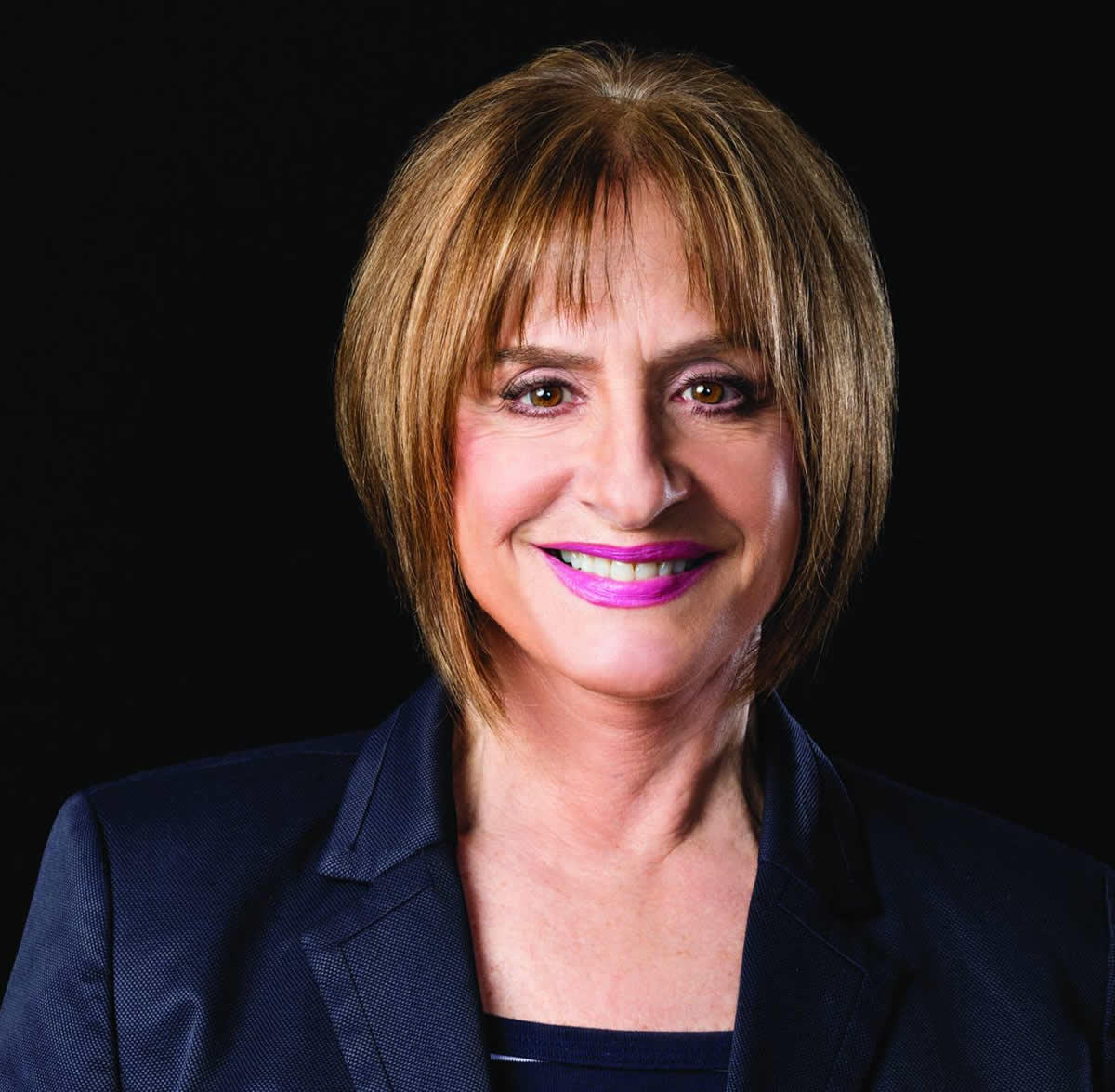 Here are a few things to keep in mind, look forward to, or keep busy with this week, from the weather (SPRING), to film, to women in power, to basketball, to Dining Out for Life, to to all sorts of music...

Weather
Here's the paraphrased
forecast
for this week:
Monday: Sunny and 68.
Tuesday: Sun, maybe some rain later in the day. Mid 60s.
Wednesday: Rainy, upper 50s.
Thursday: Cloudy, maybe some rain. Mid 50s.
Friday: Some sun, mid 60s.
SPRING. SPRING. SPRING. SPRING. SPRING.
Film
Three Stooges
Monday: The Three Stooges Film Festival makes its return to The Palace. It'll be showing a series of the slapstick shorts featuring Moe, Larry, Curly (and sometimes Shemp). Monday 7 pm -- $5
Sembène
Monday: The Sanctuary for Independent Media will be showing Sembène, a documentary about Ousmane Sembène -- "the African freedom fighter who used stories as his weapon and blazed the trail for generations of writers, filmmakers and scholars." The filmmakers will be there for a post-screening discussion. Monday 7 pm -- $10
YouthFX
Tuesday: There's an encore screening at The Spectrum of the new slate of YouthFX shorts. The young filmmakers will be there to talk about their
films afterward. Tuesday 7 pm -- $10 / $8 students
Other Uses
Thursday: The Other Uses series at EMPAC will be showing "three films [that] chronicle the afterlives of sites that time has suspended, abandoned, or reclaimed." Thursday 7 pm -- $6
Blithe Spirit
Blithe Spirit
Tuesday-Sunday: Capital Repertory Theatre continues its production of Noël Coward's Blithe Spirit. "One highly spirited wife is fun - but two is fertile ground for this smash comedy hit of the London and Broadway stages from the witty pen of Noël Coward. Meet cantankerous novelist Charles Condomine, re-married to Ruth but haunted (literally) by the ghost of his late first wife, the clever and insistent Elvira who has been conjured up by a visiting 'happy medium,' one Madame Arcati." The production runs through May 6. Tuesday-Sunday various times -- $20 and up
Arts and sciences
Women and Power in America
Tuesday: The Hearst Media Center is hosting a discussion -- "Women and Power in America" -- featuring Cokie Roberts, Green Party presidential nominee Jill Stein, The Root editor-in-chief Danielle Belton, and Albany mayor Kathy Sheehan. (Roberts will also be at UAlbany at 4:30 pm for NYSWI craft talk -- it's free.) Tuesday 7:30 pm -- free
How to not die in the wild
Tuesday: The Science on Tap series will be at Slidin' Dirty in Schenectady for talk from UAlbany anthropologist Cara Ocobock about "the physiological and behavioral ways humans manage extremes of environment and activity." Tuesday 7 pm -- free admission
Long distance
Tuesday: Hiker/author Jennifer Pharr Davis will be at Skidmore to talk about her new book The Pursuit of Endurance. "Jennifer Pharr Davis is a hiker, author, speaker, and National Geographic Adventurer of the Year who has covered over 14,000 miles of long distance trails on six different continents." Tuesday 7 pm, Palamountain Hall -- free
Environmental justice in the Capital Region
Wednesday: UAlbany's School of Social Welfare is hosting a panel discussion -- "Advancing Environmental Justice in the Capital Region" -- on the downtown campus. Panelists include Albany Common Council member (and public health PhD) Dorcey Applyrs, the Radix Center's Stacy Pettigrew, Dr. Brenda Robinson, and Arlene Way from the Arbor Hill Development Corporation. Wednesday 4:15 pm, Milne 200 -- free (registration required)
Patti LuPone
Thursday: Broadway star Patti LuPone will be at UAlbany as part of the Creative Life series. She'll be talking about her career with WAMC's Joe Donahue. (And she's performing at Proctors on Friday.) Thursday 7 pm, Page Hall on the downtown campus -- free
The Adirondack Archipelago
Thursday: The State Museum's curator of birds, Jeremy Kirchman, will be at Union's Old Chapel to talk about the Adirondacks and bird evolution. "The great swath of spruce-fir forest that stretches from Alaska to the Canadian Maritimes reaches its southern limit in the mountains of New York. Here you find the southern outpost for the Boreal Chickadee, Bicknell's Thrush, and other boreal forest specialists, their populations isolated as if on an archipelago of islands that rise above a sea of temperate deciduous forest. ... In this talk, Kirchman will describe his work catching and sampling birds in the field and sequencing their genes in the DNA lab, examining the geographic patterns of genetic diversity in the boreal forest archipelagos of northeastern North America." Thursday 7 pm -- free
Imagining Slavery, Envisioning Freedoms
Thursday-Friday: Albany Law and UAlbany are hosting a two-day symposium reflecting on the 30th anniversary of Toni Morrison's Beloved, which was published while Morrison was teaching at UAlbany. Thursday and Friday various times and locations
Albany Patroons
Wednesday-Friday: The Albany Patroons have a three-game home stand against the Ohio Bootleggers at the Washington Ave Armory. Wednesday-Friday 7 pm -- $10 and up
Dining Out for Life
Thursday: Dining Out for Life returns at many restaurants around the area. It's a fundraiser for the Alliance for Positive Health. Participating restaurants will donate a portion of their checks from that day to the Alliance. You don't have do anything else. (Well, ambassadors will be at each restaurant and you could make a donation...)
Music
Monday: Carbon Leaf at The Hollow
Alt-country/celtic rock. 8 pm -- $16 ahead / $20 day of
Tuesday: The Dweezil Zappa show at The Egg is sold out
Wednesday: The GNA Secret Start Acoustic Jam at Proctors is sold out
Wednesday: Kamelot at Upstate Concert Hall
Metal. With: Delain, Battlebeast. 7 pm -- $28.50 ahead / $30 day of
Wednesday: Mary Gauthier at The Linda
"New studio album co-written with wounded combat veterans over the last four years via SongwritingWith:Soldiers." 8 pm -- $20
Wednesday: White Rope at Pauly's
Indie rock. With: Sugar Eater, The Wildflower. 8:30 pm -- $7
Wednesday: Rochmon Record Club: Tom Petty "An American Boy": A Selected Retrospective at Proctors
"Each Rochmon Record Club Listening Party includes over 350 images and the playing of the entire, original, album. In addition to the music itself we check out the lyrics, talk about sales and awards and take a look at the album's cover." 7:30 pm -- $10
Wednesday: Hamell on Trial at The Low Beat
Last night of April residency. 7 pm
Thursday: Gov't Mule at The Palace
Southern rock. With: Black Stone Cherry. 7:30 pm -- $29.50 and up
Thursday: Raise Your Voice for CASA Kids at Proctors
"Singing competition for youth ages 13-21 for our CASA program (Court Appointed Special Advocates) to raise money for abused and neglected children of the Capital Region who are appointed to us by Family Court judges so we may raise our voices up to be the voices for these children." 6 pm -- $30
Friday: Patti LuPone at Proctors
"Two-time Tony Award winner Patti LuPone indelibly interprets classic Broadway show tunes. Don't Monkey with Broadway features music by the likes of Richard Rodgers, Lorenz Hart, Jule Styne, Stephen Schwartz, Charles Strouse, Leonard Bernstein, Stephen Sondheim, Cole Porter and Irving Berlin." 8 pm -- $25 and up
Friday: darker at EMPAC
"Pulitzer Prize-winning composer and Bang on A Can co-founder David Lang brings his pensive evening-length piece, darker, to EMPAC." 7:30 pm -- $18
Friday: Daymé Arocena at The Egg
"From Havana, Cuba, Daymé Arocena's powerful singing and buoyant music defy expectations, drawing on the rhythms of Afro-Cuban traditions, the nimble athleticism of jazz, and the catchy hooks of pop melodies." 8 pm -- $28
Friday: Kansas at The Egg
Carry on wayward son. 8 pm -- $49.50 and up
Friday: Tom Chapin at Caffe Lena
Grammy-winning singer/songwriter. 8 pm -- $30
Friday: The Molice at The Low Beat
New wave from Japan. With: Bruiser and Bicycle, Postage, Odd Cadre. 8 pm
Friday: Hartley's Encore at The Hollow
"A buzz-worthy funk/soul band." With: Victory Soul Orchestra. 8 pm -- $12
Friday: Solidarity: Charlie King, Magpie, and George Mann at Proctors
Folk. An 8th Step show. 7:30 pm -- $24 and up
Friday: Jarrod Lawson at Helsinki Hudson
"Singer-keyboardist Jarrod Lawson blends blue-eyed soul and smooth jazz..." 9 pm -- $25
Friday: The Music of Joni Mitchell at HVCC
"Producer and bassist Scott Petito assembles a world class ensemble of the region's most well-respected musicians to interpret the timeless music of Joni Mitchell..." 7 pm -- $10
Saturday: 24-Hour Drone at Basilica Hudson
"24-HOUR DRONE 2018 will span genres, continents and centuries in honor of one of the most ancient forms of ritual and communion." Saturday noon to Sunday noon -- $36 ahead / $48 at the door
Saturday: Move Music Festival
The festival is one day this year, at three venues in downtown Albany. The headliner is Diet Cig. $25
Saturday: Alan Jackson at TU Center
Country music hall of famer. With: Randy Houser. 7:30 pm -- $39.99 and up
Saturday: The Fab Faux show at The Egg is sold out
Saturday: Gramatik at Upstate Concert Hall
Electronic producer/DJ. With: Mome, Balkan Bump. 8 pm -- $25 ahead / $30 day of
Saturday: The Steel Wheels at Helsinki Hudson
Roots. 9 pm -- $20
Saturday: Aztec Two-Step at Caffe Lena
Folk rock. 8 pm -- $30
Saturday: Formula 5 + Space Carnival
Jam. 7 pm -- $12
Sunday: School House Rock Live at The Palace
"The Emmy Award-winning 1970's Saturday morning cartoon series comes to life and features classics like 'Just a Bill,' 'Lolly, Lolly, Lolly' and Conjunction 'Junction.'" 2 pm -- $20 / kids 12 and under free
Sunday: Company of Thieves at Lucky Strike Jupiter Hall
Indie rock. 7 pm -- $15
Sunday: Leo Kottke at The Egg
"Leo Kottke's astounding virtuosity on six- and 12-string guitars is never less than awe inspiring and his unique musical vision has placed him among the foremost acoustic guitar stylists of our era." 7:30 pm -- $38.50
Sunday: John Gorka at Proctors
Folk. An 8th Step show. With: Amelia K. Spicer. 7 pm -- $26 and up
Sunday: ESYO Youth Orchestra: Adler & Bernstein Birthday Bash at Troy Music Hall
"The Empire State Youth Orchestra, led by Music Director Helen Cha-Pyo, salutes Samuel Adler and Leonard Bernstein! ESYO will pay tribute to two of America's revered composers and conductors..." 3 pm -- $20
____
These are a just a few things for this week, not a comprehensive list. Look for out "Stuff to do this weekend" list for the upcoming weekend on Friday.
Know of something people should be looking forward to this week? Please share!
Troy Music Hal and HVCC advertise on AOA. And AOA is a sponsor of Dining Out for Life.
photo via Salman Rushdie's website
Say Something!
We'd really like you to take part in the conversation here at All Over Albany. But we do have a few rules here. Don't worry, they're easy. The first: be kind. The second: treat everyone else with the same respect you'd like to see in return. Cool? Great, post away. Comments are moderated so it might take a little while for your comment to show up. Thanks for being patient.