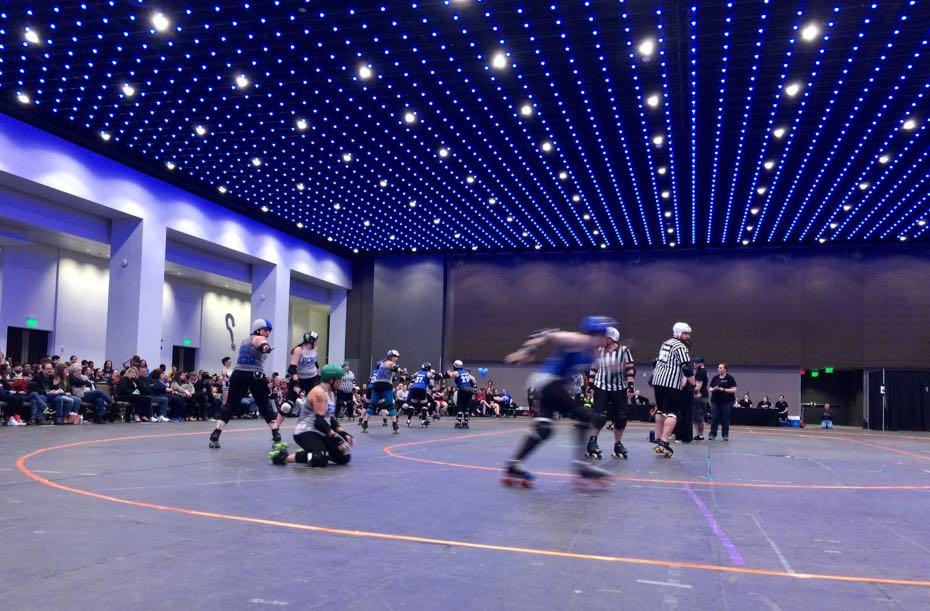 Somewhere between the Tulip Festival and the festivals and celebrations of summer are a few relaxing weekends. This could be one of them. Take a walk, grab some ice cream, plant some flowers -- or try something from our list below.
Planning something that isn't on our list? Tell us about it in the comment section of this post.
And whatever you're up to, have a fantastic weekend!


Waterford Canal Festival
Saturday: Waterford celebrates its annual Canal Festival with boat rides, vendors, a bounce house, kids activities, and performances along the canal at the Waterford Visitors Center. Saturday 10 am-6 pm -- free admission
Greek Festival
Friday-Sunday: The annual St. Sophia Greek Festival returns this weekend at the church on Whitehall Road in Albany. Music, dancers, shopping, and Greek food and pastries. Friday 6-10 pm, Saturday noon-10 pm, Sunday noon-7 pm -- $3 admission / free for kids under 12
Beer/food
Saratoga Brewfest
Saturday: Saratoga Brewfest is at the Saratoga Polo Association field in Greenfield Center with beer sampling from local and national craft breweries, food, and music. Saturday various times and prices
Hudson Valley Hops
Saturday: The Albany Institute of History and Art hosts Hudson Valley Hops, a regional craft beer tasting plus an exhibition of local brewing history. The program will include a talk titled "Brewing Beer in a Melting Pot," about brewing history in Troy. Saturday 4-7 pm -- $35 advance / $40 at the door
Electric City Trucks, Taps, Corks and Forks
Saturday: Food trucks from around the Capital Region will be parked at the lot at Liberty Street and Broadway in Schenectady for the Electric city Trucks, Taps, Corks and Forks to benefit the Schenectady ARC. Saturday noon-4 pm -- free admission
Albany All Stars Roller Derby
Saturday: The Albany All Stars take on the Black Diamond Rollers at the Albany Capital Center. Saturday 7 pm -- $12 ahead / $15 at door / $5 for kids 10 and under
Plant sales
This is a big weekend for local plant sales. That link includes details. A quick overview:
+ Friday: St. Anne Institute Annual Plant Sale in Albany
+ Friday-Sunday Landis Arboretum Spring Plant, Book, Bake Sale
+ Saturday: CCE Albany County Garden Education Day & Plant Sale at the the cooperative extension facility in Voorheesville
+ Saturday: Capital Roots Spring Plant Sale at the Urban Grow Center in Troy
+ Sunday: Siberian Iris & Perennial Sale at Main Square Shoppes in Delmar
+ Sunday: Native Plant Sale at Thacher Park Overlook
Stage
Appropriate
Friday-Sunday: Albany Civic Theater presents the drama Appropriate. "After a disturbing discovery surfaces among their father's possessions, the children's reunion takes a turn for the explosive, unleashing a series of crackling surprises and confrontations." Friday and Saturday 7:30 pm, Sunday 3 pm -- $18 / $10 with valid student ID
LAGS New Play Festival 2.0
Friday-Sunday: The Local Actors Guild of Saratoga presents a festival of one-act plays featuring The Hook Up by M*A*S*H writer Ken Levine. Friday and Saturday 8 pm, Sunday 2 pm -- $20
Don't Dress for Dinner
Friday-Sunday: Curtain Call Theater presents the farce Don't Dress for Dinner. Friday and Saturday 8 pm, Sunday 3 pm -- $19.50
Pop Culture Provocateurs Burlesque Revue
Friday: The Pop Culture Provocateurs, an all-femme Burlesque troupe, hosts its monthly review at The Fuze Box in Albany. Friday 8:30 pm -- $12
Roxxi Tart's 1920's Burlesque Revue
Saturday: Roxxi Tart and her burlesque troupe perform at Hudson Harbor Steak and Seafood this weekend, with a celebration of the golden age of jazz. Saturday 8 pm -- $20 per person
Comedy
Nick Swardson
Friday: Writer/comedian Nick Swardson (Malibu's Most Wanted, RENO 911) brings his stand-up show to The Egg. Friday 7 pm -- $42.50
Michael Blackson
Friday-Saturday: The Albany Funny Bone hosts Michael Blackson. Friday-Saturday -- various times and prices
Mopco Presents
Friday: MopCo hosts a triple bill with improv troupes Down the Rabbit Hole and Pilates for Infidels and a Spontaneous Twilight Zone performance. Friday 8 pm -- $15 / $6 kids, students, seniors
Mick Treadwell's 10 North Jay
Saturday: MopCo presents Mick Treadwell's 10 North Jay, an improv variety show with games, songs and scenes based entirely on audience suggestion. Sunday 5 pm -- $10 / $5 kids, students, and seniors
The Mopco Family Improv Show
Sunday: MopCo hosts a family-friendly improv show with improvised songs, games and stories based on audience suggestion. Sunday 3:30 pm -- $10 / $5 for students and seniors
Music
Friday: 518 Songfest at The Egg
This year's lineup: Moriah Formica, Super 400 (playing an acoustic set), singer/songwriter Sydney Worthley, Sandy McKnight's Pop-Clique, and Grammy award-winning songwriter Julie Gold. 7 pm -- $9.77 and up
Friday: The Figgs at The Low Beat
Thrash for McGrath. 8 pm
Friday: Stephen Clair and The Pushbacks at The Linda
Rock. 8 pm -- $15 ahead / $18 at door
Friday: Mihali Savoulidis at The Hollow
From Twiddle. With: Girl Blue. 8 pm -- $17 ahead / $20 at door
Friday: Terrapin Flyer featuring Melvin Seals at Putnam Place
Jam, Jerry Garcia Band organist Melvin Seals. 8 pm -- $20
Friday: Vilray at Caffe Lena
"Vilray's unique take on the Tin Pan Alley style is gaining wide acclaim." 8 pm -- $20
Friday: Geek Musica presents From Westeros to Middle Earth: A Celebration of High Fantasy
"Geek Musica is a classical ensemble of student and emerging professional musicians, specializing in the performance of film and video game music." 7 pm -- $8 / $5 students
Saturday: Albany Symphony at The Palace
Gershwin Immersion. 7:30 pm -- $19 and up
Saturday: Blackberry Smoke at Upstate Concert Hall
Southern rock. With: Brother Hawk. 8 pm -- $29.50 ahead / $32 day of
Saturday: Rory Block at Caffe Lena
Blues. 8 pm -- $35
Saturday: Matthew Logan Vasquez at Helsinki Hudson
Former frontman of Delta Spirit. 9 pm -- $12 ahead / $15 day of
Saturday: LAtoQC at Old Songs
"Veteran fiddlers David Greely (Louisiana) and Claude Méthé (Québec) invite you to connect the dots between their two vibrant traditions." 7:30 pm -- $23 ahead / $25 at door
Sunday: Justin Townes Earle at The Egg
Americana singer/songwriter. With: Lilly Hiatt. 7:30 pm -- $29.50
Sunday: Geoff Muldaur at Caffe Lena
Folk/blues. 7 pm -- $25
Film
Drive-ins
Drive-in movie season has returned. Here's what's playing:
+ Malta: Screen 1: Deadpool 2, Super Troopers 2 / Screen 2: Avengers: Infinity War, Life of the Party
+ Hollywood: Deadpool 2, Super Troopers
+ Jericho Drive-in: Avengers, Rampage
Preakness Stakes Viewing
Saturday: The National Museum of Racing hosts a Preakness stakes race viewing party with food trucks, lawn games and drink specials. Saturday, 4:30 pm - 7 pm -- $30
Saratoga Auto Museum Spring Auto Show
Sunday: The Saratoga Auto Museum hosts its spring auto show in Spa State Park. Cars from 1886 to 1993 will be on display outdoors. Sunday, 7 am - 3 pm -- free admission
Touch-a-Truck
Saturday: Get up close to modern and antique trucks and cars of all types at the Touch A Truck event to benefit the Veterans Miracle Center. Saturday, 9 am - 2 pm at the Wilton Mall -- Suggested donation: $5/person; $15/family
Crossfit games
Friday-Sunday: The Crossfit Games come to the Times Union Center this weekend. Friday-Sunday starting at 9 am
Albany Knicks Men's Rugby
Saturday: There's an Albany Knicks Men's Rugby tournament at Albany's Dick Green Field. Saturday 11 am - 2 pm -- free
Hamlet History Hop & Open Space Day
Saturday: Clifton Park celebrates its hamlets this weekend with a Hamlet History Hop and Open Space Day. History walks and talks, antique fire trucks, games, food, wagon rides and more. Saturday, 1 pm - 4 pm -- free admission
Kite & Flight Festival
Saturday: Saratoga Independent School hosts a Kite and Flight Festival featuring kites, drones, planes, rockets, raptors, face painting, a bounce house and rock climbing wall, live music, a petting zoo, and more. Saturday, 10 am - 2 pm -- free admission
Winter Raptor Fest
Saturday: The Winter Raptor Fest returns to the Washington County Fairgrounds in Greenwich this weekend. Programs and demonstrations with animals and birds of prey. Saturday, 10 am - 4 pm -- $12, $6 for ages 7-12, free for kids under $12
Museums/galleries/talks/walks
RPI Commencement Colloquy
Friday: RPI's commencement events this year will again include a colloquy -- a conversation -- with the people getting honorary degrees. This year's group: jazz great Herbie Hancock; Mary Jo White, former chair of the Securities and Exchange Commission; Eric Lander, president of the Broad Institute of MIT and Harvard; Alicia Boler Davis, executive vice president of General Motors Global Manufacturing and an RPI alum. They'll be talking on stage with RPI president Shirley Ann Jackson. Friday 3:30 pm at EMPAC -- free (registration required)
#518Day at the Tang
Friday: The Tang Museum at Skidmore College celebrates its annual 518 Day with five back-to-back curators' tours that last 18 minutes each. Friday 1 pm -- free
GE Realty Plot Walking Tour
Saturday: The Schenectady County Historical Society hosts a walking tour of the GE Realty plot. City historian Chris Leonard hosts a guided walking tour of the neighborhood, including entry into one of the homes. Saturday 9 am -- $20
Archaeology at Van Schaick Mansion
Saturday: State Museum archaeologists will be at the Van Schaick Mansion this Saturday demonstrating, and talking about, their work there literally digging up the past. Saturday 11 am-2 pm -- free
Karner Blue Butterfly Walk at the Pine Bush
Saturday: The Albany Pine Bush Preserve hosts a guided hike through the preserve to see the endangered Karner Blue butterfly. Saturday, 10:30 am -- $3 per person, $5 per family (registration required)
Art Omi: Writers, Spring Reading & BBQ
Saturday: Art Omi hosts its annual spring reading and barbecue. Distinguished international writers and translators in residence at Art Omi will read from their works before a reception/barbecue. Saturday 5 pm - 7 pm -- free
The History of Here: A House, the Pine Hills Neighborhood, and the City of Albany
Sunday: Author Akum Norder will talk about her new book, The History of Here, at The Woman's Club of Albany. Sunday 1 pm -- free
State Museum
Sunday: State Parks historian Kjirsten Gustavson will be at the State Museum for a talk about women and the early history of bicycles. "Women astride their bicycles challenged cherished notions of femininity--everything from the concept of female dependence to their very appearance was about to change. Even Susan B. Anthony once said of the bicycle, 'I think it has done more to emancipate women than anything else in the world. It gives women a feeling of freedom and self-reliance.'" Sunday 1 pm -- free
The State Museum also has a few new exhibits: "A small fort, which our people call Fort Orange" and Art of the Erie Canal.
Hyde Collection
The Hyde Collection recently a opened an exhibit of work by Rockwell Kent. (On display through July 22.)
Albany Institute
This is the last weekend to see Well-Dressed, an exhibit of high fashion from the 19th century , at the Albany Institute of History and Art. Also at the Institute -- Along the Eastern Road: Hiroshige's Fifty-Three Stations of the Tokaido.
Food Tours
Saturday: Taste of Troy Food Tours has started running its food tours in both Albany and Troy.
Farmers markets
+ The Troy Waterfront Farmers Market is outdoors on River Street. Saturday 9 am-2 pm
+ The Delmar Farmers Market is outside at Bethlehem Central Middle School. Saturday 9 am-1 pm
+ The Saratoga Farmers' Market is outside at High Rock Park. Saturday 9 am-1 pm
+ The Schenectady Greenmarket is outdoors around City Hall. Sunday 10 am-2 pm
+ The Spa City Farmers' Market is outside at the Lincoln Baths. Sunday 10 am-2 pm.
Troy Makers Market
Saturday: Local craft vendors will display and sell wares at the Troy Makers Market in conjunction with the Troy Waterfront Farmers Market. Saturday 9 am to noon

The Albany Institute, Mop & Bucket Company, the Touch-A-Truck event, and Troy Music Hall advertise on AOA.
Say Something!
We'd really like you to take part in the conversation here at All Over Albany. But we do have a few rules here. Don't worry, they're easy. The first: be kind. The second: treat everyone else with the same respect you'd like to see in return. Cool? Great, post away. Comments are moderated so it might take a little while for your comment to show up. Thanks for being patient.