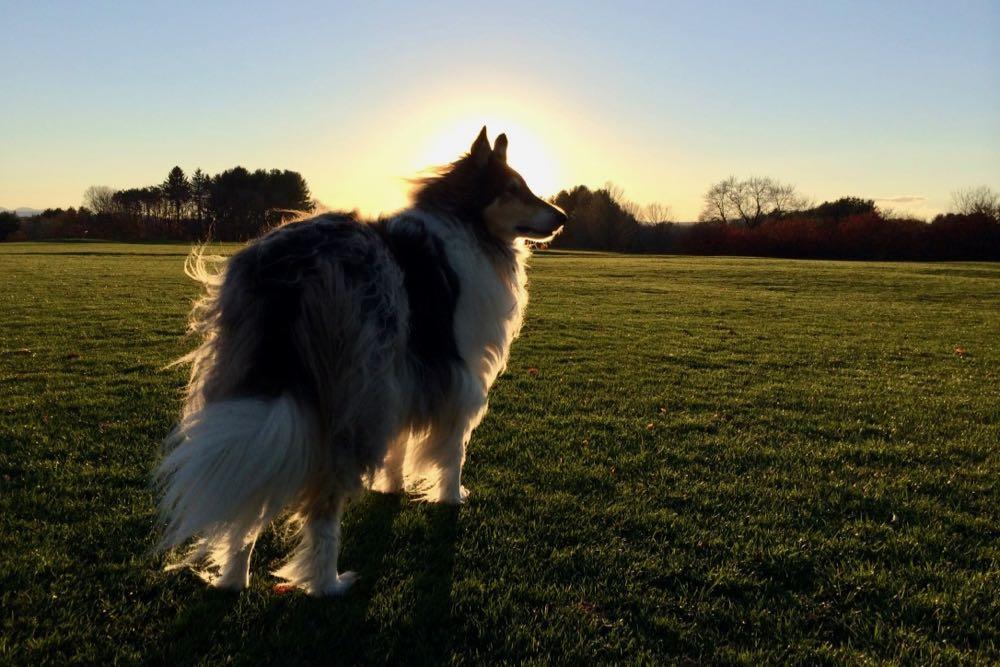 By Greg
There wouldn't be dogs without humans. And it's probably fair to question what would have become of humans without dogs. I mean, who would want to live in a world without dogs?
Humans and dogs are so symbiotic, their stories so intertwined, that it's easy to overlook the fact that dogs are absolutely amazing. A whole separate species that lives alongside us, follows our directions, reads our emotions, and brings us joy. They'd seem like magic if they weren't already such a part of us.
And because they are such a part of our lives, there's an empty spot when they're gone.
We've been feeling that absence acutely ever since we lost Otto two weeks ago. He was such a presence in my family's life, in our neighborhood, and here at AOA.
We miss him. A lot.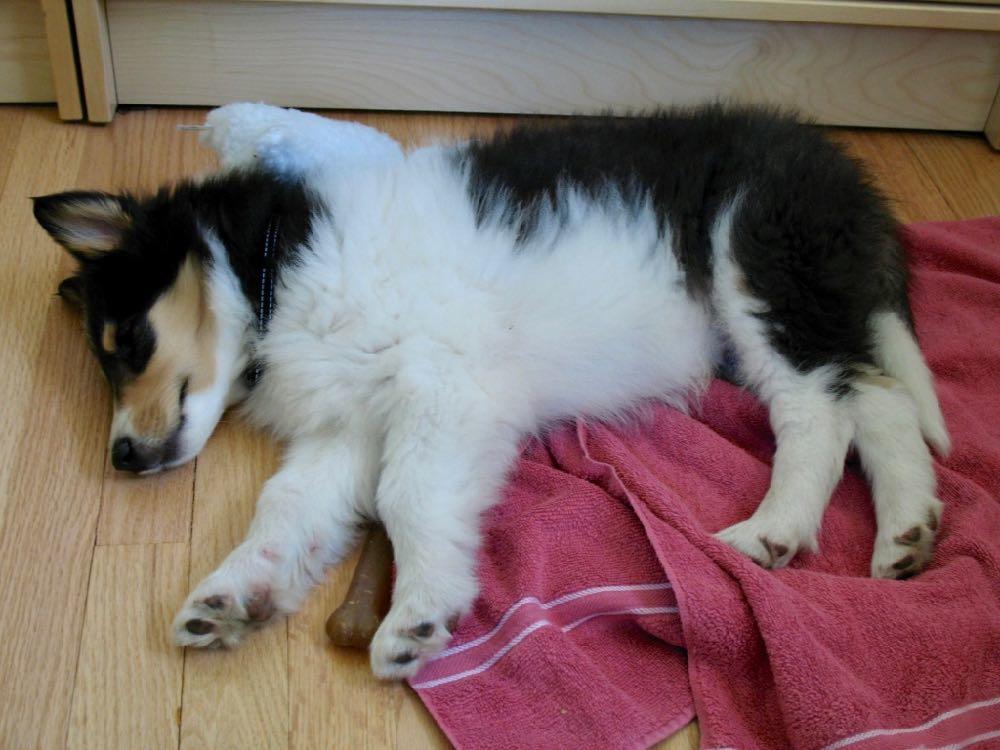 Asleep in my office shortly after we got him 10 years ago.
Otto was a good dog. But I think pretty much every dog is a good dog, even if some of them don't get the chance to show that. And Otto was lucky to have the sort of life in which he could be that good dog.
What made Otto remarkable was the way he met the world: with respect and an open heart. He had this innate ability to understand how to interact with a person or another animal. It was the sense that he could be exuberant with an adult human who wanted to play. That he needed to be calm with a shy kid. Or that he should be patient with an elderly person.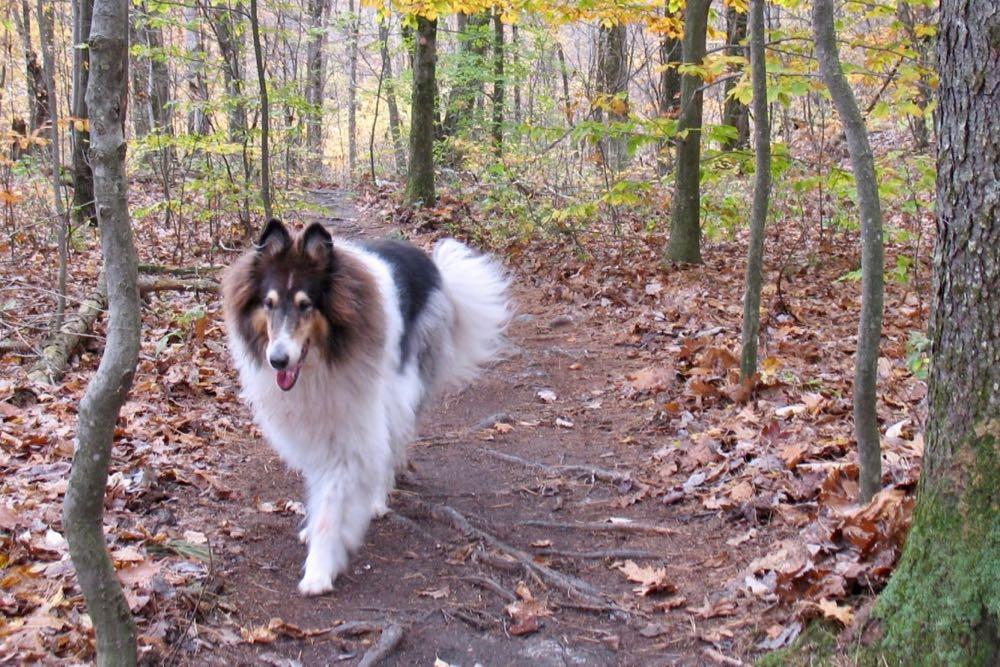 My wife and I didn't really recognize this trait for what it was until someone who had worked with guide dogs pointed it out after Otto had played with her tiny dog. Otto had gotten down on the ground so the dog could jump all around him while they both barked happily. She called it discernment.
Because of this quality -- what I've come to think of as the dog equivalent of kindness -- Otto formed relationships wherever he went. He was very close with our good friends down the street and would often wander over to be with them and their kids (and even their rabbit). Sometimes he'd go visit our next-door neighbors, lounging on their deck with them. He made countless acquaintances on so many walks around Buckingham Pond. And he had a great friendship with his pal Daisy, whom he met when they were both puppies.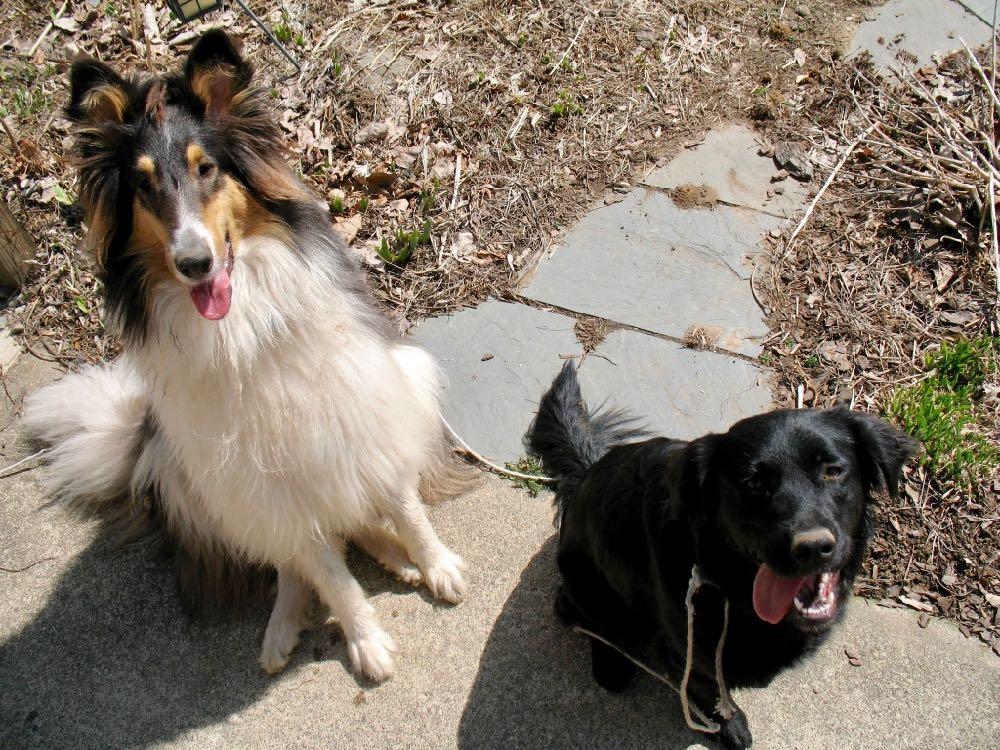 Otto and his pal Daisy. They had a lot of fun together.
A lifelong skeptic of the United States Postal Service, Otto even warmed up to our mailman in his later years. I didn't think I'd ever see that. You know, old dogs and all that...
People, kids, and other animals were drawn to Otto, this big, fluffy, gentle beast. And I think being a collie helped, too. They're not a popular breed right now -- there's a lot of fur, it's true -- and that made him immediately recognizable, a neighborhood celebrity.
Back around when AOA was starting out, a woman stopped my wife and Otto as they were walking at Capital Hills: "Is that Otto from AOA?" It was one of the first times I realized how this thing had grown to reach thousands of people.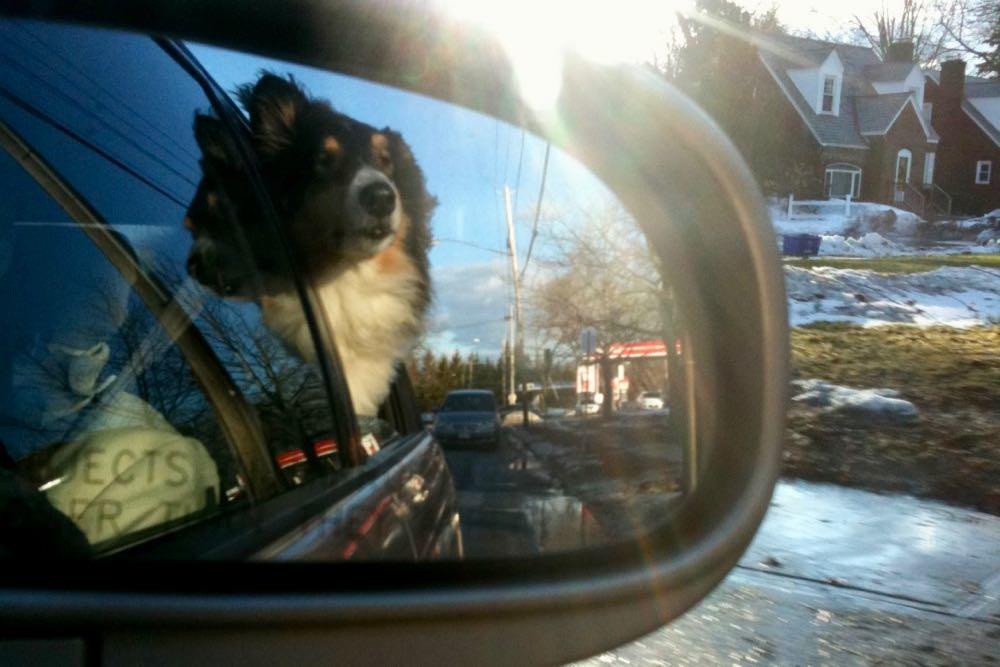 Otto wasn't perfect. He was stubborn, as collies tend to be. And while he was exceptionally good natured and very well behaved, he was something less than obedient, one of the worst dogs in his class. Not because he didn't know the commands -- he just wasn't interested in following them. (We always joked how much smarter he got when a really great treat was involved.) But that also made him funny. He had personality.
When we brought Otto into the vet two weeks ago, we knew something was up. He had suffered from some longterm health issues. The end gathered gradually, then landed suddenly. It was hard to watch the bright light inside of him dim. There was some ugly crying as we sat on the curb in the parking lot of the emergency vet in the middle of the night.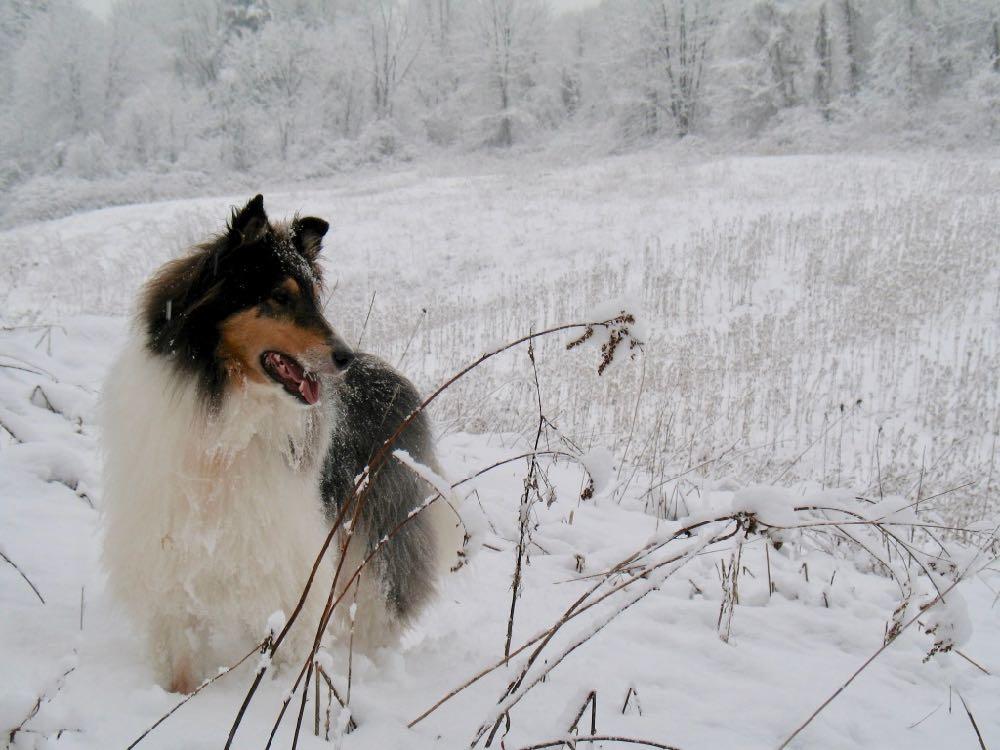 Capital Hills was just about his favorite place in the world.
Otto was such a big part of our everyday lives that now so many things feel a little off, like something's missing. It's just too quiet.
In those moments I try to think of a happy memory. The hours he spent in front of our house vigilantly doing his "job" keeping an eye on our street. The walks at Capital Hills that he enjoyed so much. How he loved pancakes. The snoring under my desk. Listening through the window as neighborhood kids stopped to pet him and talk to him. The joy he brought to so many people.
Otto had a good life. We were lucky to be part of it.
Say Something!
We'd really like you to take part in the conversation here at All Over Albany. But we do have a few rules here. Don't worry, they're easy. The first: be kind. The second: treat everyone else with the same respect you'd like to see in return. Cool? Great, post away. Comments are moderated so it might take a little while for your comment to show up. Thanks for being patient.