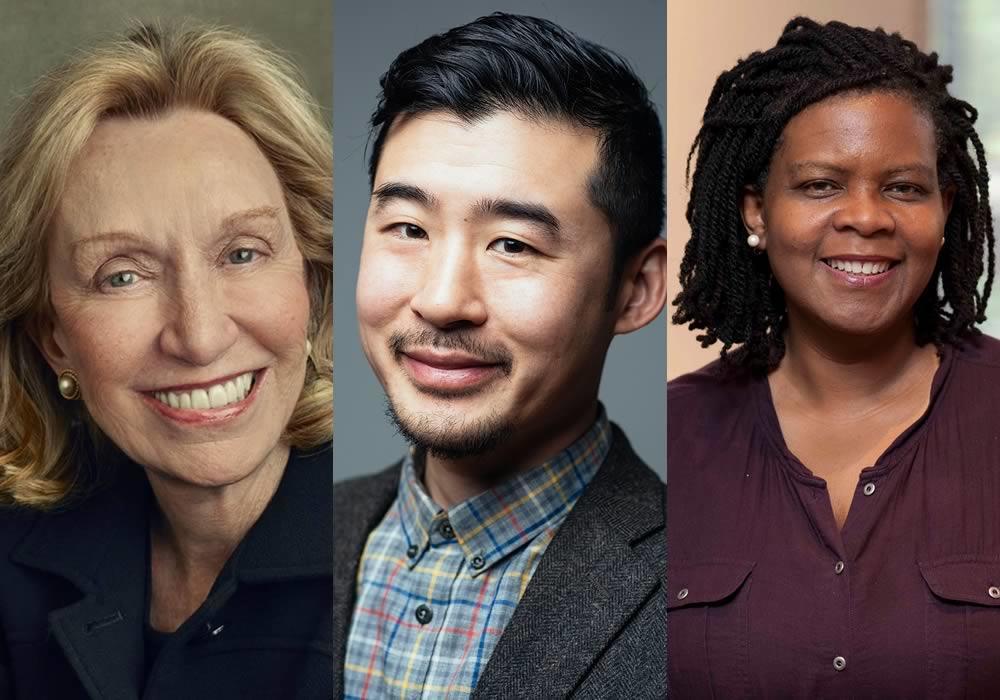 Wiener dogs, famous authors, a story slam, haunted tours, and stand-up from an SNL alum -- just a few things that make up this weekend in the Capital Region.
We've compiled a list of stuff we thought might interest you. Doing something you don't see here? Drop it in the comments so we can all see.
And whatever you're up to, have a fantastic weekend.



Troy Night Out
Friday: The first Troy Night Out of the fall is animal themed with a number of dog friendly events throughout downtown. A few things you can check out:
+ The Arts Center hosts opening receptions for Sliver- Artworks by Anthony Cafritz and the Business of Art series. The Black Box Theater presents Capital Dance Collective with Jorelle Pome and a Super Dark Collective evening exploring the realms of sonic immersion and improv.
+ The Rensselaer County Historical Society opens a new fall exhibit: When I was a Child: The Community Remembers Childhood, containing objects and images related to over 30 lenders and their childhoods.
+ Troy Savings Bank Music Hall hosts an evening of RPI a cappella with the Rusty Pipes, Rensselyrics, Duly Noted, and Partial Credit.
Friday 5-9 pm
Albany Oktoberfest Block Party
Saturday: Wolff's Biergarten hosts the annual Oktoberfest block party in the Warehouse District with food, music, beer, lederhosen, Wiener dog races and more. Saturday 11 am-7 pm -- $15 advance / $20 at the door
Albany Book Festival
Saturday: The first Albany Book Festival will be at UAlbany Saturday. The lineup is absolutely stacked with prominent authors, from Doris Kearns Goodwin to Walter Moseley to Annette Gordon-Reed to Mark Kurlansky to Michael W. Twitty and many others. And Friday evening the new state author and state poet -- Colson Whitehead and Alicia Ostriker, respectively -- will be inaugurated in a public event at UAlbany. Saturday from 10 am-4 pm -- free
StoryHarvest
Saturday: The Sanctuary for Independent Media's annual StoryHarvest is in North Troy's Freedom Square. "Just as farmers reap the harvest, providing sustenance for all, it is time to celebrate all our harvests-the results of seeds sown through art, education, agriculture, tolerance, and everything we do to build strong, healthy, tolerant communities." Food, art, music by Rootbrew, with Jenny Marie and Derrick Horton & The Jay Street Band. Saturday 3-6 pm -- free admission
The Moth StorySLAM
Sunday: Skidmore College hosts a a Moth StorySLAM event at which ten students will each tell a five minute story. Sunday at 7 pm -- free but reservations are required.
Hudson Valley Garlic Festival
Saturday-Sunday: Celebrate all things garlic at the Hudson Valley Garlic Festival in Saugerties. There will be food, a vendor market, music, crafts kids activities and more. Saturday and Sunday 10 am-5 pm -- $10 admission each day (cash only)
New Scotland Ave Restaurant Week
Thursday-Sunday: The first New Scotland Ave Restaurant Week includes a variety of discounts and specials at restaurants along the commercial strip in Albany's Helderberg neighborhood. Nine establishments are participating.
Pets
Paws in the Park
Saturday: The annual Paws in the Park Walk for Animals is at The Joe. It's a fundraiser for the Mohawk Hudson Humane Society. There's a walk around the ball park, contests, prizes, vendors, food, and music. Saturday 10 am -- registration and pledge info
Capital Region Pet Expo
Saturday: ViaPort Rotterdam is hosting a Pet Expo with vendors, an adoption clinic, seminars and demos. Saturday 11 am-3 pm -- free admission
Pets in America
Sunday: University of Delaware history professor Katherine Grier will be at the Albany Institute for a talk about the history of pets in America. "Letters, photographs, print media and artifacts all tell the story of the evolving American love affair with pets, including its growing importance to children." Sunday 2 pm -- free with museum admission
Grape Stomp
Saturday: The Hill at Muza is hosting a Vineyard Grape Stomp, where guests can jump into an 8 foot vat to stomp on 900 lbs of crushable grapes that will be turned into wine. There will also be a speed tasting of wines. Saturday, 2 pm - 6 pm -- free admission
Boo
Capitol Hauntings
Thursday-Saturday: The popular Capitol Hauntings tours have started up for the season at the state Capitol. "The tour lasts about an hour, but the chilling, ghostly tales might haunt you forever." Thursday-Friday 1 pm and 5:30 pm / Saturday 1 pm -- free (but you must make a reservation and they fill up)
Ghosts of Albany
Friday-Sunday: Ghosts of Albany has returned and is offering haunted tours of the downtown Albany. Friday-Sunday -- $20
Ghosts in the Yaddo Garden Tours
Friday: The annual ghost garden tours return at Yaddo in Saratoga Springs. Meet in the Yaddo Gardens parking lot. Friday 5 pm -- $10 / under 12 free
Schuyler Farms Moonlight Corn Maze
Friday-Sunday: Schuyler Farms in Schuylerville has a Wizard of Oz-themed haunted corn maze (there's also a non-haunted version). Friday-Sunday various times -- $8 / under 3 admitted free
Corn maze
Thursday-Sunday: Fort Ticonderoga corn maze is open for the season. The maze is two miles of winding trails of corn stalks. Thursday-Sunday 10 am-5 pm (last entry at 4:30 pm) -- various prices
Saratoga Giant Pumpkinfest
Sunday: The Lincoln Bathhouse at Saratoga Spa State Park hosts the Saratoga Giant Pumpkinfest. Growers compete for the largest pumpkin of the season. Sunday 9 am-5 pm -- free admission
Saratoga County Showcase of Homes
Saturday-Sunday: It's the final weekend of the Saratoga County Showcase of Homes. It's a self-guided tour of new homes decorated by some of the region's top designers and suppliers. Friday and Saturday 11 am-5 pm -- $20
Music
Thursday: The High Kings at The Egg
Irish ballads. 7:30 pm -- $34.50 and up
Thursday: 1964: The Tribute at Troy Music Hall
Beatles tribute. 7:30 pm -- $29 and up
Thursday: Dwayne Dopsie & The Zydeco Hell Raisers at The Linda
"Although inspired by tradition, Dwayne has developed his own high energy style that defies existing stereotypes and blazes a refreshingly distinct path for 21st century Zydeco music." 8 pm -- $20
Friday: Sepiatonic at The Hollow
"Sepiatonic is a vaudeville-inspired dance and music experience. We feature original live and electronic music, focusing on electro-swing, but extending out into further realms of balkan beats, hip-hop, funk, and more." 9 pm -- $15 ahead / $18 at door
Saturday: Zac Brown Band at SPAC
Country star. 7 pm -- $35 and up
Saturday: Juice WRLD at The Palace
Hip hop. With: Lil TJay and Johnny2Phones. 8 pm -- $37.50 and up
Saturday: Angel Olsen at MASS MoCA
"Shut up, kiss me, hold me tight." With: Julianna Barwick. 8 pm -- $30 ahead
Saturday: John Vanderslice at Opalka Gallery
A living room show (so to speak). 8 pm -- $20
Saturday: Over The Rhine at The Egg
Americana. (Named after a neighborhood in Cincinnati.) 8 pm -- $29.50
Saturday: The Weepies at Troy Music Hall
Acoustic show. 8 pm -- $29
Saturday: Milky Chance at Upstate Concert Hall
Alt folk rock. With: Jeremy Loops. 8 pm -- $30 ahead / $33 day of
Saturday: Time for Three at Caffe Lena
"The groundbreaking, category-shattering trio Time for Three (Tf3) transcends traditional classification, with elements of classical, country western, gypsy and jazz idioms forming a blend all its own." 8 pm -- $35
Saturday: Lara Hope and The Ark-Tones
Rockabilly. 8 pm -- $15
Saturday: Formula 5 at The Hollow
Jam. With: Bird Jazz, Swimmer. 8 pm -- $12
Saturday: Groovestick at Parish Public House
Album release show. With: Victory Soul Orchestra. 8 pm -- $10 ahead / $13 day of
Sunday: The Struts at Upstate Concert
Alt rock. With: White Reaper, Spirit Animal. 7:30 pm -- $19 ahead / $24 day of
Sunday: Dylan Perillo Orchestra at Caffe Lena
"The 12-piece group sounds like a big band straight out of the 1920s, yet handles jazz classics with a freshness that makes the listener believe they just wrote this material yesterday." 7 pm -- $22
Stage
Women of Color in the Arts Expo
Thursday-Saturday: Lotus & Bamboo Productions and Albany Barn present a production of For Colord Girls Who Have Considered Suicide When the Rainbow is Enuf -- a choreopoem by Ntozake Shange. On Friday and Saturday there's also a Women of Color in the Arts Expo, including art exhibit, music and vendors, light passed hors d'ouvres by 677 Prime and a cash bar. Friday and Saturday doors open at 5:30 pm, show at 6 pm -- $18-$30
Catastrophe Carnivale: An Evening of Beckett Shorts
Friday-Sunday: Troy Foundry Theater presents Catastrophe Carnivale: An Evening of Beckett Shorts in the Gasholder Building in Troy.
Friday and Saturday 8 pm, Sunday 2 pm -- $18 / $15 seniors / $10 students
The Royale
Friday-Sunday: The Royale continues at The Rep this weekend. "Jay 'The Sport' Jackson needs one more win to become heavyweight champion of the world, but in the Jim Crow reality of 1905 America, his greatest opponent may not be in the ring. Inspired by the true story of trailblazing boxer Jack Johnson, The Royale bristles with the thrilling rapid-fire dialogue and rhythmic punctuation of playwright Marco Ramirez (Netflix's Daredevil, Orange is the New Black)." Friday-Sunday various times -- $20 and up
Biloxi Blues
Friday-Sunday: Curtain Call Theater presents Neil Simon's classic Biloxi Blues. Thursday-Saturday various times -- $25
Reality Trippin'at Mopco
Sunday: Black Diamond Group Presents Reality Trippin', a selection of poetry, scenes, music and songs to honor black history and spread love for the people that make up the black family/community. Sunday 7-9 pm -- $15
In the Heights
Thursday-Sunday: Schenectady Light Opera Company presents Hamilton creator Lin-Manuel Miranda's first Tony Award-winning play, In The Heights. It's the story of the residents of a mostly Latino Washington Heights neighborhood on the verge of gentrification. SOLD OUT
Comedy
Tim Meadows
Friday: SNL alum Tim Meadows brings his stand-up act to Cohoes Music Hall. Friday8 pm -- $25-$35
Maestro
Friday: MopCo presents Maestro, an elimination tournament in which improvisors compete against each other Friday 8 pm -- $10 / $6 for students and seniors
Wali Collins
Friday-Saturday: NYC comedian Wali Collins brings his stand-up act to The Comedy Works in Saratoga Springs. Saturday and Sunday various times and prices
Josh Blue
Friday-Saturday: Josh Blue (Comedy Central's Mind of Mencia) performs at The Albany Funny Bone. Blue is a comedian and U.S. Paraolympic Soccer player. Friday and Saturday various times and prices
Film
Drive-ins
Here's what's playing at the drive-ins:
+ Malta: Screen 1: Night School, BlacKkKlansman | Screen 2: The House with the Clock in its Walls, Alpha
+ Hollywood: The House with a Clock in its Walls, Mama Mia: Here We Go Again
+ Jericho Drive-in: The House with a Clock in its Walls, Jurassic World: Fallen Kingdom
Museums/galleries/talks/walks
Silent Sky
Thursday: CapSci, miSci, and the Dudley Observatory are teaming up for a staged reading of Silent Sky at miSci in Schenectady. "Blending science, humor, and romance, "Silent Sky" tells the compelling, true story of celebrated astronomer Henrietta Swan Leavitt and her fellow female colleagues at the Harvard Observatory, and how they rose above the male-driven, turn-of-the-century world of science to make their way into history." After the reading the Dudley Observatory's new 14" Schmidt-Cassegranian telescope will be open for stargazing. Thursday 7 pm -- free with museum admission
Death Cafe
Saturday: Albany Rural Cemetery hosts a Death Cafe, a discussion of death with tea and cookies. Bring your own mug. Saturday 1-2:30 pm -- free

Jonathan Santlofer
Sunday: Northshire Bookstore hosts a conversation with memoirist Jonathan Santlofer and Beverly Donofrio. Sunday 5 pm -- free
State Museum
The State Museum has opened the second phase of its Enterprising Waters: New York's Erie Canal exhibit.
Opalka Gallery
The Opalka Gallery on the Sage Albany campus has Sharon Bates: Exhibit B on display.
Albany Institute
The Albany Institute of History & Art has Thomas Cole's Paper Trail, Birds & Beasts: The Scary, Magical, and Adorable Animals of the Albany Institute, and A Menagerie of Whimsey: The Art of William B. Schade.

The Fields Sculpture Park
The Art Omi Fields Sculpture Garden has its summer exhibition on display. It's free and open to the public.
Saratoga Auto Museum
The Saratoga Auto Museum in Spa State Park has a cars of the 1950s exhibit.
USS Slater
The USS Slater is still open for the season.
Markets
Wedding Flea Market
Sunday: Takk House in Troy hosts a Wedding Flea Market at which you can buy wedding related products from newlyweds to reuse for your own wedding. No businesses, just people with reusable wedding items. Sunday noon- 4pm -- $5 admission.
Pass it On Sale
Friday-Sunday: The popular Pass it on Kids Sale returns to the SportsPlex of Halfmoon this weekend. The event features tens of thousands of "new and gently worn" children's items across 60,000 square feet. (Sunday is half-price day.) Saturday 8 am-8 pm, Sunday 8 am-2 pm -- admission is free.
Warrensburg Garage Sale
Saturday-Sunday: The "world's largest garage sale" returns to Warrensburg this weekend, with more than 500 vendors stretching the length of Main Street and throughout many Warrensburg neighborhoods. Antiques, memorabilia, clothing furniture, kids stuff and more. Saturday and Sunday 9 am-dusk
Farmers markets
+ The Troy Waterfront Farmers Market is outdoors on River Street. Saturday 9 am-2 pm
+ The Delmar Farmers Market is outside at Bethlehem Central Middle School. Saturday 9 am-1 pm
+ The Saratoga Farmers' Market is outside at High Rock Park. Saturday 9 am-1 pm
+The Colonie Farmers' Market is at The Crossings. Saturday 9 am-1 pm
+ The South End Healthy Market opens its season at the Capital South Campus Center. Saturday 10 am-3 pm
+ The Schenectady Greenmarket is outdoors around City Hall. Sunday 10 am-2 pm
+ The Spa City Farmers' Market is outside at the Lincoln Baths. Sunday 10 am-2 pm.
Troy Makers Market
Saturday: Local craft vendors will display and sell wares at the Troy Makers Market in conjunction with the Troy Waterfront Farmers Market. Saturday 9 am to noon
The Albany Institute of History and Art, MopCo, and Mohawk Hudson Humane advertise on AOA. And AOA is a media sponsor of SLOC.
Say Something!
We'd really like you to take part in the conversation here at All Over Albany. But we do have a few rules here. Don't worry, they're easy. The first: be kind. The second: treat everyone else with the same respect you'd like to see in return. Cool? Great, post away. Comments are moderated so it might take a little while for your comment to show up. Thanks for being patient.