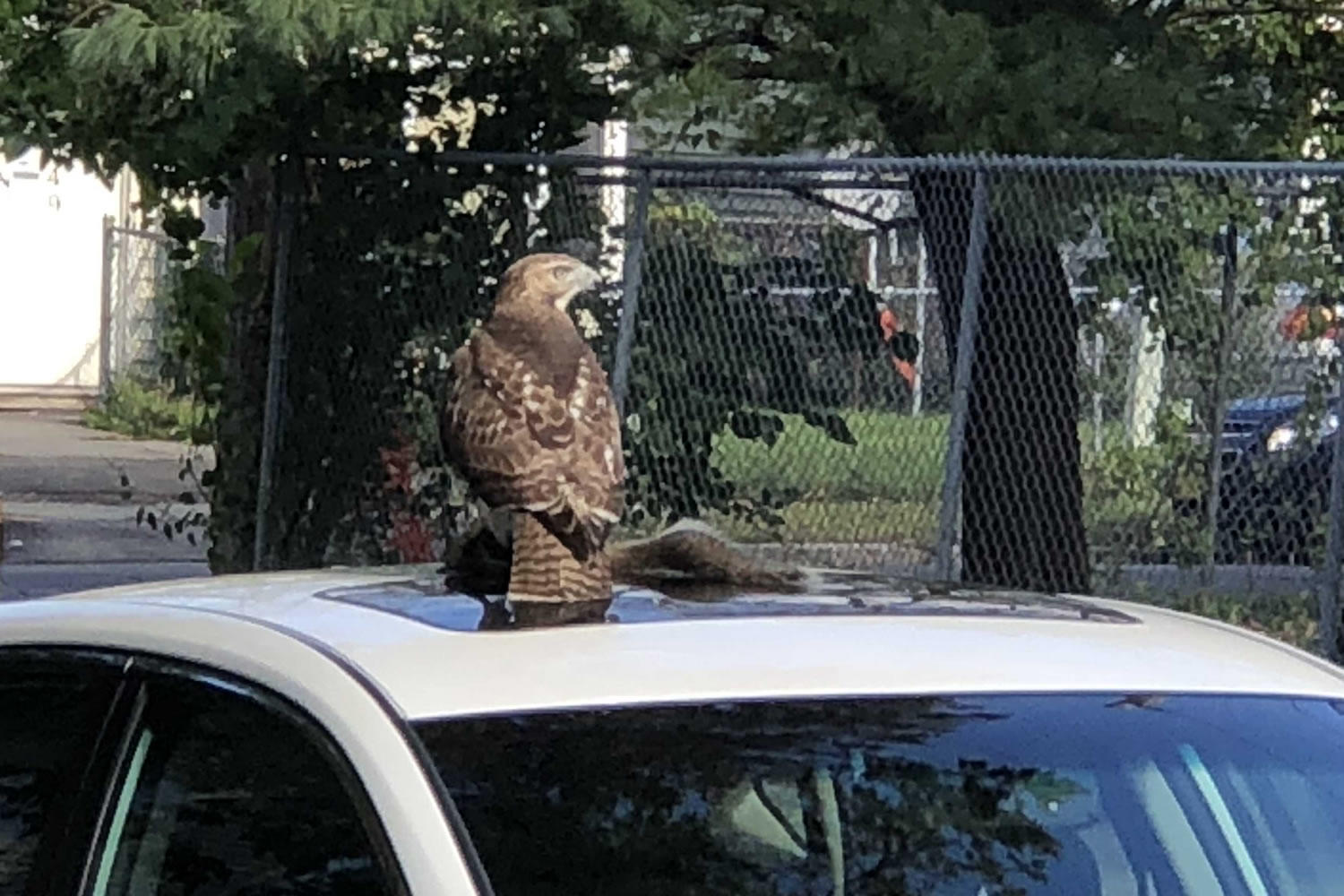 Margaret sent along this pic: "I saw this on Lark Street [Tuesday] between Clinton and Sheridan streets. Awesome urban hunter. Poor squirrel."
We've been surprised how often we've seen hawks hunting for squirrels in various Albany neighborhoods. Two years ago a hawk swooped right by while we we were walking along Myrtle Ave in Pine Hills, narrowly missing a squirrel in the street. But on two other occasions we've seen hawks successfully grab their prey.
Seeing that happen always instills a sense of awe at the speed and silence involved -- mixed with a tiny bit of "hmm, maybe next time it's me."
If the hawks and crows ever join forces, it's over.
Also: Someone really should have explained to the bird that Hawk Street is a few blocks over.
(Thanks, Margaret!)
Hi there. Comments have been closed for this item. Still have something to say? Contact us.