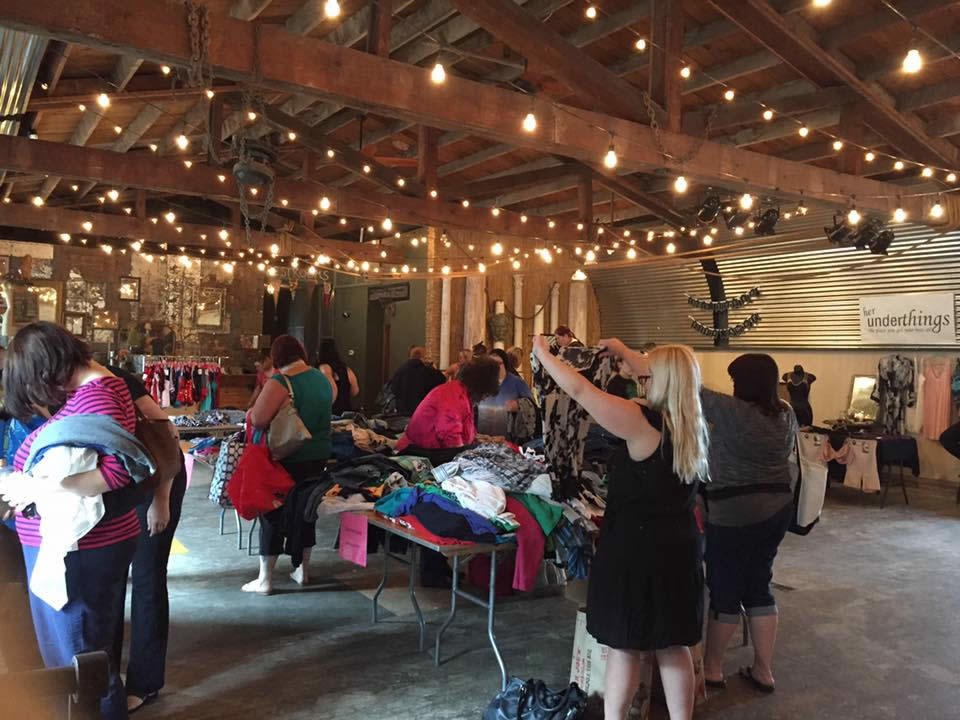 The semin-annual Queen Size Swap returns to The Hangar in Troy this Sunday, October 21.
It's a clothing swap. About blurbage:
Queen Size Swap is a plus size clothing swap for folks in and around the 518. They are the perfect reason to clean out your closest and get rid of those clothes you no longer wear while going home with some great new-to-you items! QSS include sizes 10/12 and up. Clothing to swap should be clean with no rips or stains. All seasons welcome! Accessories also accepted and shoes of any size! ...
Queen Size Swaps are body and size-positive event! All genders welcome. The events are handicap friendly and 100% accessible. ...
The remaining clothing and shoes from events are donated to the Interfaith for the Homeless clothing pantry.
Here's how the swap works. It's not person to person -- items go on tables and then people take what they want, first come, first serve.
The swap is Sunday from 11 am to 2 pm. Admission is $10 ahead / $15 at the door.
photo via Queen Size Swap