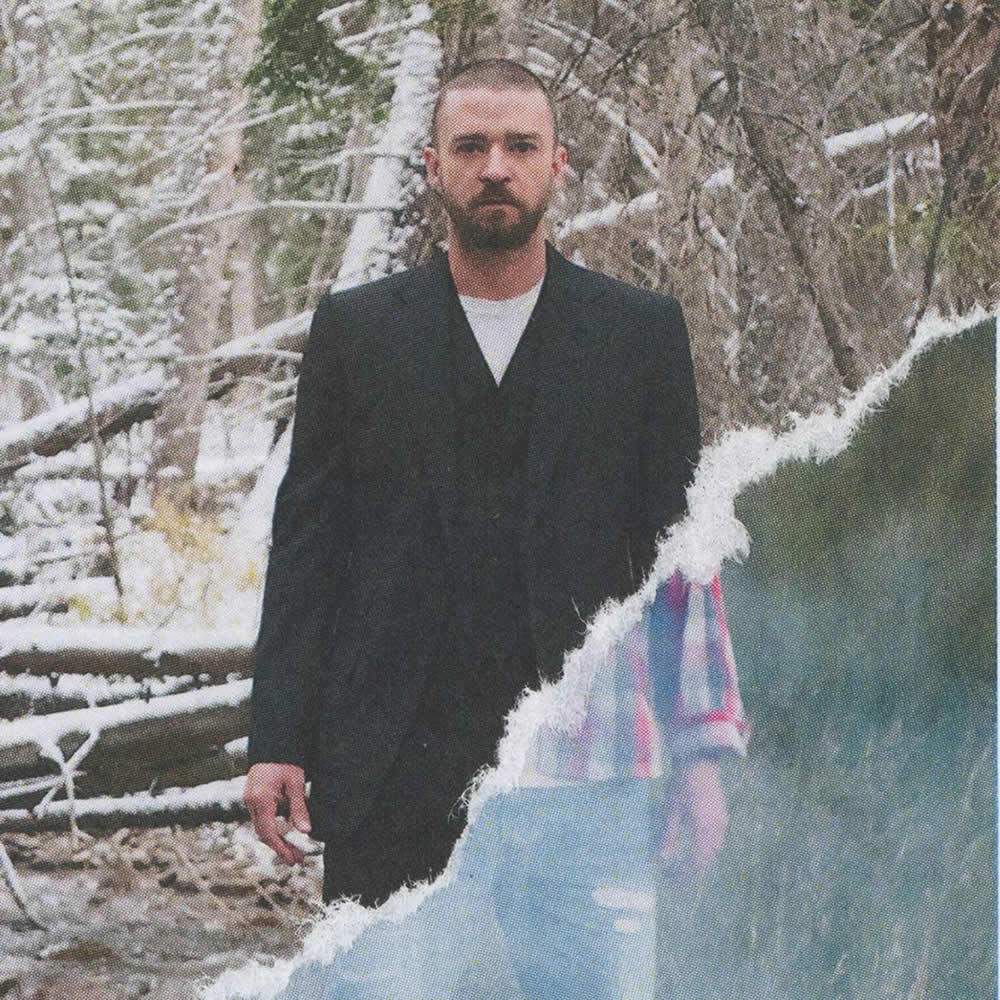 It's the weekend. Pass the cider donuts, grab a pumpkin spice something, and pick a few things to do from our list below.
Planning something you don't see here? Share it with the rest of the crowd in the comment section. And whatever you're up to, have a fantastic weekend.



Film festivals
Film Columbia
Friday-Sunday: The annual Film Columbia festival kicks off this weekend in Chatham. As in years past the schedule includes a bunch of films that are already getting attention because of screenings at other festivals and/or they're eagerly awaited because of stars or directors involved. Many of the screenings will sell out, so getting tickets in advance is recommended. There's an opening party on Saturday and events continue through the week. Friday-October 28 -- various times and prices
Adirondack Film Festival
Thursday-Sunday: The Wood Theater in Glens Falls hosts the Adirondack Film Festival this weekend, with screenings, parties, panels and special events. Thursday-Sunday various times -- $30-$75
Asbury Shorts Film Concert
Saturday: The Asbury Shorts film festival comes to The Linda, featuring a slate of independent comedy, drama, documentary and experimental films by directors from around the world. Saturday 8 pm -- $12
Roller Derby
Saturday: The Albany All Stars take on Cape Cod Roller Derby at the Albany Capital Center. Saturday 7 pm -- $12 / $5 for kids under 12
Synthesis
Saturday: Electric City Couture, Samson Contompasis, and Maria Brink host Synthesis at Lark Hall in Albany, featuring fashion by Etrice, an art installation by Alyssa Objio, pop-up gallery with artist Ellis Gallagher and music by KXRBVN and DJ Nate da Great. Saturday 7:30 pm -- free admission, but you need to reserve a space
Halloween
Hounds of Halloween II: Return of the Costumed Dogs
Saturday: Olde English Pub hosts Hounds of Halloween II, a Halloween event for dogs and their people. Dogs in Halloween costumes will stroll around Downtown Albany trick-or-treating at participating businesses. Saturday 10 am-2 pm -- suggested donation $5
Hands On Halloween
Saturday: The Arts Center of The Capital Region hosts Hands on Halloween, a day of Halloween events in downtown Troy including costume making, a parade, and trick-or-treating at neighborhood shops and businesses. Saturday 11 am-4 pm -- free admission
Trunk or Treat
Saturday: The Saratoga Regional YMCA hosts a Trunk or Treat celebration in its parking lots. Decorate your trunk and hand out treats to trick-or-treaters. Saturday 2-4 pm -- free admission
Spooky

Capitol Hauntings
Thursday-Saturday: The popular Capitol Hauntings tours continue at state Capitol. "The tour lasts about an hour, but the chilling, ghostly tales might haunt you forever." Thursday-Friday 1 pm and 5:30 pm / Saturday 1 pm -- free (but you must make a reservation and they fill up)
Historic Haunted Pub Crawl
Thursday: Historic Albany Foundation, Ten Broeck Mansion, and The Original Albany Ghost Tour have joined up for a series of historic haunted pub crawls. It starts with a ghost tour of the Ten Broeck Mansion and then heads to a trio of downtown pubs with stories along the way. Thursday 5:30 pm, 6:15 pm, 7 pm -- $25
Stockade Candlelight Walking Tour
Friday: The Schenectady County Historical Society hosts a candlelight walking tour of the city's Stockade neighborhood revealing its haunting past. Friday 7 pm -- $12
Schuyler Mansion: Spectres, Strange Sights and Visions
Saturday: The Schuyler Mansion hosts Spectres, Strange Sights and Visions, an evening of ghosts stories around a campfire and a look at 18th century beliefs in ghosts, specters, and apparitions. Saturday 6:30 pm - reservations required / suggested donation $10
Ghosts of Albany
Friday-Sunday: Ghosts of Albany has returned and is offering haunted tours of the downtown Albany. Friday-Sunday -- $20
Ghosts in the Yaddo Garden Tours
Friday: The annual ghost garden tours return at Yaddo in Saratoga Springs. Meet in the Yaddo Gardens parking lot. Friday 5 pm -- $10 / under 12 free

Haunted Saratoga Ghost Tours
Friday-Saturday: Take a haunted ghost tour of Saratoga Springs. Friday and Saturday 7 pm-9:30 pm -- $20
Schuyler Farms Moonlight Corn Maze
Friday-Sunday: Schuyler Farms in Schuylerville has a Wizard of Oz-themed haunted corn maze (there's also a non-haunted version). Friday-Sunday various times -- $8 / under 3 admitted free
Corn maze
Thursday-Sunday: Fort Ticonderoga's corn maze is open for the season. The maze is two miles of winding trails of corn stalks. Thursday-Sunday 10 am-5 pm (last entry at 4:30 pm) -- various prices
Waterford Rural Cemetery Ghost Hunt
Saturday: Waterford Rural Cemetery hosts a family-friendly paranormal investigation by the Albany Paranormal Society. Saturday 9-11pm SOLD OUT
Music
Thursday: Kathy Mattea at Troy Music Hall
An evening with. 7:30 pm -- $29 and up
Thursday: Bumpin Uglies at The Hollow
Reggae. With: Victory Soul Orchestra. 9 pm -- $15
Thursday: Elizabeth Cook at Caffe Lena
Nashville singer/songwriter. With: Caleb Caudle. 7 pm -- $24
Friday: Carla Cooke: The Ultimate Sam Cooke Experience
Daughter of Sam. 8 pm -- $20
Friday: Melvin Seals and JGB at Putnam Place
"JGB and Melvin Seals bring an intuitive, expressive style, soul, spontaneity and remarkable chops to the Jerry Garcia Band table." 8 pm -- $20
Friday: Chandler Travis Three-O at Caffe Lena
With: Kami Lyle. 8 pm -- $20
Saturday: Justin Timberlake at TU Center
His "Man Of The Woods" tour. 7:30 pm -- $53.50 and up
Saturday: Dirty Heads at Upstate Concert Hall
Alt rock/ska/reggae. With: Jukebox The Ghost, Just Loud. 8 pm -- $30.50 ahead / $32 day of
Saturday: Jane Monheit & Frank Vignola play Bernstein with the John DiMartino Trio at The Egg
"Celebrate the music of Leonard Bernstein on the occasion of the legendary composer's centenary in 2018 with music from West Side Story, On the Town, Candide and more." 8 pm -- $34
Saturday: Golden Oldies Spectacular at Proctors
Six acts headlined by The Letterman. 7 pm -- $39.75
Saturday: The Black Feathers at Caffe Lena
Americana from the UK. 8 pm -- $18
Saturday: Shareef Keyes & The Groove at MASS MoCA
Funk. 8 pm -- $16 ahead / $26 day of
Sunday: Bach Bliss at Troy Music Hall
"This performance features the unique sound of The Boy Choristers of The Cathedral of All Saints surrounded by the exceptional voices of Albany Pro Musica, over beautiful accompaniment performed by ACRONYM on period instruments in the legendary acoustics of Troy Savings Bank Music Hall." 3 pm -- $25 and up
Sunday: Schenectady Symphony Orchestra at Proctors
Tribute To Leonard Bernstein. 3 pm -- $15 and up
Sunday: Ezekiel's Wheels at Lucky Strike Jupiter Hall
Klezmer. 2 pm -- $25 ahead / $30 at door
Sunday: Joywave + Sir Sly at Upstate Concert Hall
Indie rock. With: Flora Cash. 7:30 pm -- $20 ahead / $23 day of
Sunday: Stephane Wrembel at Caffe Lena
Gypsy jazz. 7 pm -- $25
Stage
Sleepy Hollow
Saturday: Capital Rep presents a modern take on The Legend of Sleepy Hollow intended for young audiences. Saturday 11 am -- $11 / $9 under 17
Young Frankenstein
Saturday-Sunday: Home Made Theater presents Young Frankenstein, the musical version of the Mel Brooks film. Saturday 7:30 pm and Sunday 2 pm -- $26-$29
The Madwoman of Chaillot
Friday-Sunday: Schenectady Civic Players presents The Madwoman of Chaillot. Friday-Sunday various times -- $20
Menopause The Musical
Thursday-Sunday: Proctors presents Menopause the Musical. Thursday-Sunday various times -- $50-$60
Comedy
Todd Barry
Friday-Saturday: Todd Barry headlines at The Comedy Works. Friday and Saturday various times and prices
Randy Rainbow
Saturday: Comedian Randy Rainbow, famous for his YouTube videos and political parodies, brings his tour to The Egg. (It looks like this show is close to being sold out.) Saturday 7 pm -- $29 and up
Brian Regan
Saturday: Tonight Show regular Brian Regan brings his stand-up act to Albany's Palace Theater. Saturday 8 pm -- $32 and up
The Mopco Family Improv Show
Saturday: The Mop & Bucket Company presents a family friendly improv show. Songs, games, and stories all based on audience suggestion. Saturday 3:30 pm-5 pm -- $10 / $5 for kids
Spontaneous Broadway
Saturday: Spontaneous Broadway returns to the Mop & Bucket Company. Act I is a mock Broadway backers audition, where improvisors make up songs based audience suggestions. In act II, the audience's favorite tune from the first act becomes a full musical, complete with props, costumes and a reprise of the improvised song. A different show every week. Saturday 8 pm -- $10 / $6 for students and seniors
Film
The Freshman
Thursday: The Pine Hills Film Colony is screening Harold Lloyd's 1925 silent classic The Freshman at Steamer 10 Theater. Thursday 7 pm -- $10
SlowMeDown
Thursday-Friday: EMPAC continues the US premiere of Maria Hassabi's SlowMeDown, which was commissioned for the venue's 10th anniversary." Partially filmed while Hassabi and her dancers were in residence this spring, the work features material from Hassabi's live installation, STAGING (2017), which was presented internationally in public spaces, museums, and exhibition contexts. Blending collage and post-production effects, SlowMeDown builds a hyper-real frame that augments this footage and participates in the construction of what Hassabi calls a 'performative surreality.'" Monday-Friday noon-5 pm -- free
King Lear
Sunday: The Spectrum is screening the National Theater Live version of Shakespeare's King Lear, starring Ian McKellen. Sunday 11 am -- $15
Drive-ins
Here's what's playing at the drive-ins:
+ Malta: Screen 1: Halloween, Night School | Screen 2: Goosebumps 2: Haunted Halloween, Venom
+ Jericho Drive-in: Halloween, Night School
Literary Legends Gala
Saturday: The Howe Branch of the Albany Public Library hosts the annual Literary Legends Gala. This year the gala honors local authors and scholars Alice P. Green and Frankie Y. Bailey. Saturday 7 pm -- $75
Museums/galleries/talks/walks
Amy Wallen
Thursday: Memoirist/novelist Amy Wallen will be at UAlbany as part of the NYS Writers Institute visiting writers series. "Amy Wallen grew up in Nigeria, Bolivia, Peru and elsewhere, the daughter of a blue-collar Southern father employed as an exploratory driller by the oil industry. Her memoir, When We Were Ghouls (2018), is an attempt to recover the elusive memories of her unusual childhood." Thursday 4:15 pm, uptown campus, Science Library -- free
Resilience: The Biology of Stress and the Science of Hope
Thursday: The Sanctuary for Independent Media in Troy is hosting a screening the documentary Resilience: The Biology of Stress and the Science of Hope. After the screening, Urban Grief -- an org that "works to increase awareness about the emotional and mental health impact that results from exposure to violence and death" -- will be hosting a a panel discussion on the subject of trauma and resilience. Thursday 5 pm -- free
Dirt
Thursday: The Albany Pine Bush Discovery Center hosts a talk about "lichens, mosses, cyanobacteria and algae that bind together surface soil" in the Northeast. Thursday 6:30 pm -- free
Automating Inequality
Friday: Virginia Eubanks will be at the University Club in Albany to talk about her much-praised book Automating Inequality: How High-Tech Tools Profile, Police and Punish the Poor. It's part of the NYS Writers Institute visiting writers series. Eubanks is an associate professor of political science and women's studies and Troy resident. Friday 7 pm -- free
Wynantskill stream / Albany Rural Cemetery tour
Saturday: The Hudson Mohawk Industrial Gateway Society hosts a tour along Troy's Wynantskill stream, considered the birthplace of the modern American iron industry. Then the tour goes to the Albany Rural Cemetery to visit the gravesite of three of the early ironmasters: Erastus Corning, John Flack Winslow, and Henry Burden. Saturday 1 pm -- $20 (reservations required)
From the Hudson to the Nile: New York Archaeologists in Egypt
Saturday: The Albany Institute hosts Dr. Peter Lacovara of the Ancient Egyptian Heritage and Archaeology Fund for a talk on New York Archaeologists in Egypt. Saturday 2 pm -- free with museum admission
The Last Ghost
Saturday: Local YA author Jamie Blake will host a talk and signing of her latest book, The Last Ghost, at The Book House of Stuyvesant Plaza. Saturday 3 pm -- free admission
State Education Building Tour
Saturday: Take a free tour of the NYS Education Building. Saturday 12:30 pm and 2:30 pm -- free (pre-registration required)
Fashion and Feathers
Sunday: Albany Institute of History and Art curator Diane Shewchuk and and Jeremy Kirchman, curator of orinthology at the State Museum, host a show and tell with feather-trimmed Victorian hats, folding fans, and fashion from the Albany Institute's collection. Sunday 2 pm -- free with museum admission
U.S. Senate Candidates Debate
Sunday: Skidmore College is hosting a debate between Kirsten Gillibrand and Republican challenger Chele Farley at the Zankel Music Center. Sunday at 7 pm -- FULL
2018 Artists of the Mohawk Hudson Region
Ongoing: The 2018 Artists of the Mohawk Hudson Region exhibition is now open at the UAlbany Art Museum. "The exhibition focuses on contemporary artists living and working within a 100-mile radius of the Capital Region and rotates annually among the University Art Museum, the Albany Institute of History & Art, and The Hyde Collection in Glens Falls." This year's is Jean Shin. There's an artists' reception this Friday from 5-8 pm. on display through December 8
Amazon experience
Saturday: Via Aquarium in Rotterdam opens a new "Amazon Experience" exhibit designed to mimic the winding rivers of Amazon with schools of piranha, poisonous frog,s and more species of aquatic life found only in the Amazon River system.
State Museum
The State Museum has opened the second phase of its Enterprising Waters: New York's Erie Canal exhibit.
Albany Institute
The Albany Institute is currently exhibiting Thomas Cole's Paper Trail, Birds & Beasts: The Scary, Magical, and Adorable Animals of the Albany Institute, and A Menagerie of Whimsey: The Art of William B. Schade.
The Fields Sculpture Park
The Art Omi Fields Sculpture Garden is a good place for a walk in autumn. It's free and open to the public.
Saratoga Auto Museum
The Saratoga Auto Museum in Spa State Park has a cars of the 1950s exhibit.
USS Slater
The USS Slater is still open for the season.
Making Strides Against Breast Cancer Walk
Sunday: The Making Strides Against Breast Cancer Walk is in Washington Park. It is a non-competitive 5k walk. "We all walk together, but our event is not a race. Stop whenever you want or need to. You absolutely do not need to complete the entire walk if you are unable. The walk concludes when the final walker crosses the finish line." (See also: road closures and parking restrictions connected to this event.) Sunday check-in 10 am / opening ceremony 11:30 am
Restaurant weeks
Colonie Restaurant Week
Thursday-Sunday: Participating restaurants are offering meals for $20 or $30 for Colonie Restaurant Week.
Capital Region Pink Restaurant Week
Sunday: Sunday is the first day of Pink Restaurant Week in the Capital Region. Participating restaurants are raising funds to fight breast cancer.
Markets
Farmers markets
+ The Troy Waterfront Farmers Market is outdoors on River Street. Saturday 9 am-2 pm
+ The Delmar Farmers Market is outside at Bethlehem Central Middle School. Saturday 9 am-1 pm
+ The Saratoga Farmers' Market is outside at High Rock Park. Saturday 9 am-1 pm
+The Colonie Farmers' Market is at The Crossings. Saturday 9 am-1 pm
+ The South End Healthy Market is at the Capital South Campus Center in Albany. Saturday 10 am-3 pm
+ The Schenectady Greenmarket is outdoors around City Hall. Sunday 10 am-2 pm
+ The Spa City Farmers' Market is outside at the Lincoln Baths. Sunday 10 am-2 pm.
Troy Makers Market
Saturday: Local craft vendors will display and sell wares at the Troy Makers Market in conjunction with the Troy Waterfront Farmers Market. Saturday 9 am to noon
Really Really Free Market
Sunday: The Social Justice Center in Albany hosts the Really Really Free Market. "Come make connections with your local community and neighborhoods. Find anything you might need--appliances, clothes, toys, housewares, toiletries, electronics, and more--all for free!" Sunday noon-5 pm -- free admission
Comic and Toy Show
Sunday: The Red Lion in Albany hosts a Comic and Toy show with comics, cosplay, collectables, toys, vendors and special guests. Sunday 10 am-5 pm -- $5
The Albany Institute of History and Art, MopCo, and Randy Rainbow show at The Egg advertise on AOA.
Say Something!
We'd really like you to take part in the conversation here at All Over Albany. But we do have a few rules here. Don't worry, they're easy. The first: be kind. The second: treat everyone else with the same respect you'd like to see in return. Cool? Great, post away. Comments are moderated so it might take a little while for your comment to show up. Thanks for being patient.