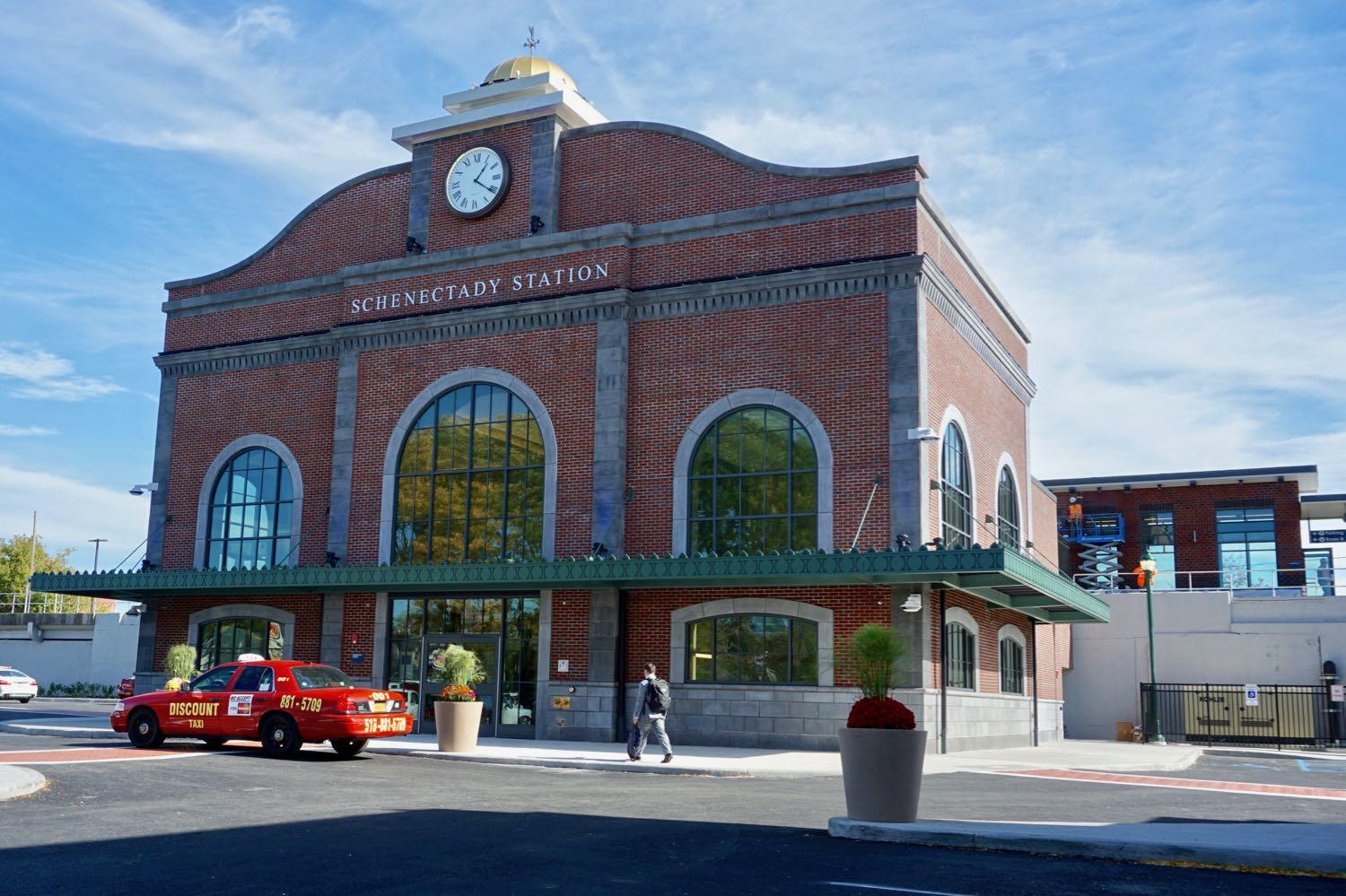 In a bit of a surprise the new Schenectady train station opened this past Wednesday, a few weeks ahead of the announced schedule. The $23 million station is the replacement for the old 1970s station that was demolished last year.
We had a few free minutes in downtown Schenectady today, so we stopped by to gawk at the station. It's small, but nice. And it has that new station smell.
We've included a handful of photos if you'd like to have a look.
The design is said to be inspired by the old-old Schenectady train station -- Schenectady Union Station, the one built in 1910 -- that was knocked down in 1971. For a while Schenectady's train service was moved to a stop in Colonie. See Carl's history of the demise of the old-old station.
As nice as the new station is, the best thing about it might be its location downtown just off the corner of Erie Boulevard and State Street. Of the Capital Region's four core cities, Schenectady is the only one that still has an operating train station right in its downtown. It's a reminder of what could have been for a place like Albany.
It's kind of great that you can walk to a train in the heart of Manhattan, say, and hop off right in downtown Schenectady and walk to a destination there.
Look up
Photos are at the top in large format -- click or scroll all the way up.
Hi there. Comments have been closed for this item. Still have something to say? Contact us.