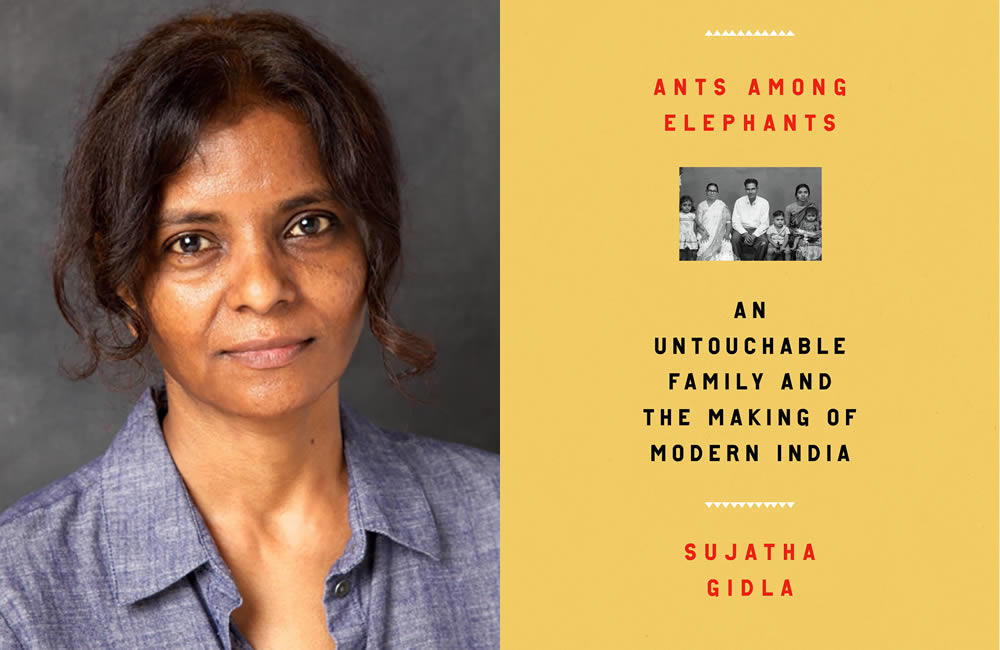 Here are a few things to keep in mind, look forward to, or keep busy with this week, from the weather (chilly), to spooky tours, to films, to science, to politics, to music...



Weather
Here's the paraphrased
forecast
for this week:
Monday: Sunny and 50.
Tuesday: Cloudy, maybe rain. Around 50.
Wednesday: Some sun and 47.
Thursday: Sun and 41.
Friday: Sunny and 45.
A bit chillier than typical for late October.
Spooky
Capitol Hauntings
Monday-Saturday: The popular Capitol Hauntings tours have started up for the season at the state Capitol. "The tour lasts about an hour, but the chilling, ghostly tales might haunt you forever." The tours have been extended through November 2. Monday-Friday 1 pm and 5:30 pm / Saturday 1 pm -- free (but you must make a reservation and they fill up)
Historic Haunted Pub Crawl
Tuesday and Thursday: Historic Albany Foundation, Ten Broeck Mansion, and The Original Albany Ghost Tour have joined up for a series of historic haunted pub crawls. It starts with a ghost tour of the Ten Broeck Mansion and then heads to a trio of downtown pubs with stories along the way. Tuesday and Thursday 5:30 pm, 6:15 pm, 7 pm -- $25
Murder at Cherry Hill
Wednesday-Saturday: Historic Cherry Hill in Albany is hosting "A Titillatingly Creepy Tour" based on the story of the infamous 1827 murder there. Wednesday-Saturday various times -- $18 (advance ticket required)
Film
Film Columbia
Monday-Sunday: The Film Columbia festival continues in Chatham. As in years past the schedule includes a bunch of films that are already getting attention because of screenings at other festivals and/or they're eagerly awaited because of stars or directors involved. Monday-Sunday various times and prices
Rocky Horror
Monday: The Palace is showing The Rocky Horror Picture Show with shadow cast The Kids of Albany. 7 pm -- $10
Frankenstein
Tuesday: Proctors is showing the National Theatre production of Frankenstein directed by Danny Boyle and starring Benedict Cumberbatch and Jonny Lee Miller. Tuesday 2 pm and 7 pm -- $15
Silent Film Spectacular
Wednesday: The Albany Public Library continues its new Silent Film Spectacular season with a screening of the 1924 Lon Chaney film He Who Gets Slapped with live score performed by Raurri Jennings. Wednesday 7 pm, Washington Ave Branch -- free admission
Revealing Shorts
Thursday: Proctors is hosting the Revealing Shorts Film Festival. "Revealing Shorts is a celebration of the short movie form with an emphasis on experimental, wild and perhaps a little bit weird films - and by association - filmmakers. Come out to play and let your freaky film flag fly." It's organized by Adam Van Buren, creator Empire State Queens. Thursday 6:30 pm -- $9 / $6 students and seniors
A Bronx Tale
Tuesday-Sunday: A production of A Bronx Tale is at Proctors. The musical is based on the one-man show by Chazz Palminteri. Tuesday-Sunday various times -- $25 and up
Arts and sciences
NOVA
Monday: Emmy- and Peabody Award-winning filmmaker Melanie Wallace will be at UAlbany to talk about her work on the PBS science show NOVA. Talk title: "History, Science, and Truth in the 21st Century," It's part of the NYS Writers Institute visiting writers series and the UAlbany College of Arts and Sciences 25th Anniversary celebration. (There's also a craft talk at 4:15 pm.) Monday 7 pm, uptown campus, Performing Arts Center -- free
Women in Politics and Government: Election Year 2018 and Beyond
Monday: Sage is hosting a panel discussion about women running for office with state Senator Kathy Marchione, state Assembly member Pat Fahy, Niskayuna town supervisor Yasmine Syed, and Albany Common Council member Dorcey Applyrs. "They will share their perspectives on the driving forces behind the record number of women running for office in New York state this year, and suggest entry points for women who would like to run for office in the future." Monday 7 pm, Troy campus, Bush Memorial Center -- free
The Grand Erie Canal in the 1820s
Tuesday: The Brainfood for the Curious series of short lunchtime talks at the State Museum is focused on the Erie Canal of the 1820s this week. Tuesday 12:10-12:30 pm, Huxley Theater -- free
An Untouchable Family and the Making of Modern India
Tuesday: Writer/NYC subway conductor Sujatha Gidla will be at the State Museum to talk about her memoir Ants Among Elephants: An Untouchable Family and the Making of Modern India. It's part of the NYS Writers Institute visiting writers series. (There's also a craft talk on the UAlbany uptown campus at 4:15 pm.) Tuesday 7:30 pm, Huxley Theater -- free
Artificial Intelligence: From Analog to Digital and Back
Tuesday: Tech historian George Dyson will be at Union for a talk titled "Artificial Intelligence: From Analog to Digital and Back." Tuesday 5 pm, Nott Memorial -- free
PechaKucha
Wednesday: Revolution Hall in Troy is hosting a PechaKucha night organized by the Tech Valley Young Professionals Network. Speaker get to talk along with 20 slides, each slide only on display for 20 seconds. (Each talk is just short of 7 minutes total.) Among the topics: Schenectady, art, and giving. Wednesday 5:30 pm -- $15
Feral fermentation
Wednesday: Leila Nadir and Cary Adams will be at the Sanctuary for Independent Media in Troy to lead a workshop and discussion about fermentation. "We will be reading about and discussing ancient practices of fermentation, followed by the creation of edible bio-art in the kitchen that will take two weeks for microbes to cook for you." Wednesday workshop 3-6 pm, social time 6-7 pm -- $10 suggested donation
Stephen Lang
Thursday: Actor Stephen Lang will be receiving the 2018 Empire State Archives and History Award from the New York State Archives Partnership Trust at the State Education Building. "The public is invited to hear Lang speak about his career as an actor and history enthusiast, interviewed by friend and nationally prominent Lincoln scholar Harold Holzer." Thursday 7:30 pm -- $25 / $15 students and veterans
Sound cancelation
Thursday: Artist Ghislaine Leung will be at EMPAC talk about her work. "During her EMPAC production residency, artist Ghislaine Leung is experimenting with spatial audio for her upcoming exhibition at London's Chisenhale Gallery. For this talk, Leung is joined by EMPAC's lead audio engineer Todd Vos to discuss the technical and aesthetic considerations of 'sound cancelation.' The method of 'active sound cancellation' is common in the design of noise-cancelling headphones in order to eliminate unwanted environmental sounds. Leung is translating this technology into an architectural installation to experiment with its potential to produce an as yet unknown reality of sound." Thursday 7 pm -- free
Stuart Milk
Thursday: Stuart Milk -- nephew of Harvey Milk -- will be at UAlbany for a talk. He's the co-founder and executive chair of the Harvey Milk Foundation. "As a passionate advocate of civil rights Stuart has supported local, regional and national human rights in over sixty nations on six continents." Thursday 6 pm -- free (registration required)
Music
Tuesday: The Wailers at Cohoes Music Hall
Reggae icons. With: Dr. Jah and the Love Prophets. 8 pm -- $28 and up
Wednesday: The Record Company at Upstate Concert Hall
Rock. With: Madisen Ward & The Mama Bear. 8 pm -- $20 ahead / $23 day of
Wednesday: Maddie and Tae at Lucky Strike Jupiter Hall
"Chicks with Picks" benefit American Cancer Society. With: Ashley McBryde and Jillian Jaqueline. 7 pm -- $20
Wednesday: Sonny Landreth at Cohoes Music Hall
Slide guitarist. With: Waterloo Clyde. 8 pm -- $37 and up
Thursday: Vusi Mahlasela at The Egg
"Known simply as 'The Voice' in his home country of South Africa, singer, songwriter, guitarist, and poet Vusi Mahlasela and his band will perform 'Township'-an uplifting special tribute to the music of Miriam Makeba, Hugh Masekela, Dorothy Masuka, and Brenda Fassie-and celebrating the 100th birthday of global peacemaker Nelson Mandela and nearly 25 years of freedom from apartheid." A fundraiser for the radio station WOOC. Thursday 7:30 pm -- $29.50
Thursday: Ottmar Liebert & Luna Negra at Cohoes Music Hall
Spanish-influenced guitar. 8 pm -- $35 and up
Thursday:
Fred Eaglesmith & Tif Ginn at Caffe Lena
Alt-country. 7 pm -- $22
Thursday: A Hip Hop Halloween at Lucky Strike Jupiter Hall
Hosted by Craig Earle (DJ TGIF). 7 pm -- $15 ahead / $20 day of
Thursday: Girl Blue + Jimi Woodul at Savoy Taproom
Indie pop rock soul. With: Stephen Chopek. 9:30 pm -- no cover
Friday: Arlo Guthrie - "Alice's Restaurant" at The Egg
With: Sarah Lee Guthrie. 7:30 pm -- $39.50 and up
Friday: Brooks Williams at Caffe Lena
Blues. 8 pm -- $22
Friday: Dark Honey + Lucy + Honey Slider at The Hollow
"We're having a party to celebrate Honey Slider putting out some new music and bonus it's now a HALLOWEEN PARTY!!! Costumes are not necessary but everyone else will be doing it sooooo..." 8 pm -- $15
Friday: Andrea Beaton & Troy MacGillivray at Old Songs
Fiddlers. 7:30 pm -- $25
Friday: Bobbie Van Detta & The Split at The Upper Room
Singer/songwriter/guitarist. 8:30 pm -- $10
Saturday: Portland Cello Project at Troy Music Hall
"Unique renditions of classical Radiohead pieces that wander from truly epic to breathtakingly intimate. Patti King of The Shins is guest vocalist." 8 pm -- $29 and up
Saturday: America at The Egg
"An evening with America and their classic hits such as 'A Horse with No Name,' 'I Need You,' 'Sandman,' and 'Ventura Highway'." 8 pm -- $54.75 and up
Saturday: Richie Furay Band Performs "DeLIVErin'" at The Egg
"A major voice in country rock as a member of Poco, Buffalo Springfield, and the Souther-Hillman-Furay Band ..." 7:30 pm -- $36
Saturday: Emmure + Stick To Your Guns at Upstate Concert Hall
Metalcore. With: Wage War, Sanction. 7:30 pm -- $18 ahead / $20 day of
Saturday: The Big Takeover + The Scofflaws at The Linda
"Ska-lloween." 8 pm -- $15
Saturday: I Draw Slow at Caffe Lena
"[C]ombining American folk and Irish storytelling traditions with close-harmony vocals..." 8 pm -- $25
Saturday: Aqueous at The Hollow
Groove rock. With: Mungion. 8 pm -- $14
Saturday: The Garcia Project at Cohoes Music Hall
"The Garcia Project's performances are based on actual set lists performed by The Jerry Garcia Band." 8 pm -- $25 and up
Saturday: Fleshtones at The Hangar
Halloween show. With: Lawn Sausages, Blackcat Elliot. 3 pm -- $15
Sunday: The Breeders at Upstate Concert Hall
Kim Deal and company. With: Screaming Females. 8 pm -- $30 ahead / $32 day of
Sunday: Ethan Bortnick at the Massry Center
Pianist who's been headlining shows since he as 9 years old. 3 pm -- $34
Sunday: Parsonsfield + Sawyer Fredericks at The Egg
A double bill. 8 pm -- $29.50 and up
____
These are a just a few things for this week, not a comprehensive list. Look for out "Stuff to do this weekend" list for the upcoming weekend on Friday.
Know of something people should be looking forward to this week? Please share!
Troy Music Hall, APL, and Saint Rose advertise on AOA.
Say Something!
We'd really like you to take part in the conversation here at All Over Albany. But we do have a few rules here. Don't worry, they're easy. The first: be kind. The second: treat everyone else with the same respect you'd like to see in return. Cool? Great, post away. Comments are moderated so it might take a little while for your comment to show up. Thanks for being patient.