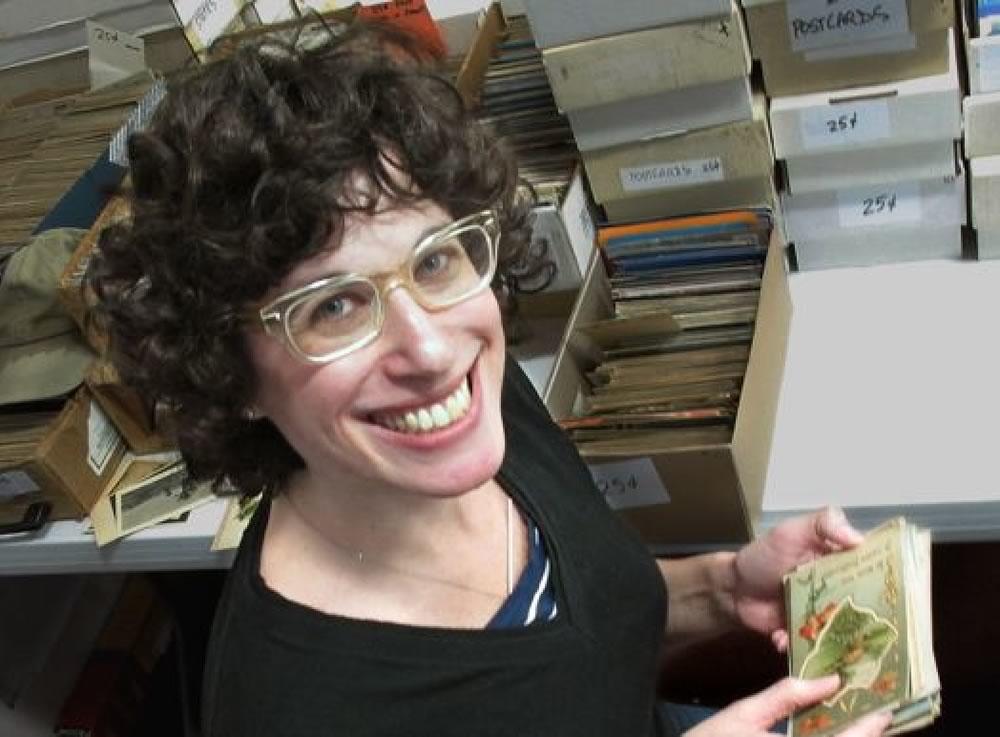 After 16 years, two radio stations, and one move across the continent, Laura Glazer announced this week that she's ending the local radio show Hello Pretty City.
The last episode will air Sunday, November 4 on WEXT at 8 pm.
Glazer started the music show on WRPI in 2002, about a year after moving to Albany. Her distinctive voice drew people in, and she became a part of local art and music circles. In 2010 the show shifted to WEXT, gaining a larger audience. And she continued producing it even after a move to Portland, Oregon in the fall of 2016.
Laura is, in our experience, a delightful, interesting person. It was a fact made clear again this week while corresponding with her about the decision to stop making Hello Pretty City...

How did you arrive at the decision to stop making the show? Was there a moment when it just became apparent it was the right choice?
It's a decision I've been struggling with over the past few years. In fact, part of me is still unsure it's the right thing to do; after 16 years of doing it why not do it for another 16 years?!
But other parts of me know it's the right thing to do. I realized I was running out of time in daily life to listen to music deeply enough to pick out songs for Hello Pretty City shows. I kept trying to make the time but it just wasn't happening, especially since I want to spend less time in front of a computer and more time outdoors and getting involved in my new community here in Portland.
How do you think the show affected your relationships here and your connections/role in this community?
Starting Hello Pretty City in 2002 gave me a way to jump into my new city and be a part of two things I really liked: radio and cities.
I had just moved to Albany in September 2001 with no intention of staying. But I was enjoying my job at the Book House so much and meeting all kinds of nice and interesting people that I decided to stay. I was already an avid listener of WRPI, especially Strumpet Sounds, The Labor Show, and Tribute. Some of my earliest Albany memories are of cruising down 787 marveling at what was coming out of my radio, I couldn't believe I had landed in a place with so much great radio. And I got to be a part of it!
By doing the show I was part of so many listeners' and musicians' lives and I loved that. Especially when I'd be out and about and someone would hear my voice and ask if I was "Hello Pretty City." Then we would chat for a bit and part ways knowing we'd stay connected through the simple acts of me doing the show and them listening to it.
Encounters like that happened all over the place and made me feel connected to the Capital Region and New York State.
Now that you've moved to Portland, what has stayed with you about this place?
A deep curiosity and appreciation for the history, architecture, and feel of Albany always stays with me. Even though I love living in Portland I don't quite feel the same passion and connection to it as I do to Albany.
I'll always feel like Albany has mysteries left for me to discover and be inspired by. That's what I hope people got from listening to Hello Pretty City, a way to feel like their city is theirs to love.
This interview was conducted via email and has been very lightly edited.
____
Earlier
+ Interesting in 2011: Laura Glazer
+ Rewriting the bible in Columbia County
+ Talks from TEDxAlbany 2014 (featuring Laura Glazer)
Hi there. Comments have been closed for this item. Still have something to say? Contact us.