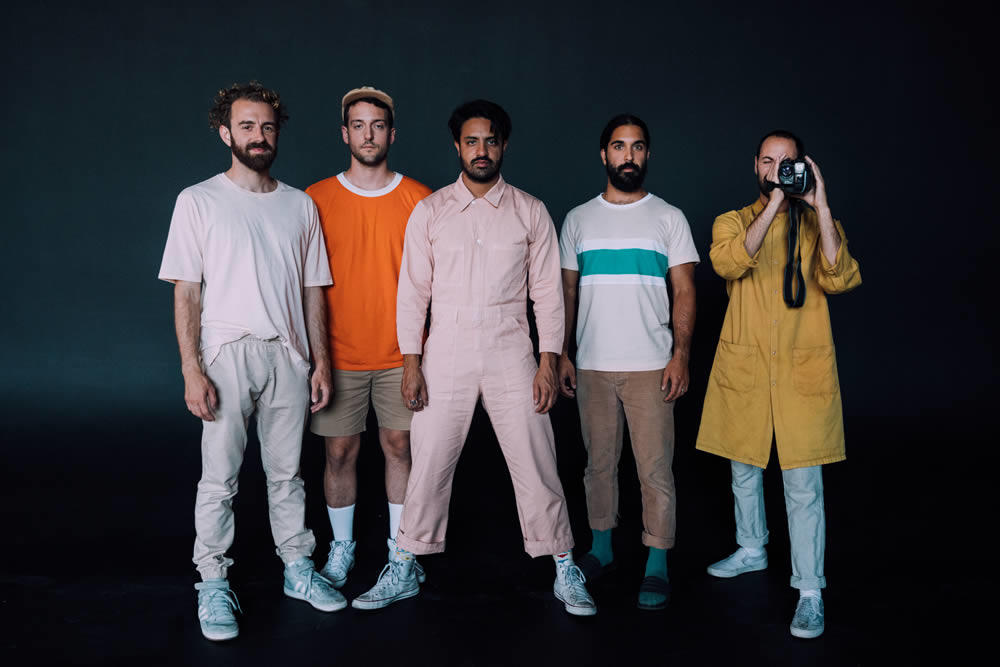 The pop rock band Young the Giant is set for a show at The Palace January 30. Tickets go on sale this Friday, October 26 -- they're $24.50 and up.
The band has a new album out this month and the tour that's stopping here is in support of it. Tour/album blurbage:
Describing the overall thesis for Mirror Master, vocalist Sameer Gadhia explains, "Within one single day, we're all so many different people. Especially with the use of social media, we're not just living in the now--we're living on several different timelines simultaneously. A lot of the album came from thinking about how we have all these separations within ourselves that allow us to go about our day. At a time when everyone wants to put each other in a box--culturally, socially, musically--we wanted to show that there are a multitude of reflections inside everything. We don't have to be a certain thing; we can contradict ourselves and show all these different sides of who we are."
This Young the Giant's second stop at the The Palace. They also played a show there in 2017.
The opener for this next show is Sure Sure.
Hi there. Comments have been closed for this item. Still have something to say? Contact us.