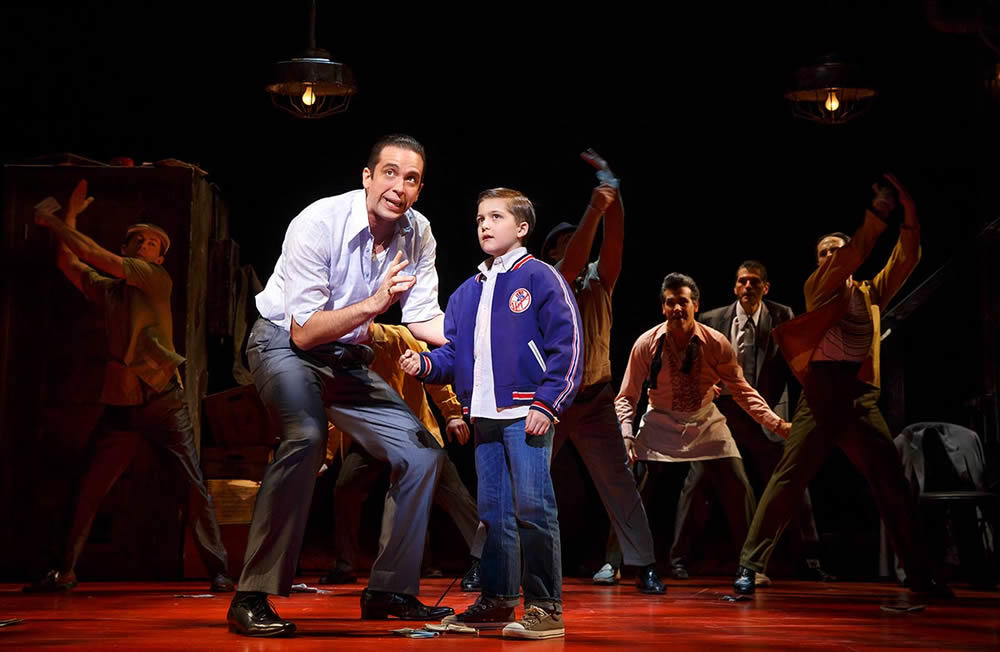 It's going to be a soggy, chilly pre-Halloween weekend, but it's packed with stuff to do.
We've pulled together a few items we thought might interest you. Doing something you don't see in our trick-or-treat bag? Share it in the comment section so everyone can check it out.
And whatever you're up to, have a fantastic weekend.



Troy Night Out
Friday: Troy Night Out has a harvest festival theme this month. Shops and galleries are open late with art, performances and surprises. A few things happening:
+ Trick-or-treating at participating downtown businesses.
+ Mysteries and Mayhem historical walking tour -- $15 ($10 seniors/students)
+ Pause Gallery opens its "Industrial (R)Evolution" show with photographs from 7 photographers documenting the buildings and products of the Industrial Revolution along with sculptures made with recycled materials from factories and products from that time period. Reception from 7-9 pm.
Northeast Trek Con
Friday-Sunday: Northeast Trek Con comes to the Albany Capital Center. Panels, vendors, meet and greets with cast members and more. Friday-Sunday, various times and prices
miSci After Dark: Science & Spirits
Saturday: miSci hosts another After Dark, "an evening of libation and scientific exploration." Saturday 6-9 pm -- $12 ahead / $15 at the door
Pioneering People Basilica Benefit: Courtney Love
Saturday: Basilica Hudson hosts its annual Pioneering People fundraiser and this year's guest of honor is Courtney Love. Guests and performers will include Michael Stipe, Natasha Lyonne , Justin Vivian Bond, and Rock Academy Rebel Girl. Saturday 7 pm -- $75 and up
Halloween
BOO-jolais Wine Celebration
Friday: The BOO-jolais Wine Celebration -- an annual fundraiser for the Alliance for Positive Health -- is at the Albany Capital Center. "Dress as your favorite monster and you just may win a prize. Feed the hungry beast within with a decadent selection of food samplings from local restaurants and caterers, and complimentary wine tastings. Bask in the fun of live entertainment from Grand Central Station, dancing, a silent auction and much more!" Friday 6 pm -- $100 and up / $50 and up for under age 35
The Masquerade
Friday: The Masquerade -- an annual fundraiser for the Ronald McDonald House Charities -- is at the Schenectady Armory. This year's theme is "Silver Screen." "Each year our Dream Team designs an exciting event based on an imaginative theme that engages our guests with circus-like entertainment, visually stunning decor, glamorous attire, and elegant food and cocktails." Friday 8 pm -- $200 and up
Takk House/Franklin Alley Halloween Party
Friday: Takk House and Franklin Alley are throwing a two-story Halloween Party. There will be a costume contest, food, candy, and music by DJ Trumastr. It's a 21+ event. Friday 8 pm -- free admission
Lark BID Halloween Party
Saturday: The Lark BID hosts its annual Halloween party at the Washington Park Lakehouse. Costumes, a DJ, craft beer, wine and cider. Saturday 8 pm -- $45
Downtown Saratoga Springs fall festival
Saturday: The Downtown Business Association hosts a fall harvest celebration in downtown Saratoga Springs. Dog costume contest, a pumpkin roll, coffee sack hop, pony rides, a petting zoo, and more. Saturday 11 am-4 pm -- free admission
Hudson Halloween Parade
Sunday: Hudson hosts its annual Halloween Parade. Trick-or-treating at downtown businesses starts at 2 pm and the parade kicks off at 4:05 pm.
Halloween Spooktacular
Sunday: The New York State Museum hosts a Halloween Spooktacular, with tricks, treats, crafts, games, dancing, story-telling, spooky science and a costume parade. Saturday noon-4 pm -- free admission
Hocus Pocus
Sunday: The Palace hosts a screening of Hocus Pocus, with family-friendly games and activities before the film. Sunday 1 pm -- $5
Art Omi trick-or-treating
Saturday: The Fields Sculpture Park at Art Omi in Columbia County hosts a candy hunt amongst the sculptures, with art-making and hayrides. Saturday 1 pm-4 pm -- free
Spooky
Murder at Cherry Hill
Thursday-Saturday: Historic Cherry Hill in Albany is hosting "A Titillatingly Creepy Tour" based on the story of the infamous 1827 murder there. Thursday-Saturday various times -- $18 (advance ticket required)
Stockade Seance
Sunday: NorthEast Theater Ensemble, a site-specific theater company, will perform a Victorian soirée and séance with mediums, ghost stories and local history at Brouwer House in the Schenectady Stockade. (Saturday's show is sold out. There will also be two shows on Halloween.) Sunday 7 pm and 9 pm -- $20
Field of Horrors
Thursday-Sunday: Choose from five scary adventures at the Field of Horrors in Troy. Thursday-Sunday starting at 6:30 pm -- $27
Capitol Hauntings
Thursday-Saturday: The popular Capitol Hauntings tours continue at state Capitol. "The tour lasts about an hour, but the chilling, ghostly tales might haunt you forever." Thursday-Friday 1 pm and 5:30 pm / Saturday 1 pm -- free (but you must make a reservation and they fill up)
Historic Haunted Pub Crawl
Thursday: Historic Albany Foundation, Ten Broeck Mansion, and The Original Albany Ghost Tour have joined up for a series of historic haunted pub crawls. It starts with a ghost tour of the Ten Broeck Mansion and then heads to a trio of downtown pubs with stories along the way. Thursday 5:30 pm, 6:15 pm, 7 pm -- $25
Stockade Candlelight Walking Tour
Friday: The Schenectady County Historical Society hosts a candlelight walking tour of the city's Stockade neighborhood revealing its haunting past. Friday 7 pm -- $12
Murder and Mayhem! Walking Tour
Saturday: Murder mystery walking tours of Troy leave from at the farmers' market information booth. Saturday 10:30 am -11:45 am -- free
Schuyler Mansion: Spectres, Strange Sights and Visions
Saturday: The Schuyler Mansion hosts Spectres, Strange Sights and Visions, an evening of ghosts stories around a campfire and a look at 18th century beliefs in ghosts, specters, and apparitions. Saturday 6:30 pm -- reservations required / suggested donation $10
Ghosts of Albany
Friday-Sunday: Ghosts of Albany has returned and is offering haunted tours of the downtown Albany. Friday-Sunday -- $20
Ghosts in the Yaddo Garden Tours
Friday: The annual ghost garden tours return at Yaddo in Saratoga Springs. Meet in the Yaddo Gardens parking lot. Friday 5 pm -- $10 / under 12 free

Haunted Saratoga Ghost Tours
Friday-Saturday: Take a haunted ghost tour of Saratoga Springs. Friday and Saturday 7 pm-9:30 pm -- $20
Schuyler Farms Moonlight Corn Maze
Friday-Sunday: Schuyler Farms in Schuylerville has a Wizard of Oz-themed haunted corn maze (there's also a non-haunted version). Friday-Sunday various times -- $8 / under 3 admitted free
Corn maze
Thursday-Sunday: Fort Ticonderoga's corn maze is open for the season. The maze is two miles of winding trails of corn stalks. Thursday-Sunday 10 am-5 pm (last entry at 4:30 pm) -- various prices
Music
Thursday: Vusi Mahlasela at The Egg
"Known simply as 'The Voice' in his home country of South Africa, singer, songwriter, guitarist, and poet Vusi Mahlasela and his band will perform 'Township'-an uplifting special tribute to the music of Miriam Makeba, Hugh Masekela, Dorothy Masuka, and Brenda Fassie-and celebrating the 100th birthday of global peacemaker Nelson Mandela and nearly 25 years of freedom from apartheid." A fundraiser for the radio station WOOC. Thursday 7:30 pm -- $29.50
Thursday: Ottmar Liebert & Luna Negra at Cohoes Music Hall
Spanish-influenced guitar. 8 pm -- $35 and up
Thursday:
Fred Eaglesmith & Tif Ginn at Caffe Lena
Alt-country. 7 pm -- $22
Thursday: A Hip Hop Halloween at Lucky Strike Jupiter Hall
Hosted by Craig Earle (DJ TGIF). 7 pm -- $15 ahead / $20 day of
Thursday: Girl Blue + Jimi Woodul at Savoy Taproom
Indie pop rock soul. With: Stephen Chopek. 9:30 pm -- no cover
Friday: Arlo Guthrie - "Alice's Restaurant" at The Egg
With: Sarah Lee Guthrie. 7:30 pm -- $39.50 and up
Friday: Brooks Williams at Caffe Lena
Blues. 8 pm -- $22
Friday: Dark Honey + Lucy + Honey Slider at The Hollow
"We're having a party to celebrate Honey Slider putting out some new music and bonus it's now a HALLOWEEN PARTY!!! Costumes are not necessary but everyone else will be doing it sooooo..." 8 pm -- $15
Friday: Andrea Beaton & Troy MacGillivray at Old Songs
Fiddlers. 7:30 pm -- $25
Friday: Bobbie Van Detta & The Split at The Upper Room
Singer/songwriter/guitarist. 8:30 pm -- $10
Saturday: Portland Cello Project at Troy Music Hall
"Unique renditions of classical Radiohead pieces that wander from truly epic to breathtakingly intimate. Patti King of The Shins is guest vocalist." 8 pm -- $29 and up
Saturday: America at The Egg
"An evening with America and their classic hits such as 'A Horse with No Name,' 'I Need You,' 'Sandman,' and 'Ventura Highway'." 8 pm -- $54.75 and up
Saturday: Richie Furay Band Performs "DeLIVErin'" at The Egg
"A major voice in country rock as a member of Poco, Buffalo Springfield, and the Souther-Hillman-Furay Band ..." 7:30 pm -- $36
Saturday: Emmure + Stick To Your Guns at Upstate Concert Hall
Metalcore. With: Wage War, Sanction. 7:30 pm -- $18 ahead / $20 day of
Saturday: The Big Takeover + The Scofflaws at The Linda
"Ska-lloween." 8 pm -- $15
Saturday: I Draw Slow at Caffe Lena
"[C]ombining American folk and Irish storytelling traditions with close-harmony vocals..." 8 pm -- $25
Saturday: Aqueous at The Hollow
Groove rock. With: Mungion. 8 pm -- $14
Saturday: The Garcia Project at Cohoes Music Hall
"The Garcia Project's performances are based on actual set lists performed by The Jerry Garcia Band." 8 pm -- $25 and up
Saturday: Fleshtones at The Hangar
Halloween show. With: Lawn Sausages, Blackcat Elliot. 3 pm -- $15
Sunday: The Breeders at Upstate Concert Hall
Kim Deal and company. With: Screaming Females. 8 pm -- $30 ahead / $32 day of
Sunday: Ethan Bortnick at the Massry Center
Pianist who's been headlining shows since he as 9 years old. 3 pm -- $34
Sunday: Parsonsfield + Sawyer Fredericks at The Egg
A double bill. 8 pm -- $29.50 and up
Stage
A Bronx Tale
Thursday-Sunday: A production of A Bronx Tale is at Proctors. The musical is based on the one-man show by Chazz Palminteri. Tuesday-Sunday various times -- $25 and up
FRIENDS!The Musical Parody
Saturday-Sunday: The Off-Broadway show FRIENDS! The Musical Parody is at Proctors this weekend with scenes and original songs that lampoon the popular television show. Saturday-Sunday various times and prices
Faustus
Thursday-Saturday: Will Kempe's Players present Dr. Faustus -- a modern retelling of the old story of a man who sells his soul to the devil to get what he wants on earth -- at the Albany Barn. Thursday-Sunday 8 pm -- $10
Every Brilliant Thing
Thursday-Sunday: Curtain Call presents a production of Every Brilliant Thing, Duncan MacMillan's one-man show with audience participation that weighs the light and darkness of life. Thursday-Saturday 8 pm, Sunday 3 pm -- $17
Young Frankenstein
Saturday-Sunday: Home Made Theater presents Young Frankenstein, the musical version of the Mel Brooks film. Saturday 7:30 pm and Sunday 2 pm -- $26-$29
Nunsense the Musical
Friday: Not So Common Players present Nunsense the Musical at the Clifton Park library. Friday and Saturday 8 pm, Sunday 2 pm -- free
How Did I Get Here?
Saturday: Betsy Riley performs her one woman cabaret How Did I Get Here: An Evening on Broadway, as a benefit for Schenectady Civic Playhouse. Saturday 8 pm -- $25
Comedy
Say Yes to Distress: The Holidaze!
Thursday: Improvisors at MopCo help you cope with the impending demands of the upcoming holiday season with the Say Yes to Distress improv show. Thursday 7:30 pm -- $5
Jak Knight
Friday-Sunday: Comic/writer/actor Jak Knight brings his stand-up act to the Albany Funny Bone. Friday-Sunday, various times and prices
Steve Caouette
Friday: Steve Caouette headlines at The Comedy Works. Friday and Saturday, various times and prices
Maestro: One Improviser to Rule Them All
Friday: The Mop & Bucket Improv Theater hosts Maestro, an improv elimination tournament in which performers compete against each other by creating songs and scenes based on audience suggestions. Friday 8 pm -- $10 / $6 for students and seniors
Pretty Much the Best Comedy Show: Zach Sherwin
Saturday: Epic Rap Battles of History star Zach Sherwin headlines the next Pretty Much the Best Comedy Show at Proctors. Saturday 8 pm -- $15 ahead / $20 at the door
Spontaneous Broadway
Saturday: Spontaneous Broadway returns to the Mop & Bucket Company. Act I is a mock Broadway backers audition, where improvisors make up songs based audience suggestions. In act II, the audience's favorite tune from the first act becomes a full musical, complete with props, costumes and a reprise of the improvised song. A different show every week. Saturday 8 pm -- $10 / $6 for students and seniors
Film
Film Columbia
Thursday-Sunday: The Film Columbia festival continues in Chatham. As in years past the schedule includes a bunch of films that are already getting attention because of screenings at other festivals and/or they're eagerly awaited because of stars or directors involved. Thursday-Sunday various times and prices
Revealing Shorts
Thursday: Proctors is hosting the Revealing Shorts Film Festival. "Revealing Shorts is a celebration of the short movie form with an emphasis on experimental, wild and perhaps a little bit weird films - and by association - filmmakers. Come out to play and let your freaky film flag fly." It's organized by Adam Van Buren, creator Empire State Queens. Thursday 6:30 pm -- $9 / $6 students and seniors
Nosferatu
Friday: Proctors is screening F.W. Muranu's adaptation of Bram Stoker's Dracula -- Nosferatu -- with live score by the Andrew Alden Ensemble. Friday 7 pm -- $15
Rocky Horror Picture Show
Friday: The Linda hosts a screening of The Rocky Horror Picture Show with shadows cast troupe The Whip It ?Outskirts. Friday 8 pm and midnight -- $10
Highlighters
Sunday: The Linda is screening Highlighters, a new film written and directed by Sean Cranston of Averill Park. Sunday 7 pm and 9 pm -- $8
Drive-ins
+ Malta: Screen 1: Halloween, Halloween (1978), Friday the 13th,(1970) | Screen 2: The Nun, The Shining , The Exorcist
+ Jericho Drive-in: Halloween, Night School
Museums/galleries/talks/walks
Stephen Lang
Thursday: Actor Stephen Lang will be receiving the 2018 Empire State Archives and History Award from the New York State Archives Partnership Trust at the State Education Building. "The public is invited to hear Lang speak about his career as an actor and history enthusiast, interviewed by friend and nationally prominent Lincoln scholar Harold Holzer." Thursday 7:30 pm -- $25 / $15 students and veterans
Sound cancelation
Thursday: Artist Ghislaine Leung will be at EMPAC talk about her work. "During her EMPAC production residency, artist Ghislaine Leung is experimenting with spatial audio for her upcoming exhibition at London's Chisenhale Gallery. For this talk, Leung is joined by EMPAC's lead audio engineer Todd Vos to discuss the technical and aesthetic considerations of 'sound cancelation.' The method of 'active sound cancellation' is common in the design of noise-cancelling headphones in order to eliminate unwanted environmental sounds. Leung is translating this technology into an architectural installation to experiment with its potential to produce an as yet unknown reality of sound." Thursday 7 pm -- free
Stuart Milk
Thursday: Stuart Milk -- nephew of Harvey Milk -- will be at UAlbany for a talk. He's the co-founder and executive chair of the Harvey Milk Foundation. "As a passionate advocate of civil rights Stuart has supported local, regional and national human rights in over sixty nations on six continents." Thursday 6 pm -- free (registration required)
3-D Doings Symposium
Thursday-Friday: Skidmore's Tang Museum hosts a 3-D Doings Symposium, an in-depth exploration of the little-known sculptural work and dimensional painting made by the Chicago Imagists during the early years of their practice. Thursday and Friday various times -- free
Albany Lantern Parade workshops
Friday-Sunday: The Albany Lantern Parade is next week in Washington Park, and this weekend a few venues are hosting workshops to teach people to make their own lanterns for the parade.
International Archeology Day
Saturday: The Stephen and Harriet Myers Residence hosts International Archeology Day and a chance to learn about 19th century medicine and Dr. Thomas Elkins, an esteemed African-American doctor from Albany. Saturday 10 am-2 pm -- free
Preservation in the Netherlands
Saturday: Dutch restoration architect André Hoek will be at Mabee Farm for an illustrated lecture on the preservation of Dutch architecture. Saturday 2 pm -- $5
State Education Building Tour
Saturday: Take a free tour of the NYS Education Building. Saturday 12:30 pm and 2:30 pm -- free (pre-registration required)
2018 Artists of the Mohawk Hudson Region
Ongoing: The 2018 Artists of the Mohawk Hudson Region exhibition is now open at the UAlbany Art Museum. "The exhibition focuses on contemporary artists living and working within a 100-mile radius of the Capital Region and rotates annually among the University Art Museum, the Albany Institute of History & Art, and The Hyde Collection in Glens Falls." This year's juror is Jean Shin. on display through December 8
State Museum
The State Museum has opened the second phase of its Enterprising Waters: New York's Erie Canal exhibit.
Albany Institute
The Albany Institute is currently exhibiting Thomas Cole's Paper Trail, Birds & Beasts: The Scary, Magical, and Adorable Animals of the Albany Institute, and A Menagerie of Whimsey: The Art of William B. Schade.
The Fields Sculpture Park
The Art Omi Fields Sculpture Garden is a good place for a walk in autumn. It's free and open to the public.
Saratoga Auto Museum
The Saratoga Auto Museum in Spa State Park has a cars of the 1950s exhibit.
USS Slater
The USS Slater is still open for the season.
Markets
Farmers markets
+ The Troy Waterfront Farmers Market is outdoors on River Street. Saturday 9 am-2 pm
+ The Delmar Farmers Market is outside at Bethlehem Central Middle School. Saturday 9 am-1 pm
+ The Saratoga Farmers' Market is outside at High Rock Park. Saturday 9 am-1 pm
+The Colonie Farmers' Market is at The Crossings. Saturday 9 am-1 pm
+ The South End Healthy Market is at the Capital South Campus Center in Albany. Saturday 10 am-3 pm
+ The Schenectady Greenmarket is outdoors around City Hall. Sunday 10 am-2 pm
+ The Spa City Farmers' Market is outside at the Lincoln Baths. Sunday 10 am-2 pm.
Troy Makers Market
Saturday: Local craft vendors will display and sell wares at the Troy Makers Market in conjunction with the Troy Waterfront Farmers Market. Saturday 9 am to noon
The Albany Institute of History and Art, MopCo, Troy Music Hall, and Troy Night Out advertise on AOA. And AOA is a media sponsor for miSci's After Dark event and the BOO-jolais Wine Celebration.