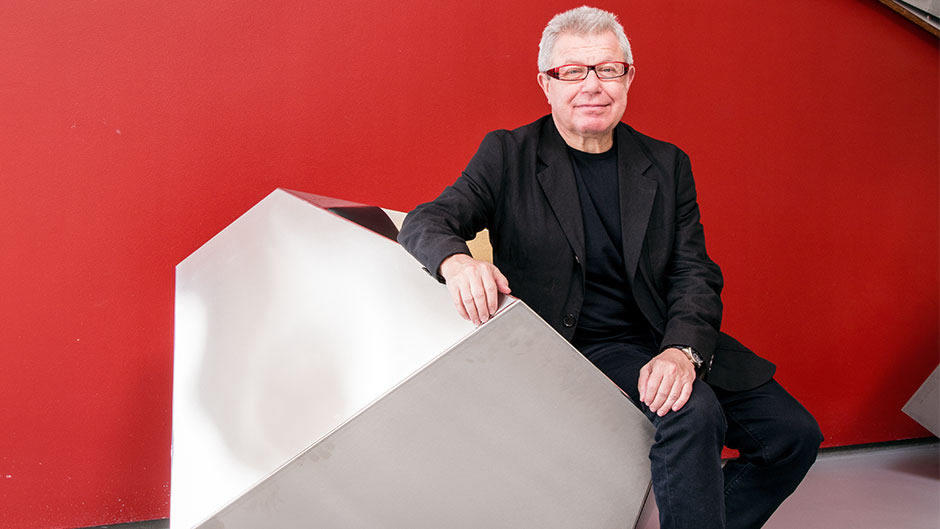 The RPI School of Architecture's fall lecture series has started up and it includes a talk by famed architect Daniel Libeskind November 12 at EMPAC.
The full lecture series schedule -- which started in September -- is listed below.
Daniel Libeskind's Studio Libeskind has designed notable buildings all around the world, many of them museums, including the Jewish Museum Berlin. Its most famous work might be the master plan for the World Trade Center site in Manhattan. That plan -- and the design of the Freedom Tower skyscraper, which Libeskind did not create -- ended up being a contentious process, prompting protests (and a lawsuit) by the Libeskind about how things played out. In recent years he has apparently come around on the experience and now sees it -- and the results -- more positively.
Liebskind's talk at RPI is titled "Edge of Order," the same name as a new book about his career that's being published in November.
The talk is Monday, November 12 at 6 pm at EMPAC. It's free.
Series schedule
Talks are at 6 pm at EMPAC. They're free.
September 6: Gabriela Carillo + Mauricio Rocha: "Processes"
October 30: Chris Ward: "A New Urban Paradign for the Future"
November 5: Erik Frandsen / Lundgaard & Tranberg Architects: "Connections"
November 7: Roland Snooks: "Behavioral Prototypes"
November 12: Daniel Libsekind: "Edge of Order"
Hi there. Comments have been closed for this item. Still have something to say? Contact us.