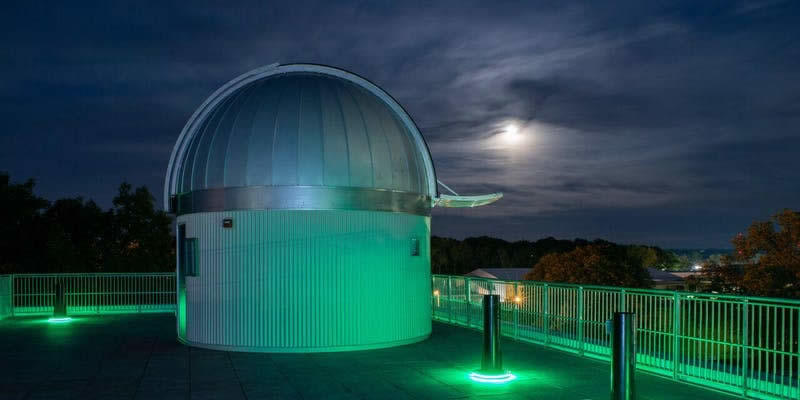 The grand opening for Siena College's new Breyo Observatory is Saturday, November 10. And the observatory will be open free to the public. Blurbage:
Enjoy the opportunity to view the moon, Mars and Saturn through the largest diameter telescope in New York's Capital Region. There will be activity tables for families hosted by Siena's Physics Club and Schenectady's Dudley Observatory, and a giveaway*. [*while supplies last]
That evening there will be a talk led by Fr. George V. Coyne, S.J., former director of the Vatican Observatory and head of the observatory's research group at the University of Arizona. The title: "The Dance of the Fertile Universe: A Meeting of Science and Religious Belief." That's at 6 pm, and viewing will follow.
Then from 8-10 pm, there will be viewing sessions members of the public blocked out in half-hour segments.
Registration is required for both the talk and the viewing sessions. See the link above.
(If it's cloudy that night the public viewing sessions will be moved to November 11.)
photo via Siena College