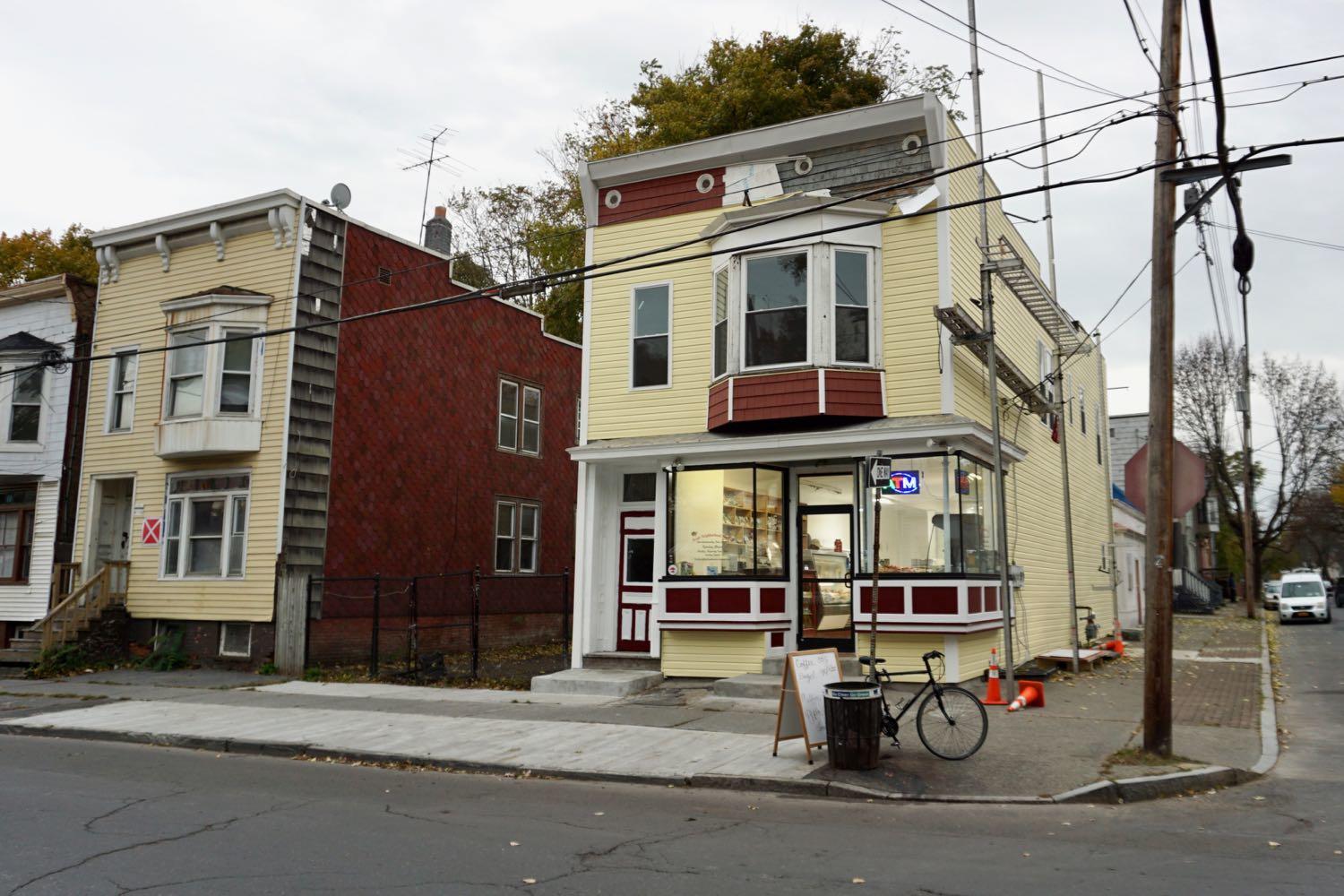 The Fresh Neighborhood Market -- a new corner grocery that's aiming to offer healthier options in Albany's West Hill neighborhood -- is now open on Judson Street near Clinton Ave.
Said owner Dileep Rathore when we stopped by this week to talk about the new store: "Come in, enjoy, and I hope I got it. And if I don't, I'll get it for you. I want to be a neighborhood deli."
Photos
There's a quick photo tour at the top in large format -- click or scroll all the way up.
A little more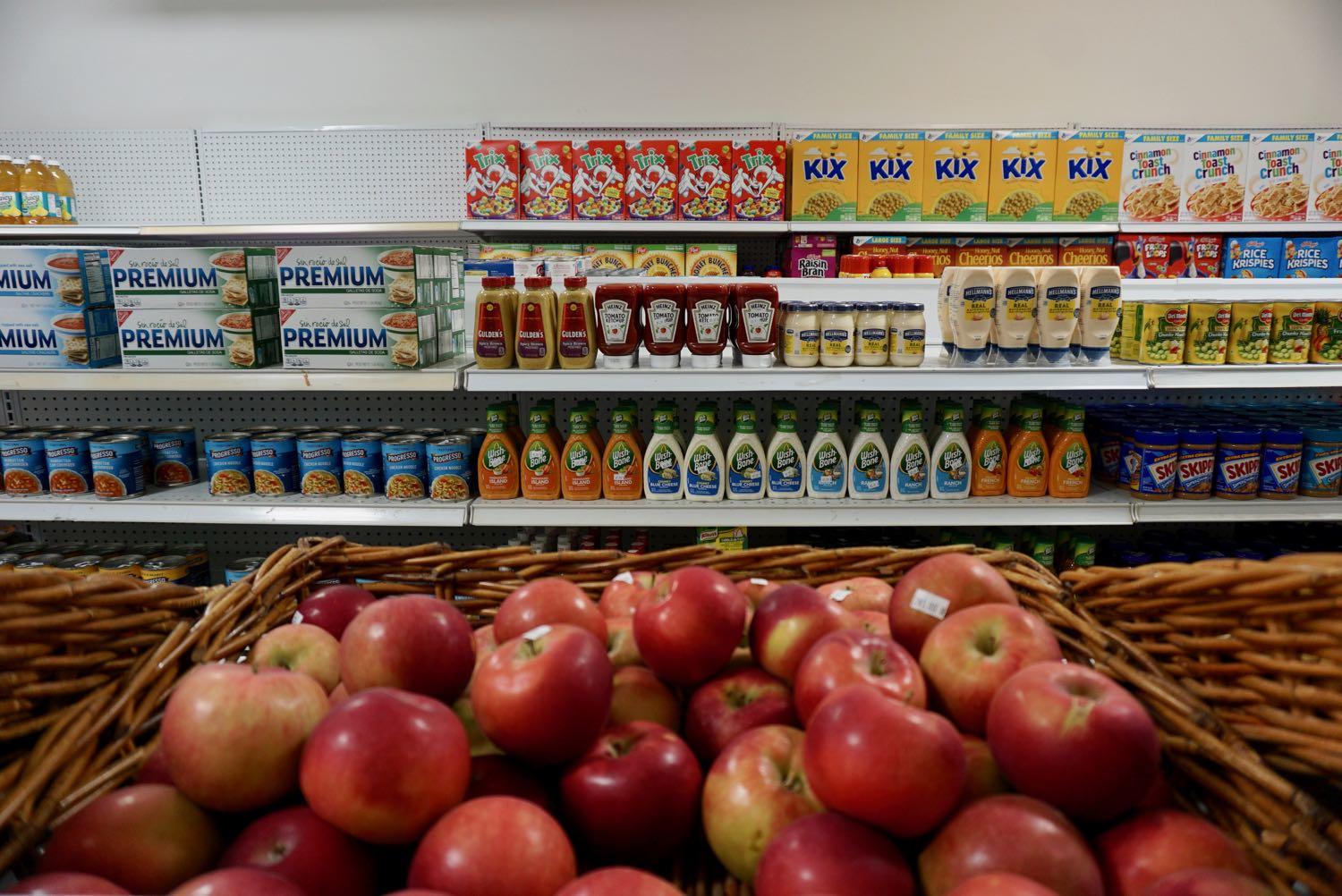 The market's offerings include produce such as apples, avocados, potatoes, and onions. There's milk in a refrigerated case, and eggs -- including a few dozen duck eggs -- Rathore gets from a farmer friend. There's a handful of baking items (even a few packages of Maseca). And there are other grocery items like cereals and instant ramen.
Rathore has a small deli case and a handsome new meat slicer for selling sliced-to-order cold cuts, which he says have been popular so far. He's selling sandwiches and salads made to order.
There are also bagels (from Uncommon Grounds), cider donuts, and coffee and tea at a stand-up counter in the front window.
And there are a few corner store staples like a selection of grab-and-go refrigerated drinks, individually-wrapped ice cream treats, and candy.
Rathore said the store isn't fully stocked yet, and there's more space in the store to expand the offerings. He's ramping up the inventory and figuring out what people are interested in buying.
He's also been working through the various details needed to accept EBT payments -- his machine had just been activated this week. And he said people have been asking about taking WIC, so he's looking into that. There's also a 99-cent ATM.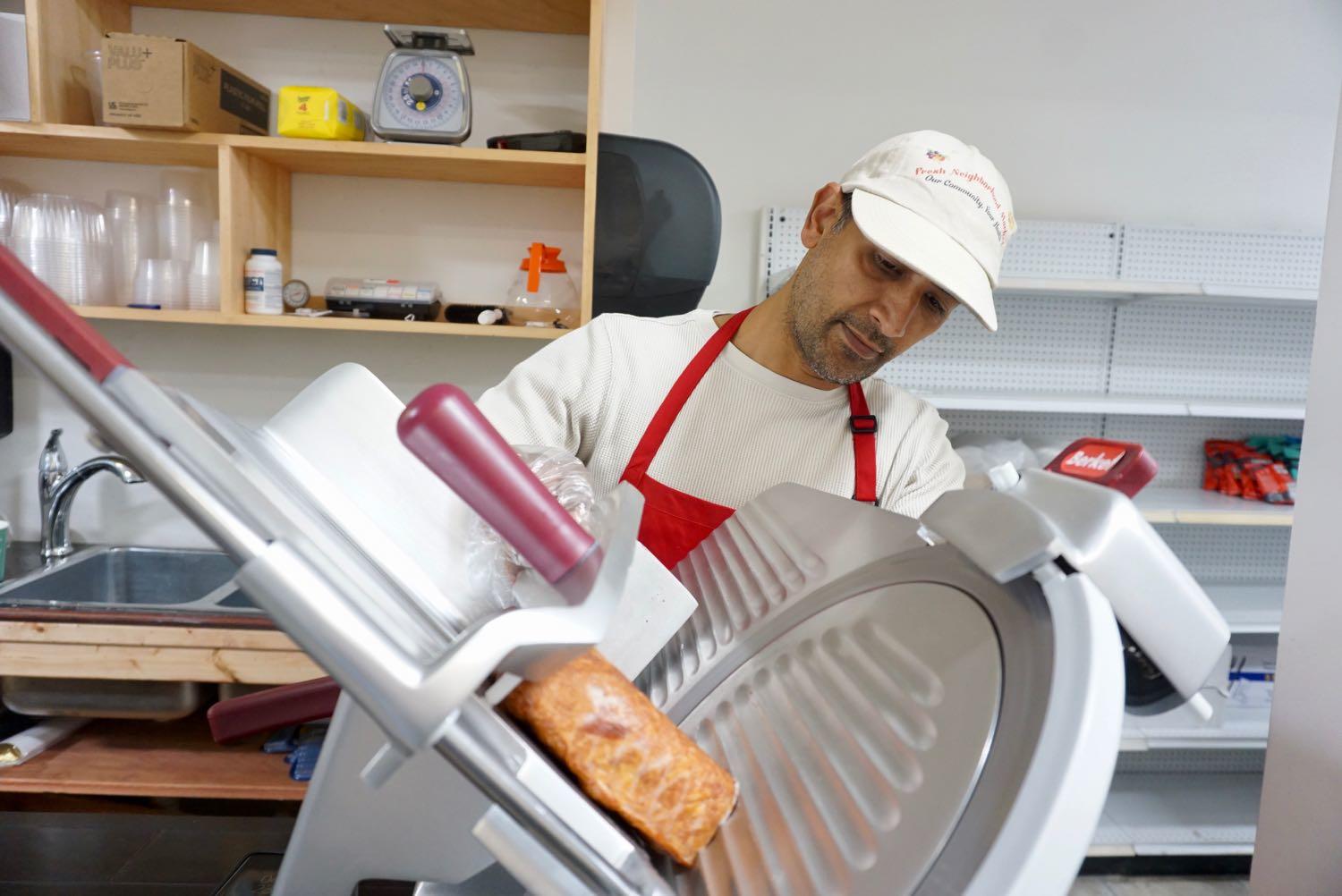 Dileep Rathore
Rathore bought the property -- 16 Judson Street, at the corner with 1st Street -- in 2014 in a foreclosure sale from Albany County. He later bought the vacant side lot from the Albany County Land Bank. And he's been working to fix up the property, in part with the help of a grant from the city of Albany's Small Business Facade Improvement Program. There's an apartment above the store.
You can see on Streetview what the property looked like during the summer of 2017. It had one of the infamous red Xs.
The shop is a little more than a mile away from the closest traditional supermarket, the Save-A-Lot on Central Ave. (The ShopRite, Price Chopper, and Hannaford on Central are each 1.5 miles or more.) There are a few other corner stores nearby, and the block of Central Ave just west of North Lake Ave -- about a half mile away -- includes a few markets that cater to Albany's growing immigrant population.
As we chatted Wednesday afternoon, a stream of people came into the store -- including a few kids trick-or-treating -- and Rathore greeted many of them by name. He was upbeat about the neighborhood, and told a story about how nearby residents came by to help when he had been struggling to fix a section of broken sidewalk in front of the building.
"I'm just saying this neighborhood comes together," he said. "There's a lot of good people here."
The Fresh Neighborhood Market is open Monday-Saturday 8 am to 8 pm, though Rathore said he's been opening a little earlier on weekdays to catch the before-school crowd.
Hi there. Comments have been closed for this item. Still have something to say? Contact us.