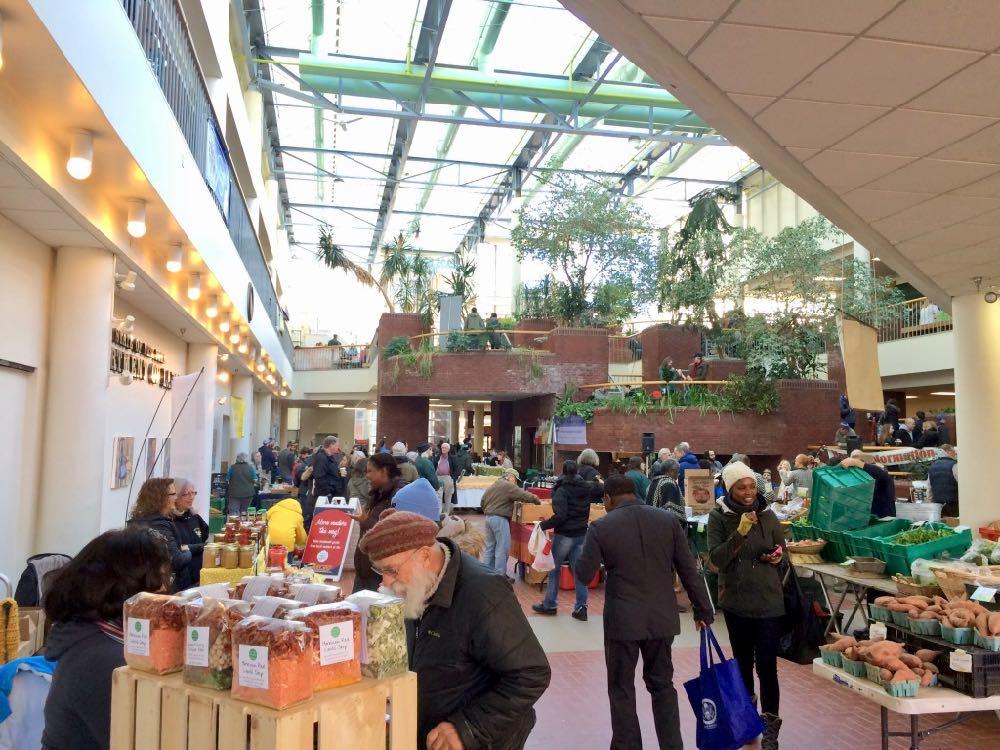 The Troy Waterfront Farmers' Market has a public meeting lined up for November 7 at the Franklin Plaza Ballroom to talk about its future and gather feedback. It's hired Project for Public Spaces -- a NYC-based placemaking consultancy -- to lead the process. Press release blurbage (emphasis added):
The market wants to hear what people feel about the market and how it might evolve. The workshop will also provide the community with a chance to hear about the success stories from public markets across the country.
"The market has been growing by leaps and bounds in recent years," said Zack Metzger, president of the Troy Waterfront Farmers' Market. "We are really excited about that growth, but we need to address some of the issues we are facing, such as the need for a permanent home for the market in a space that's big enough to grow. When we consider what that means for Troy and for farmers in our area, we see a lot of potential." ...
"The community has supported the market in a huge way, which has enabled us to create a first rate marketplace. Now it's time for us all to consider creating a first rate Market Hall and discussing what that would look like and how our programs could expand, and what it would mean for the city of Troy and the Capital Region as a whole."
You probably remember that a 2014 proposal for the 1 Monument Square redevelopment prominently featured, at one point, a permanent space for the farmers' market. But the idea later washed out of the plan in 2015, and in 2016 the overall plan crashed.
This past June, market manager Liz Comitale told the Times Union the market was again interested in a home at 1 Monument Square. And a Metzger statement from this new press release: "The famers' market could be a crucial anchor component in a partnership to redevelop One Monument Square and we welcome the public's input on that issue ... We must also be open to other possibilities."
And, of course, the next 1 Monument Square public meeting is this Monday, November 5.
The Troy farmers' market is a prime example of how we all collectively sometimes don't realize how good we've got it here. You could drop the market into any major city and it'd still be impressive.
The Troy Waterfront Farmers' Market is Wednesday, November 7 at Franklin Plaza Ballroom (4 4th Street in downtown Troy) starting at 5 pm.
Hi there. Comments have been closed for this item. Still have something to say? Contact us.