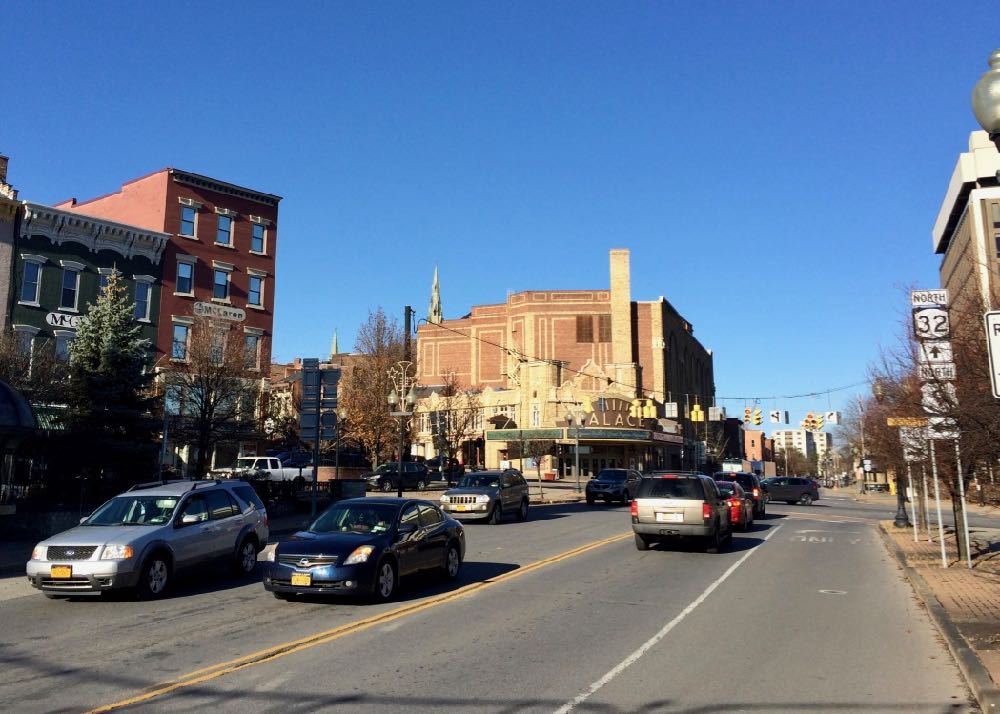 Back in September the city of Albany won the latest round of the state's Downtown Revitalization Initiative and it's now in line to get $10 million for a variety of projects. And next Wednesday, November 7 there's a public meeting at the The Palace to talk about how to spend that money. Blurbage:
The city's DRI application focused on the Clinton Square section of downtown, a gateway into the city off 787 and the intersection of downtown proper, Sheridan Hollow, Arbor Hill, and the area that sits between downtown and the Warehouse District. The application specifically names a bunch of projects that could be in line for funding. The Skyway, affordable housing, and streetscape improvements were among the proposed ideas (see that link).
But, as we pointed out in September, those projects aren't necessarily guaranteed to get a slice of the money. That decisions about which projects get money -- and how much -- will be part of a plan developed by the city and a committee. Here's a list of the members of that committee.
So, if there's a particular project or projects in that area that you think should definitely get funding (or conversely, shouldn't get funding), this is a chance to say something.
The public meeting is Wednesday, November 7 from 6:30-8 pm at The Palace.
Hi there. Comments have been closed for this item. Still have something to say? Contact us.