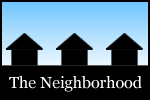 Among the topics in this most recent spin around the Capital Region's online neighborhood: the beginning of the end of the machine, 200 years in business, a short marriage, motorcycles, Faso/Delgado, locked down, the Saranac 6er relay, Bog Meadow, toddler activities, Phish, a musical, immigrants, choices, a bad customer, good pizza, Mexican food, Election Bread, and votes.

98 Acres told the story of a candidacy that was one of the first ripples in the downfall of the O'Connell-Corning machine.
Paul highlighted the origins of a local business that's approaching 200 years in operation.
Julie shared the story of a showgirl, a rainy Sunday in Albany, a short marriage.
Carl recalled a daredevil garageman.
Bob predicted that John Faso's campaign had made an error in strategy.
Katie on her daughter being part of the lockdown at Niskayuna High School: "I am grateful for my daughter's safety, and I am weirdly proud of her for choosing to be the first to pee in a trash can."
Jen took part in the Saranac 6er Relay hike.
Jackie shared some scenes from the new section of the Bog Meadow Brook Nature Trail.
Kristi pulled together of list of suggestions of activities and classes for toddlers.
Jona saw Phish at the TU Center, got two more Nine Pin 26er punches -- and continued melting her debt.
Roger caught a performance of A Bronx Tale at Proctors.
Daniel noted how immigration had changed the food scene in the Capital Region for the better.
Silvia reflected on her time as a restaurant owner and the choices people make.
Steve shared a worst-customer-of-the-week story.
Matthew praised the pizza at Cafe Capriccio -- "run, don't walk to go check it out."
Ashley raved about El Cilantro in Ballston Spa.
Otis posted recipe for Election Bread.
And Chuck voted for a lot of things.