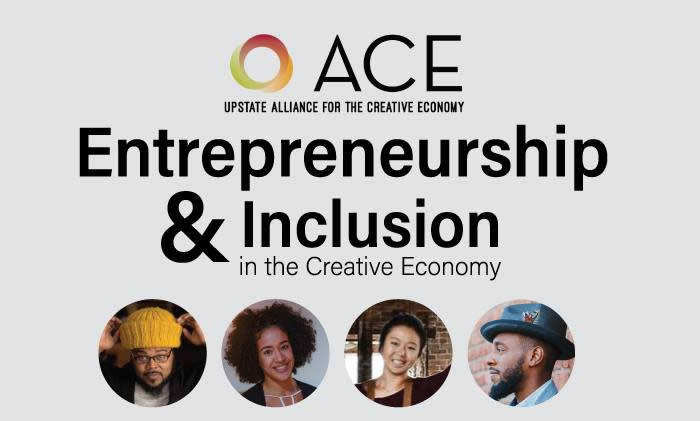 The Upstate Alliance for the Creative Economy has a discussion this Thursday evening in Albany about entrepreneurship and inclusion. Blurbage:
Entrepreneurship is a way that many young people of color are circumventing the gatekeepers and barriers-to-entry that exist within traditional companies -- no more HR departments, resumes, and college degrees are needed in order to enter a field.
Instead, entrepreneurs need smarts, training, hustle, dedication, stamina, networks and grit -- things that are available to a wider range of people from a wider range of backgrounds. In this discussion, entrepreneur Jamel Mosely of Collectiveffort and Mel eMedia will interview Rachelle Pean, LCSW, Founder of Chelle Marie Wellness LLC, Jinah Kim, Owner of Sunhee's Farm and Kitchen, and Patrick Harris Jr., President of Collectiveffort -- three Creative Economy entrepreneurs who are creating their own career tracks, without big companies or gatekeepers getting in the way.
The talk is this Thursday, November 15 from 6-8 pm at the YouthFX Studios (25 Warren Street). It's free, but registration is requested.