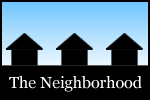 Among the topics in this most recent spin around the Capital Region's online neighborhood: the Lady of the Grove, Gertrude Crissey Valentine, WWI, mail and railroads, lockdowns, Megyn Kelly, escarpment fungi, the Syracuse Half Marathon, tall Christmas trees, well prepared vegetables, a bakery, and flannel.

The Friends of Albany History told the story of the lovely World War I memorial that stands at South Lake and New Scotland Ave -- the Lady of the Grove.
Paula shared the story of Gertrude Crissey Valentine, who grew up on Chestnut Street in Albany, and died in France while serving as a canteen worker in WWI.
Paul highlighted two Albany natives who died one day apart while serving in WWI, one month ahead of the armistice.
Carl shared a story from the early, somewhat haphazard days or railroad mail service in New York State.
Katie assessed the scene surrounding the recent lockdowns at Niskayuna schools.
Roger reflected on Megan Kelly's comments about blackface and some of the local threads that run through this area. (Roger links to this piece by Ivan Rodat, which is worth reading.)
Jackie came across some beautiful fungi along the foot of the Helderberg Escarpment.
Silvia ran the Syracuse Half Marathon.
One of Kristi's readers asked about finding a very tall Christmas tree.
Daniel praised the way Lost & Found is preparing vegetables.
Ashley is excited about a new bakery in Ballston Spa.
And Chuck found some quality flannel sheets.