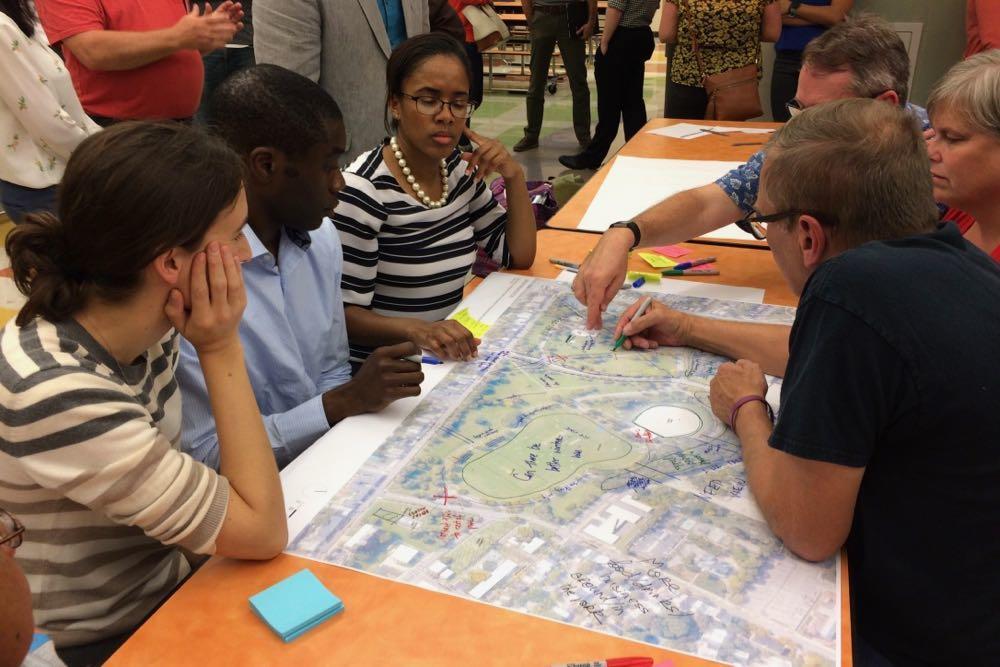 The city of Albany has another public meeting coming up to talk about the future of Lincoln Park.
City officials and the consultants working on a master plan for the park will be at the Thomas O'Brien Academy of Science and Technology (TOAST) December 4.
This is a follow-up meeting to two meetings earlier this fall to gather input about the future direction of the park. Among the ideas that came up during a meeting at Hackett Middle School in October: better neighborhood connections, better walking paths, better lighting, improved fitness facilities, a new playground, more attention paid to landscaping, more winter activities, maybe a dog park.
Another topic at the meeting: People's preferences for the shape/type of the next Lincoln Park pool.
The city has hired the landscape architecture studio Stimson to help with the master plan. Back in October the team said it would be presenting a collection of options based on that input at this meeting. (The final master plan proposal is scheduled for a public meeting January 15 at TOAST.)
This public meeting is Tuesday, December 4 in the cafeteria of TOAST (94 Delaware Ave) at 7 pm.
Beaver Creek Clean River Project
A reminder that the next public meeting for the Beaver Creek Clean River Project -- the sewer facility / public garden project planned for the Beaver Creek ravine in Lincoln Park -- is this Tuesday, November 27 at TOAST at 6:30 pm.