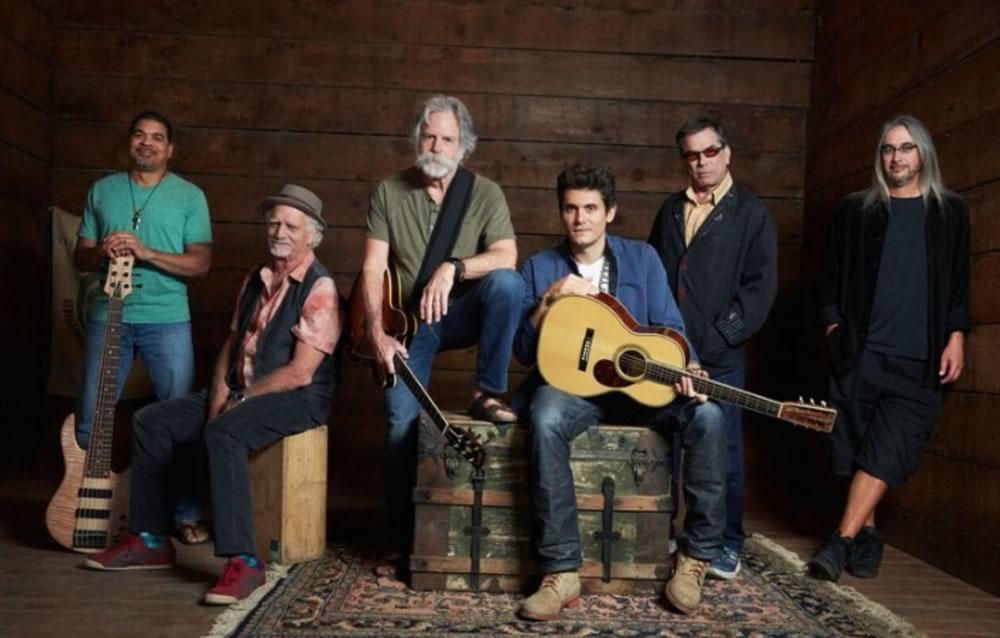 They're already decorating for summer concert season and it's not even Christmas, yet...
Dead & Company is returning for another show at SPAC June 18. Tickets go on sale December 8 -- they're $49.50 and up.
There's also some sort of fan pre-registration that's supposed to make it easier for real people -- instead of ticket-buying bots -- to score tickets. (Because the modern world.) Registration for that closes this Saturday, December 1.
Dead & Company is the Grateful Dead's Mickey Hart, Bill Kreutzmann, and Bob Weir, joined by John Mayer, and with Oteil Burbridge and Jeff Chimenti. They've made stops in this area each year since getting together in 2015, including the last three summers at SPAC.
Also already announced for next summer at SPAC
+ July 26: Train / The Goo Goo Dolls (on sale now)
+ August 24: KISS (on sale December 3)
photo: Danny Clinch